Romanian Academy

The Publishing House of the Romanian Academy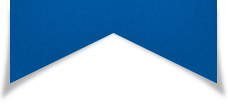 ACTA ENDOCRINOLOGICA (BUC)
The International Journal of Romanian Society of Endocrinology / Registered in 1938
in ISI Thomson Master Journal List

Endocrine Care

Demiralay E, Altaca G

Comparison of Proliferative Activity in Parathyroid Glands in Primary and Secondary Hyperparahyroidism

Acta Endo (Buc) 2011 7(4): 513-522 doi: 10.4183/aeb.2011.513

Abstract

Objective. Parathyroid gland hyperplasia is diffuse or nodular in secondary hyperparathyroidism (sHPT) in patients with renal failure. Whether the nodular growth starts from the beginning or is the transformation of a diffusely-growing gland into nodular hyperplasia in parallel\r\nwith increases in the severity of the disease is unknown. The disease might be unresponsive to medical treatment when\r\nnodular hyperplasia develops. This study aims to differentiate the characteristics of the parathyroid glands with and without nodular hyperplasia in sHPT, and to\r\ninvestigate if there is any similarity between the nodular hyperplastic glands of sHPT and the parathyroid adenomas of primary hyperparathyroidism.\r\nMaterials and Methods. Hyperplasia types (nodular or diffuse) and parathyroid cell types, and the expression of\r\nproliferating cell nuclear antigen (PCNA) and Ki-67 in parathyroid tissue were investigated histopathologically and\r\nimmunohistochemically in 94 parathyroid glands of 42 patients with hyperparathyroidism.\r\nResults and Discussion. 63 glands showed nodular hyperplasia and 16 diffuse hyperplasia in sHPT. Chief cells predominated across the whole series. Vacuolated chief cells most frequently accompanied chief cells in both nodular\r\nhyperplasia (28.6%) and adenomas (53%). The median ratio of PCNA LI (labelling index) was 30/10? (min: 4-max: 720) cells in nodular hyperplasia, 16/10? (min: 2-max: 180) cells in diffuse hyperplasia and 30/10? (min: 10-max: 707) cells in adenomas (p>0.05). The highest PCNA LI according to all the cell types in the series was in chief cell and vacuolated chief cell combinations (53/10?, p=0.04). These findings suggest that parathyroid adenoma and nodular hyperplasia have histopathologically- and immunohistochemically - simil ar characteristics suggesting that both have aggressive cell proliferation.

Images in Endocrinology

Danila R, Livadariu R, Stefanescu C, Ciobanu D, Ionescu L

Radioguided Mediastinal Parathyroidectomy in a Patient with Persistent Renal Hyperparathyroidism

Acta Endo (Buc) 2017 13(4): 514-514 doi: 10.4183/aeb.2017.514

Notes & Comments

Lozanov B, Gorcheva D, Lozanov LB, Koleva V, Refetoff S

Insufficiency of Levothyroxine Therapy in Autoimmune Hypothyroidism: Effect of Glucocorticoid Administration

Acta Endo (Buc) 2017 13(4): 515-518 doi: 10.4183/aeb.2017.515

Abstract

Objective. The non-effectiveness of levothyroxine administration in hypothyroidism depends on many factors and mechanisms influencing its absorption in small intestins or bounding of circulating hormone with different active molecules. Methods. Thyroid hormones, TSH, rT3, TGl, TPOAb, TG-Ab, were measured using commercially available assays. For anti-T4ab, radioiodine-labeled T4 was added to the patient's serum and the IgG fraction subsequently precipitated by addition of 15% polyethylene glycol. Background was determined by testing 100 control sera from individuals without autoimmune thyroid disease. Results. A 42-year old woman (71.5 kg) with Hashimoto thyroiditis receiving levothyroxine (L-T4) 150 μg and liothyronine (L-T3) 37.5 μg was admitted to the hospital with clinical data of hypothyroidism, TSH-23.8 mU/L, FT4- 6.18 pmol/L (n.range 9-19 pmol/L), TPO-Ab 696 IU/mL, TGAb 818 IU/mL, circulating T4- antibodies positive. She has a good adherence to medication, malabsorption or administration of other drugs were excluded. L-T4 absorption test revealed 44% increase of serum FT4 at 120 min after ingestion of 150 mcg L-T4 (2.1 mcg/kg). Methylprednisolone pulses of 500 mg i.v. administered in three consecutive days at equal doses of L-T4/L-T3 resulted in a rapid increase of FT4 to 14.5 pmol/L, fall of TSH to 0.18 mU/L and decrease of anti-T4 antibodies to referent range; TPO-Ab and TG-Ab also decreased significantly. Monotherapy by 150 mcg L-T4 was continued in the next three months. A recurrence of hypothyroidism with increase of circulating T4-Ab was observed 100 days later. New administrations of methylprednisolone two pulses of 500 mg revealed a similar normalization of thyroid hormones and anti-T4 antibodies. Conclusion. The data showed that T4-antibodies might be a cause of insufficient effects of levothyroxine therapy in autoimmune hypothyroidism. This could be overcome by glucocorticoid administration probably resulting in FT4 release from circulating immune complexes.

Notes & Comments

Valea A, Silaghi C.A, Ghervan C.M.V., Silaghi H., Florea M., Simionescu B., Bizo A., Cornean RE

Morbid Child Obesity with Possible Rohhadnet=Rohhad Syndrome. Case Report

Acta Endo (Buc) 2014 10(3): 515-524 doi: 10.4183/aeb.2014.515

Abstract

Background. ROHHADNET syndrome is a pleiotropic disorder defined by rapid onset of obesity, hypothalamic-pituitary endocrine dysfunctions, alveolar hypoventilation and hypothalamic autonomic dysregulation and neural tumors. Case presentation. We report the case of a 5.8-year-old female patient with rapid onset of obesity and growth arrest, hypercortisolism, hyperprolactinemia, low IGF1, severe hypernatremia (with no signs of diabetes insipidus) and chronic hyperchloremic metabolic acidosis. Additional symptoms included sleep apnea and two episodes of cardiopulmonary arrest after mild sedation. Brain MRI, chest and abdominal enhanced CT scans were all negative. As no tumors were revealed at the time of diagnosis, ROHHAD syndrome was suspected. Treatment with potassium bicarbonate was initiated in an attempt to control both the severe hypernatremia and chronic hyperchloremic metabolic acidosis. Patient developed dilated cardiomyopathy and kaliopenic nephropathy. Conclusion. The presence of dilated cardiomyopathy is in keeping with only one other reported case, while the severe hypernatremia joined by hyperchloremic metabolic acidosis seen in our patient has not been presented previously. Although it is a very rare medical condition, ROHHAD syndrome has to be considered in the differential diagnosis of any case with rapid onset obesity associated with hypothalamic-pituitary endocrine dysfunctions, and alveolar hypoventilation.

General Endocrinology

Yang G, Chen S, Ding P, Jiang G, Fu C, Hu G, Feng X, Zhu W

Pioglitazone Improves Insulin Sensitivity in Insulinresistant KKAy Mice: Involvement of a PPAR?-Dependent Signaling Pathway

Acta Endo (Buc) 2013 9(4): 515-524 doi: 10.4183/aeb.2013.515

Abstract

Aim. To explore the effects and underlying mechanisms of pioglitazone (pio) on insulin sensitivity in insulin-resistant KKAy mice. Methods. Sixteen eight-week-old male KKAy mice were randomly assigned to two groups based on body weight: an insulin resistance model group and a pioglitazone treatment group (hereafter referred to as the pio-group). Eight male C57BL/6J mice were used as an insulin resistance control group. Mice in all three groups were fed an AIN-93G diet, and pio was added to the diet in the pio-group. After twelve weeks of treatment, blood glucose, serum insulin, glucose tolerance, and insulin tolerance were measured. ELISA was used to determine adiponectin and leptin in serum. A real time PCR assay was used to detect the mRNA of adiponectin and leptin in epididymal adipose tissue. A Western blot assay was used to analyze protein expression and/ or phosphorylation levels of peroxisome proliferator activated receptor γ (PPARγ), insulin receptor substrate 1 (IRS1), and protein kinase B (PKB/AKT) in the liver and epididymal adipose tissue.Results. The results showed that Pio treatment may effectively reduce levels of blood glucose and serum insulin, improve insulin tolerance and glucose tolerance, increase serum adiponectin, decrease serum leptin, and enhance mRNA expression of adiponectin in epididymal adipose tissue. Furthermore, with pio treatment, protein expression of PPARγ and phosphorylation levels of IRS1 and AKT were increased in the liver and epididymal adipose tissue. Conclusion. These results suggested that Pio intervention may ameliorate insulin resistance and improve insulin sensitivity in KKAy mice, which may be due to an increase of PPARγ and further activation of the insulin signaling transduction pathway (IRS1 and AKT) in the liver and epididymal adipose tissue of KKAy mice.

Book Review

Baciu IF

Breast Cancer Update

Acta Endo (Buc) 2012 8(3): 517-518 doi: 10.4183/aeb.2012.517

Case Report

Kulshreshtha B, Sharma LK, Sharma N, Singh Y, Aggarwal A, Dharmshaktu P, Yadav R, Dutta D

Octreotide and Cinacalcet Have Limited Role in Managing Surgically Incurable Tumor Induced Osteomalacia

Acta Endo (Buc) 2015 11(4): 517-523 doi: 10.4183/aeb.2015.517

Abstract

Context and objective. Somatostatin analogues and cinacalcet have been suggested to have some role in managing hypophosphatemia. This report highlights challenges in managing surgically incurable tumor induced osteomalacia (TIO) with somatostatin analogues and cinacalcet. Patient and methods. A twenty-two year old patient with severe osteomalacia was diagnosed to have TIO due to left hemipelvis tumor (June 2013). Partial surgical removal of tumor (due to its proximity to neurovascular bundles), led to transient remission for 6 weeks. Clinical worsening in spite of maximum tolerable phosphate and calcitriol dose led to trial of octreotide. Acute improvement in phosphate following subcutaneous octreotide 100 mcg was the basis for use of long acting depot octreotide, which was associated with maximal improvement for 4 months, followed by reduced efficacy. Repeated MRI revealed an increase in residual tumor size. Reevaluation revealed very a high parathyroid hormone. Cinacalcet titrated to 90 mg/day induced hypoparathyroidism, improved hypophosphatemia but caused symptomatic hypocalcemia. Cinacalcet at lower doses (30mg/day), though well tolerated, was less effective in improving hypophosphatemia. There was a near 10-fold reduction (2406 to 246RU/ml) in C-terminal FGF-23 levels with cinacalcet. Reduction in phosphate and calcitriol requirements with cinacalcet may contribute to decreased FGF-23. There was no decrease in tumor size. Conclusion. Octreotide and cinacalcet are effective in controlling hypophosphatemia over short periods. Progressive nature of TIO leading to an increased disease severity, tachyphylaxis may explain decreased efficacy of octreotide, higher cinacalcet requirement, poor tolerability, thus limiting their role in long-term management of TIO.

Case Report

Valea A, Muntean V, Domsa I, Zaharia R, Roman C, Moisiuc P, Duncea I

Bilateral anorchia

Acta Endo (Buc) 2009 5(4): 519-524 doi: 10.4183/aeb.2009.519

Abstract

Anorchia is a syndrome characterized by unilateral or bilateral absence of testicular tissue.\r\nAt puberty, growth and development are normal but secondary sexual development fails to\r\noccur if anorchia is bilateral.\r\nWe present the case of a 21 year-old male with a late diagnosis of bilateral anorchia. The\r\ndiagnosis was suggested by a bilateral empty scrotum, in a patient with male phenotype and\r\npoor secondary sexual development and established by karyotype analysis, hormonal profile\r\nand surgical exploration. The lack of testosterone response to hCG stimulation is the hormonal\r\nhallmark of bilateral congenital anorchia. In the absence of any information about germinal cell\r\npresence, bilateral excision of the testicular nubbins, implantation of testicular prostheses and\r\nhormonal replacement therapy were indicated.

Actualities in medicine

Baetu M, Dobrescu R

Novel Markers for Early Diagnosis and Prognostic Classification in Medullary Thyroid Carcinoma

Acta Endo (Buc) 2017 13(4): 519-522 doi: 10.4183/aeb.2017.519

Abstract

Medullary thyroid carcinoma is a neuroendocrine tumour of the parafollicular C cells of the thyroid gland. It is an aggressive tumor that can be cured only by complete resection of the thyroid tumour and any local and regional metastases. Thus, the discovery of novel diagnostic and prognostic markers is very important for early diagnosis and correct management, in order for the survival rates to rise. New research has emphasized the potential role of various genes, serum and immunohistochemical markers, as well as potential targets for therapeutic agents. The calcium stimulated calcitonin test has been recently reintroduced in clinical practice, and current medullary thyroid carcinoma guidelines encourage laboratories to set their own criteria defining reference ranges for elevated serum basal and stimulated calcitonin levels.

Case Report

Pascanu I, Ruff R, Banescu C, Skrypnyk C

Prader-Willi syndrome with associated triple X mosaicism

Acta Endo (Buc) 2010 6(4): 521-532 doi: 10.4183/aeb.2010.521

Abstract

Prader-Willi syndrome (PWS) is commonly caused by the absence of the paternal contribution for imprinted genes in chromosomes 15q11.\r\nWe present a case of a 16 years-old girl with hypotonia, feeding difficulties, failure to thrive and strabismus during infancy followed by hyperphagia, early-onset obesity with insulin-dependent diabetes mellitus and necrobiosis lipoidica diabeticorum, short stature, hypogonadotropic hypogonadism and some of the facial characteristics of individuals with PWS. Routine Giemsa banded chromosomes were obtained from peripheral blood lymphocytes. Karyotype analysis showed a mosaic triple X (46,XX/47,XXX). Using\r\nmethylation studies of the PWS critical region (SNRPN locus) and by polymorphic microsatellite analysis, the existence of microdeletion of the critical area on paternal\r\nchromosome 15 was shown in white blood cells. Mosaicism for triple-X was observed in other three reported patients with PWS but in all of these reported cases an uniparental maternal heterodisomy for chromosome 15 was described. The X chromosome mosaicism in our case is presumed to have arisen postzygotically. The findings in our patient provide evidence that these two chromosomal anomalies are not related and had occurred together coincidentally. Genetic counseling for this family should consider these two conditions separately and provide separate recurrence\r\nrisks for each.