Romanian Academy

The Publishing House of the Romanian Academy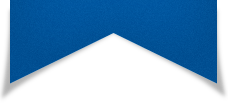 ACTA ENDOCRINOLOGICA (BUC)
The International Journal of Romanian Society of Endocrinology / Registered in 1938
in Web of Science Master Journal List
Acta Endocrinologica(Bucharest) is live in PubMed Central
Journal Impact Factor - click here.


Contents: January - March 2006, Issue 1
General Endocrinology
Badiu C, Dumbrava M, Stancu C, Ciubotaru V, Coculescu M
Immunoreactivity for glycoproteic hormones and tumor size in pituitary adenomas
Mogos V, Moldovan C, Gotca I
Sexuality in teenagers: teenagers about themselves
Endocrine Care
Procopiuc C, Dumitrescu C, Caragheorgheopol A, Dumitriu E, Popa M
Use of subcutaneous triptorelin test in identifying central precocious puberty in girls
Simescu M, Dumitriu L, Sava M, Ciovernache D, Colda A, Balmes E, Ursu H, Bistriceanu M, Zosin I, Duncea I, Balasz J, Kun I, Dragatoiu G, Hazi G, Coamesu I, Harsan T, Stamoran L, Florescu E, Vitiuc M, Varciu M, Budura I, Fugaciu A, Hutanu T, Lepadatu D, Sulac H, Sirbu A
Urinary Iodine Levels in Schoolchildren and Pregnant Women After the Legislative Changes in the Salt Iodization
Gheorghiu ML, Galoiu S, Caragheorgheopol A, Coculescu M
Limits of dexamethasone supression tests in the diagnosis of Cushing's syndrome
Editorial
Mihai R
The parathyroid calcium sensing receptor: more than calcium homeostasis
Case Report
Capatina C, Baculescu N, Trifanescu R, Stancu C, Badiu C, Ciubotaru V, Coculescu M
Hyperglycemic hyperosmolar state after transsfenoidal surgery for pituitary adenoma
Panourgias E, Zervoudis S, Panagi G, Koureas A, Ivanov S
Unilateral breast edema simulating inflammatory carcinoma of the breast
Spiroiu C, Mazilu A, Jinga M, Mihai AM, Ranetti AE
Diagnostic difficulties in insulinomas. The importance of endoscopic ultrasonography
Images in Endocrinology
Badiu C, Cristofor D
Brain calcifications
Notes & Comments
Peretianu D, Tudor A, Diculescu M, Giurcaneanu C, Cojocaru M, Radu LV, Ionescu-Calinesti L
Thyroid and cutaneous autoimmunity - coincidence or common mechanisms?
Book Review