Romanian Academy

The Publishing House of the Romanian Academy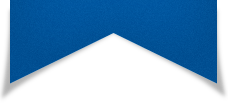 ACTA ENDOCRINOLOGICA (BUC)
The International Journal of Romanian Society of Endocrinology / Registered in 1938
in Web of Science Master Journal List
Acta Endocrinologica(Bucharest) is live in PubMed Central


October - December 2013, Volume 9, Issue 4
Case Report

Macovei L, Anghel L, Statescu C, Arsenescu Georgescu C

Complication with Vital Risk in Marfan Syndrome

Acta Endo (Buc) 2013, 9 (4): 623-630doi: 10.4183/aeb.2013.623

Background. Aortic dissection is a life-threatening disorder and up to 20% of patients die before receiving medical care. Marfan syndrome is noted in 5–9% of individuals who suffer from aortic dissection. Case presentation. We present the case of a 53 years old woman, with undiagnosed Marfan syndrome, addressed to our clinic complaining about thoracolumbar pain appeared 4 days ago, after a trauma. According to the revised Ghent criteria for the diagnostic of Marfan syndrome she had a positive family history and more than 7 points of systemic findings. She was also diagnosed with extensive aortic dissection and right pneumothorax. Because of the cachexia and important scoliosis, the operative and post operative risk was high and we decided a medical management. She remained haemodynamically stable, with a false lumen partially trombosed, and was discharged home after 23 days. Discussion. The particularity of our case represent the diagnostic of Marfan syndrome after the appearance of a vital risk vascular complication – aortic dissection, the emergency surgical intervention being limited by the clinical and prognostical particularities of these two comorbidities. Conclusion. Aortic dissection in Marfan syndrome represents a diagnostic and therapeutic challenge for interdisciplinary practitioner physicians.

Keywords: Marfan syndrome, aortic dissection, trauma, pneumothorax, clinical case.

Correspondence: Larisa Anghel MD, Cardiovascular Diseases Institute, Prof. Dr. George I. M. Georgescu", 50 Carol I Avenue, Iasi, Romania, E-mail: larisa_med86@yahoo.com.