Romanian Academy

The Publishing House of the Romanian Academy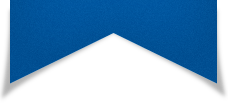 ACTA ENDOCRINOLOGICA (BUC)
The International Journal of Romanian Society of Endocrinology / Registered in 1938
in ISI Thomson Master Journal List
Acta Endocrinologica(Bucharest) is live in PubMed Central


October - December 2018, Volume 14, Issue 4
General Endocrinology

Hadjzadeh MA, Alikhani V, Hosseinian S, Zarei B, Keshavarzi Z

The Effect of Melatonin Against Gastric Oxidative Stress and Dyslipidemia in Streptozotocin-Induced Diabetic Rats

Acta Endo (Buc) 2018, 14 (4): 453-458doi: 10.4183/aeb.2018.453

Objective. The aim of this study was to evaluate the possible protective effects of MT against gastric oxidative stress and dyslipidemia in streptozotocin (STZ) - induced diabetic rats. Methods. Forty male Wistar rats were randomly divided into five groups: control, diabetic, MT 5 mg/kg+ STZ, MT 10 mg/kg+ STZ and MT 20 mg/kg+ STZ. STZ (60 mg/kg) was intraperitoneally (ip) injected as a single dose for diabetes induction. One week after STZ administration, MT was injected daily as ip for 14 days. The levels of malondialdehyde (MDA), total thiol and glutathione, as well as superoxide dismutase (SOD) and catalase activities were measured in gastric tissue. Serum concentrations of triglycerides (TG), total cholesterol (TC), high density lipoprotein (HDL) and low density lipoprotein (LDL) were also determined. Results. Serum glucose significantly increased in diabetic group compared to control group. STZ induced a significant decrease in gastric tissue levels of total thiol, glutathione, catalase and SOD activities and a significant increase in MDA concentration. In diabetic rats, serum TG, LDL and TC were significantly higher and HDL was significantly lower than in the control group. Treatment of diabetic rats with MT caused a significant increase in gastric total thiol content and glutathione concentration as well as SOD and catalase activities. Gastric MDA concentration and serum LDL, TG and TC were significantly lower in MTtreated groups when compared with diabetic group. Conclusion. These data suggested that MT has a therapeutic effect on gastric oxidative damage and dyslipidemia induced by diabetes that possibly may be due to its antioxidant effects.

Keywords: Melatonin, diabetes mellitus, streptozotocin, oxidative stress, Dyslipidemia.

Correspondence: Zakieh Keshavarzi MD, Associated Professor of Physiology, North Khorasan University of Medical Sciences, Bojnurd, 123, Iran, E-mail: zakieh_keshavarzi@yahoo.com.