Romanian Academy

The Publishing House of the Romanian Academy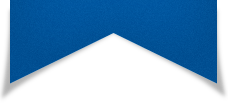 ACTA ENDOCRINOLOGICA (BUC)
The International Journal of Romanian Society of Endocrinology / Registered in 1938
in Web of Science Master Journal List
Acta Endocrinologica(Bucharest) is live in PubMed Central
Journal Impact Factor - click here.


July - September 2022, Volume 18, Issue 3
Notes & Comments

Chen Y, Zhao M, Hu X, Yao H

Gynaecomastia Appeared Three Days after Starting Methimazole

Acta Endo (Buc) 2022, 18 (3): 398-400doi: 10.4183/aeb.2022.398

We reported that in a 29-year-old male patient with hyperthyroidism, bilateral breast swelling appeared in three days after starting methimazole and gradually aggravated. Several days later, a small amount of transparent liquid could be squeezed out from bilateral mammary glands. Breast ultrasound confirmed gynaecomastia. The level of testosterone, estradiol and luteinizing hormone increased. After the patient continued taking methimazole for a while, gynaecomastia relieved. Testosterone, luteinizing hormone and thyroid functions restored to normal. The possible mechanisms included increased levels of serum total cholesterol and relatively decreased T3 after initiating methimazole.

Keywords: hyperthyroidism, gynaecomastia, methimazole, testosterone.

Correspondence: Yao HB, Sixth Medical Center of PLA General Hospital, Department of Endocrinology, 6# Fucheng Road, Haidian District, Beijing, China, E-mail: yhb196321@163.com. #Co-first author.