Romanian Academy

The Publishing House of the Romanian Academy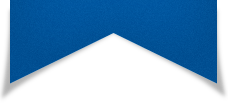 ACTA ENDOCRINOLOGICA (BUC)
The International Journal of Romanian Society of Endocrinology / Registered in 1938
in Web of Science Master Journal List
Acta Endocrinologica(Bucharest) is live in PubMed Central
Journal Impact Factor - click here.

Case Report

Vuralli D, Aytac Eyupoglu S, Kandemir N, Ozon A, Gonc N, Alikasifoglu A

Diazoxide-Induced Neutropenia and Long-Term Follow-Up in a Patient with Hyperinsulinemia-Hyperammonemia Due to GLUD1 Mutation

Acta Endo (Buc) 2021 17(3): 383-387 doi: 10.4183/aeb.2021.383

Abstract

Hyperinsulinism/hyperammonemia (HI/HA) syndrome is caused by activating mutations in GLUD1 gene, and causes fasting as well as protein sensitive symptomatic hypoglycemia, in addition to persistently elevated plasma ammonia levels. First-line treatment is diazoxide, and most patients respond well to this agent, however side effects may be observed. The most frequent side effect of diazoxide is fluid retention and hypertrichosis, while hyperuricemia and hematologic side effects are observed less often. Herein, we report a case who had a heterozygous mutation of GLUD1 gene and who developed diazoxide related neutropenia 8 years after the start of treatment. On follow-up, leucopenia and mild neutropenia persisted and the treatment was changed to somatostatin analogues. However, she developed persistent severe symptomatic hypoglycemia and required diazoxide retreatment. A lower dose of diazoxide (6 mg/kg/day) successfully controlled hypoglycemia and cell counts increased even though they were not normalized. Neutropenia in current case presented after a long period of time of diazoxide use and this period is the longest defined in the literature. Long-term endocrine and hematologic follow-up of this patient up to 18 years old will also be presented.