Romanian Academy

The Publishing House of the Romanian Academy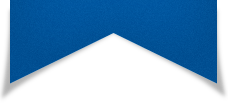 ACTA ENDOCRINOLOGICA (BUC)
The International Journal of Romanian Society of Endocrinology / Registered in 1938
in Web of Science Master Journal List
Acta Endocrinologica(Bucharest) is live in PubMed Central
Journal Impact Factor - click here.

General Endocrinology

Anderson H, Lim KH, Simpson D, Gull S, Oprean R, Lee F, Kakos C, Cvasciuc IT

Correlation between Biochemical Features and Outcomes of Preoperative Imaging (SPECT-CT And Ultrasound) in Primary Hyperparathyroidism

Acta Endo (Buc) 2021 17(3): 323-330 doi: 10.4183/aeb.2021.323

Abstract

Background. Primary hyperparathyroidism is the third most common endocrine disorder, diagnosed by elevated parathyroid hormone (PTH) in hypercalcaemia. Several biochemical factors have been described to suggest severity of disease and may be correlated with preoperative imaging. Methods. This was a retrospective study of patients who underwent parathyroidectomy over a 3-year period. Preoperative calcium, PTH, vitamin D levels, ALP (alkaline phosphatase), vitamin D, serum phosphate and US and SPECT-CT positivity was noted. Results. 176 patients underwent parathyroidectomy and these were divided into 4 groups based on preoperative calcium. Overall, 61% of patients showed concordance between imaging and operative findings. Severe hypercalcaemia was associated with higher PTH levels, lower vitamin D levels, an increased rate of abnormal ALP levels, lower phosphate, male gender and highest rate of imaging concordance. Imaging positivity was associated with severe hypercalcaemia and elevated PTH levels. Level of PTH >125 pmol/L and hypercalcaemia >2.8 mmol/L are the most accurate cut-off levels for scan positivity. Conclusion. Biochemical factors associated with severity of the disease are directly correlated with positivity of preoperative imaging while ALP and vitamin D did not influence the preoperative imaging positivity but are associated with disease adversity. Serum phosphate level independently predicted results of parathyroid US.