Romanian Academy

The Publishing House of the Romanian Academy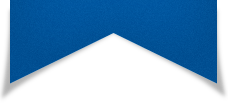 ACTA ENDOCRINOLOGICA (BUC)
The International Journal of Romanian Society of Endocrinology / Registered in 1938
in Web of Science Master Journal List
Acta Endocrinologica(Bucharest) is live in PubMed Central
Journal Impact Factor - click here.

Endocrine Care

Yalin GY, Uzum A, Selcukbiricik O, Yegen G, Gul N, Barbaros U, Yarman S

Management of Silent Cystic Pheochromocytomas with Benign or Malignant Histology

Acta Endo (Buc) 2015 11(2): 195-201 doi: 10.4183/aeb.2015.195

Abstract

abdominal cystic lesions should include investigation of cystic pheochromocytomas. To date only a few cases of purely cystic pheochromocytoma have been reported in the English literature. Aim. To present the management in four cases of silent pheochromocytomas patients who presented with pure or partially cystic abdominal lesions with benign (n:3) and malignant characteristics (nonspecific neuroendocrine tumor) (n:1) in histological evaluation. Results. Resection of the tumor is considered the primary treatment option in the management of pheochromocytoma, and preoperative preparation with alpha and beta antagonists is crucial in order to avoid precipitation of hypertensive crisis during surgical procedures. The absence of clinical symptoms and lack of typical radiological features may complicate the diagnosis of pheochromocytoma resulting with increased mortality and morbidity during surgery. Conclusion. Asymptomatic pheochromocytomas are rare and they are responsible for approximately 5% of adrenal incidentalomas. These lesions may be referred to surgery as clinically nonfunctional adrenal adenomas.

Case Report

Das DV, Baro A

Guidance to the Maternal, Fetal and Neonatal Management of Resistance Grave's Disease in Pregnancy

Acta Endo (Buc) 2021 17(4): 517-520 doi: 10.4183/aeb.2021.517

Abstract

Resistant Graves' disease in pregnancy is a rare entity. The clinical situation poses immense difficulty to the treating endocrinologist and obstetrician in optimizing maternal and fetal heath. No guidelines till date are available to manage resistant Grave's disease in pregnancy. We hereby present a case series on resistant Grave's in pregnancy and our institute experience in managing this rare and challenging clinical entity. Definitive management is total thyroidectomy in second trimester. Higher doses of ATDs and betablockers may have its fetopathic effects. Use of immunosuppressive agents are not advised in pregnancy to suppress the TRAb titre. Steroid therapy may be used as an adjuvant to permissible doses of anti-thyroid medications to curb the thyrotoxicosis in pregnancy. An alternate fetal friendly ATD is not available to add on to existing ATDs. TRAb estimation in maternal blood is mandatory. Mothers need frequent monitoring of cardiac status and need to avoid factors that can cause cardiac decompensation. Fetal surveillance includes growth monitoring and biophysical profile at nearby intervals, helps to ascertain the effects of excess thyroid hormones, TRAb and anti-thyroid drugs. Immediate neonatal cord blood screening for thyroid abnormalities is necessary. Maternal and fetal management in such a clinical situation is multidisciplinary.