Romanian Academy

The Publishing House of the Romanian Academy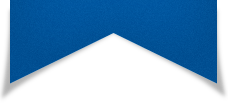 ACTA ENDOCRINOLOGICA (BUC)
The International Journal of Romanian Society of Endocrinology / Registered in 1938
in Web of Science Master Journal List
Acta Endocrinologica(Bucharest) is live in PubMed Central
Journal Impact Factor - click here.

Case Report

Bavadiya G, Roy A, Sarkar KK, Shekhda KM, Chatterjee A, Shah C, Chakrabarty A

Primary Pigmented Nodular Adrenocortical Disease (PPNAD) Presenting as Cushing Syndrome in a Child and Review of Literature

Acta Endo (Buc) 2020 16(3): 362-365 doi: 10.4183/aeb.2020.362

Abstract

Cushing syndrome in the paediatric age group is very difficult to diagnose due to atypical presenting features in children. Primary pigmented nodular adrenocortical disease (PPNAD) is a rare cause of ACTH-independent Cushing syndrome in children and it has characteristic gross and microscopic pathologic features. We report a case of PPNAD in a 16-year-old boy who was evaluated in our hospital with chief complaints of poor height velocity and rapid weight gain for 2-3 years before presentation. Proper evaluation showed ACTH-independent Cushing syndrome with normal imaging. Total bilateral adrenalectomy was performed followed by hormones replacement. 6 months after surgery, significant acceleration of height velocity was noticed. Patient also lost body weight and developed secondary sexual characteristics.