Romanian Academy

The Publishing House of the Romanian Academy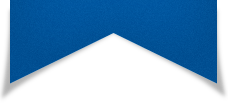 ACTA ENDOCRINOLOGICA (BUC)
The International Journal of Romanian Society of Endocrinology / Registered in 1938
in Web of Science Master Journal List
Acta Endocrinologica(Bucharest) is live in PubMed Central
Journal Impact Factor - click here.

General Endocrinology

Beyca HH, Mesci B, Telci O Caklili, Mutlu HH, Oguz A

Neuropathy Associated with Hypertriglyceridemia in Patients with Metabolic Syndrome

Acta Endo (Buc) 2016 12(1): 26-29 doi: 10.4183/aeb.2016.26

Abstract

Context. With more studies investigating effects of high serum lipid levels, new findings are emerging regarding the damage these biomolecules may cause. Aim. In this study we aimed to find a relation between neuropathy and hypertriglyceridemia in patients with metabolic syndrome (MS). Material and methods. One hundred and twenty subjects (Ninety subjects with metabolic syndrome and 30 healthy controls) were included in the study. Subjects with MS were divided into three groups. HbA1C levels of the subjects were < 5.7% in group A, ≥ 5.7% - < 6.5% in group B, and ≥ 6.5% - < 8.0% in group C. Pin-Prick test and Semmes- Weinstein Monofilament were used for neurological examination. Electromyography was performed to patients with neuropathy to support the diagnosis. Results. Neuropathy prevalence was found to be higher in the subjects with metabolic syndrome compared to control group. (9.9 %; 16.65 %; 23.31 % vs. 3.3%; in group A, group B, group C vs. healthy control group respectively) (p=0.003 for group A, p=0.0002 for group B, p=0.0002 for group C). There was an association between triglyceride levels and neuropathy in group C. Conclusion. Patients with MS may have more neuropathy risk than we estimate.