Romanian Academy

The Publishing House of the Romanian Academy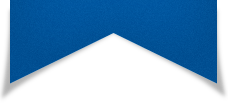 ACTA ENDOCRINOLOGICA (BUC)
The International Journal of Romanian Society of Endocrinology / Registered in 1938
in Web of Science Master Journal List
Acta Endocrinologica(Bucharest) is live in PubMed Central
Journal Impact Factor - click here.

Case Report

Roman C, Rociu C, Bledean L

Cerebral venous sinus thrombosis in a patient with polycystic ovary syndrome

Acta Endo (Buc) 2010 6(1): 123-126 doi: 10.4183/aeb.2010.123

Abstract

Background. There are many systemic illnesses that constitute risk factors for cerebral vein thrombosis (CVT).The association between cerebral venous sinus thrombosis and polycystic ovary syndrome (PCOS) has been rarely reported in the literature. This report\r\ndescribes a case of cerebral venous sinus thrombosis following intake of contraceptive pill (cyproterone acetate 2mg + etinil-estradiol 35 micrograms), for dysfunctional uterine bleeding secondary polycystic ovary syndrome in young women.\r\nCase report. We reported a 22-year-old women presented with severe headache associated with vomiting sudden onset; she had been taking contraceptive pills for the previous ten days. CVT was diagnosed with CT scan, MRI and MR venography. Laboratory investigations showed no evidence of inherited thrombophilia. The patient was treated with classic heparine, followed by acenocumarol with good clinical outcome.\r\nConclusions. This case illustrates that patients with polycystic ovary syndrome may develop thrombosis, if the patient is treated with combined contraceptives, even for short period of time. The role of PCOS as independent prothrombotic factor and the risk associated with oral contraceptive as first line treatement in PCOS need to be further investigated.