Romanian Academy

The Publishing House of the Romanian Academy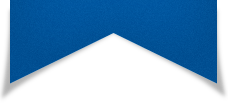 ACTA ENDOCRINOLOGICA (BUC)
The International Journal of Romanian Society of Endocrinology / Registered in 1938
in Web of Science Master Journal List
Acta Endocrinologica(Bucharest) is live in PubMed Central
Journal Impact Factor - click here.

Case Report

Piciu A, Cainap C, Sur D, Havasi A, Fetica B, Balacescu O, Mester A, Cainap S

Rare Malignant Female Adnexal Tumor of Wolffian Origin (Fatwo) with Multiple Relapses and Chemotherapy Regimens

Acta Endo (Buc) 2021 17(2): 259-265 doi: 10.4183/aeb.2021.259

Abstract

Context. Female adnexal tumors of probable Wolffian origin (FATWO) represent very rare borderline ovarian tumors with low malignant potential. Only 15 cases of malignant FATWO are described in the current literature, among which, only 5 are reported as being recurrent. Objective. Due to the rare presentation of the recurrence of the malignant FATWO and the few cases reported in the scientific database, there are no clear therapy recommendations. This paper should help practitioners to choose the best therapy approach. Design. This paper presents the 6th case of malignant recurrent FATWO and will compare all the cases available in the literature. Subjects and Methods. We present a review of the literature comparing the therapeutic approaches and outcomes of all the five cases of recurrent malignant FATWOs. Also, we introduce the case of a stage III Wolffian origin adnexal tumor with multiple recurrences appeared after 6 years of disease free interval. Results. Our case presents the longest survival reported in the literature and underwent most surgical procedures of the recurrences and more than 4 lines of chemotherapy regimens. Conclusions. This paper shows possible therapeutic approaches to be used as example by the practitioners according to the drug availability in their centers.

General Endocrinology

Hopirtean C, Ciuleanu T, Cainap C, Todor N, Nagy V

Body Mass Index as a Prognostic Factor for Disease Progression in Patients with Metastatic Colorectal Cancer Treated with Bevacizumab Based Systematic Therapy

Acta Endo (Buc) 2017 13(4): 425-430 doi: 10.4183/aeb.2017.425

Abstract

Context. Epidemiological data have shown that obesity increases the risk of developing colorectal cancer and also an increased body mass index (BMI) is associated with a worse prognosis. Bevacizumab based systemic therapy, an antiVEGF targeted therapy, is an important treatment option for metastatic colorectal cancer (mCRC) patients. Obesity is associated with high level of vascular endothelial growth factor (VEGF), that might provoke resistance to antiVEGF monoclonal antibody. Objective. To evaluate the efficacy in terms of progression free survival (PFS) and overall survival (OS) of bevacizumab systemic therapy in patients with mCRC. Design. Retrospective cohort, single center study. Subjects and Methods. Between January 2007 and December 2012, 112 patients with mCRC, who followed bevacizumab based systemic therapy in the "Ion Chiricuta" Oncology Institute in Cluj-Napoca, were included in our analysis. Results. Values of BMI ≥ or <27 kg/sqm was found that PFS is statistically significant superior in patients with BMI<27 kg/sqm (n=77) than in those with BMI ≥ 27 kg/sqm (n=35), 24 months versus 17.9 months (p = 0.04). Five years OS was not influenced by the BMI, 35% vs 30% (p=0.29). In patients with liver metastases with values of BMI ≥ 27 kg/ sqm have PFS lower than patients with a BMI <27 kg/sqm, 17.5 months versus 24.5 months (p = 0.02). Five years OS was not influenced by the BMI, 39% (BMI <27 kg/sqm) vs. 22% (BMI ≥ 27 kg/sqm) (p = 0.09). Conclusions. This study demonstrated the negative influence of BMI on both PFS on the entire sample of patients and in patients with liver metastases only, BMI cutoff value proved to be 27 kg/square meter and shows that the BMI may be an important prognostic factor with a high clinical relevance in patients with mCRC.