Romanian Academy

The Publishing House of the Romanian Academy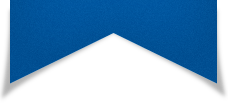 ACTA ENDOCRINOLOGICA (BUC)
The International Journal of Romanian Society of Endocrinology / Registered in 1938
in Web of Science Master Journal List
Acta Endocrinologica(Bucharest) is live in PubMed Central
Journal Impact Factor - click here.

Case Series

Ciurea AV, Saceleanu V, Mohan A, Moreanu MS, Toader C

Craniopharyngiomas in Children - Experience of Consecutive 152 Operated Cases

Acta Endo (Buc) 2020 16(1): 103-109 doi: 10.4183/aeb.2020.103

Abstract

Context. Craniopharyngiomas (CPH) are benign tumors, rarely encountered in children, representing 5-6% of all intracranial tumors. Objective. This study aimed to analyze the surgical management and quality of life in a series of CPH pediatric cases. Design. This was a multicenter study performed over a 25-year period (1994 - 2019) in Bucharest. Subjects and Methods. 152 children (0-17 years old) were treated for CPH. Preoperative manifestations were intracranial hypertension, endocrine dysfunction, visual impairment, ataxia, intellectual performance decrease. Results. Considering all surgical approaches used, we advocate for pterional approach to best fit in CPH. We achieved gross-total removal (GTR) in 83 cases (54.4%), near-total resection (NTR) in 13 cases (9%), partial resection (PTR) in 51 cases (33.3%). 5 cases were biopsies (3.2%). Gamma Knife Surgery was performed in 10 cases (6.5%), all recurrences. At 6 months GOS revealed: Good Recovery 70 cases (46.2%), Moderate Disability 62 cases (40.7%), Severe Disability 13 (8.5%), Vegetative State 2 cases (1.3%), Deceased 5 cases (3.2%). Complications were: diabetes insipidus (89.3%); hypopituitarism (66.4%); hypothalamic damage (17.7%); visual deterioration (18.4%). Conclusions. Surgery remains the main option, but GTR complications prove the necessity for a multidisciplinary approach. Outcome predicting factors are: age, tumor size, hydrocephalus degree, hypothalamic dysfunction.

Case Report

Gheorghiu ML, Lisievici M, Morosan M, Ciurea AV, Coculescu M

Anorexia associated with a pineal gangliocytoma

Acta Endo (Buc) 2006 2(3): 355-363 doi: 10.4183/aeb.2006.355

Abstract

Gangliocytomas are extremely rare tumors, accounting for 0.1-0.5% of all brain tumors. We present a 25 years old woman with several characteristics of restrictive anorexia nervosa in association with a gangliocytoma of pineal region. The patient has been diagnosed with hydrocephalus shortly after birth. A ventriculoperitoneal shunt was initially inserted. At the age of 19 she underwent 2 consecutive occipital craniotomies for a well-defined large mass in the pineal region. Histopathological examination of this tumor revealed a gangliocytoma. Our patient began to reduce her food intake due to the concept that "the tumor must not be fed". After an almost 30 kg weight loss over 5 years, the patient weighs 39 kg at 165 cm height (BMI 14.3 kg/sqm), associated with a 1 year history of secondary amenorrhea and a tumor remnant of 4 cm. The weight loss, amenorrhea and some other psychosocial traits are common for anorexia nervosa. We discuss the difficulty of the differential diagnosis between anorexia nervosa and a hypothalamic eating disorder induced by the pineal gangliocytoma.

Letter to the Editor

Bentia D, Saceleanu MV, Marinescu AA, Ciurea AV

Centenary of Insulin Discovery (1921-2021): Nicolae Paulescu's Original Contributions

Acta Endo (Buc) 2021 17(3): 406-411 doi: 10.4183/aeb.2021.406

Abstract

Nicolae Paulescu (1869-1930) was born in Bucharest in an aristocratic family. His education from childhood to maturity (Paris University of Medicine) was marked by illustrious professors, even pioneers of their field. After completing his medical and scientific education in Paris under his mentor, Etienne Lancereaux, considered the founder of modern physiology, he returned to Romania where he founded the first Department of Physiology at "Carol Davila" University of Medicine and Pharmacy. His scientific career is marked by the publishing of 88 original research articles in renown international medical journals of the time and two Treatise on Physiology (comprising in total 8 volumes and 5976 pages). His activity as an endocrinologist reaches the peak with the discovery of insulin with the article Recherche sur le rôle du pancréas dans l'assimilation nutritive published in the Archives Internationales de Physiologie (Liege, Belgium) on August 31st, 1921. While he was not internationally or even nationally acclaimed for the discovery of insulin, his contribution to the reformation of the national education and medical system and the recommendation of his students to pioneers of their fields of interest still have reverberations even today.