Romanian Academy

The Publishing House of the Romanian Academy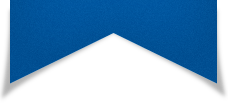 ACTA ENDOCRINOLOGICA (BUC)
The International Journal of Romanian Society of Endocrinology / Registered in 1938
in Web of Science Master Journal List
Acta Endocrinologica(Bucharest) is live in PubMed Central
Journal Impact Factor - click here.

Editorial

Coculescu M, Niculescu DA

Risk of insulin resistance induced by growth hormone

Acta Endo (Buc) 2007 3(4): 461-470 doi: 10.4183/aeb.2007.461

Case Report

Niculescu DA, Purice M, Lichiardopol R, Hortopan D, Dumitrascu A, Coculescu M

Reversal of impaired fasting glucose with long-acting somatostatin analogs in active acromegaly - a report of two cases

Acta Endo (Buc) 2007 3(4): 471-482 doi: 10.4183/aeb.2007.471

Abstract

Glucose intolerance (impaired fasting glucose [IFG], impaired glucose tolerance [IGT] or diabetes mellitus) due to insulin resistance is a frequent complication of acromegaly due to excessive growth hormone (GH) production. Long-acting somatostatin analogs are known to reduce the GH and IGF-1 serum levels, and to inhibit at the same time the pancreas insulin release. The effect upon acromegalic patients who express IFG before therapy is controversial. We here present two male patients, 66 and 36 years old, with active acromegaly and IFG who were submitted to a treatment with long-acting somatostatin analog lanreotide. After being diagnosed with active acromegaly with high nadir serum GH levels along oral glucose tolerance test (OGTT), i.e. 149 ng/mL and 43 ng/mL respectively, the patients underwent complex therapy (surgery and radiotherapy) which reduced the GH serum levels (20.7 ng/mL and 3.5 ng/mL respectively) without curing the disease. The patients developed IFG with fasting serum glucose levels of 113 mg/dL and 101 mg/dL, respectively. The treatment with the long-acting somatostatin analog lanreotide (30 mg i.m., every two weeks) decreased the GH serum levels close to normal limits (1.5 ng/mL and 1.6, ng/mL respectively). The treatment with lanreotide normalised the fasting serum glucose levels (91 mg/dL and 81 mg/dL, respectively) together with a reduction of serum insulin levels from 14.2 mU/mL to 8.7 mU/mL and from 25.4 mU/mL to 11.5 mU/mL, respectively (HOMA decreased form 3.96 to 1.97 and 6.33 to 2.3, respectively). We discuss the mechanisms by which lanreotide can improve glucose tolerance in patients with active acromegaly despite lowering the serum insulin levels through a direct effect on insulin secretion.

Endocrine Care

Galoiu S, Suvoiala A, Purice M, Caragheorgheopol A, Dumitrascu A, Coculescu M, Poiana C

Mortality of Patients with Acromegaly FROM a Tertiary National Neuroendocrine Center

Acta Endo (Buc) 2015 11(4): 476-481 doi: 10.4183/aeb.2015.476

Abstract

Introduction. Acromegaly is a chronic disease associated with high mortality rate if untreated. The aim of the study is to evaluate mortality ratio in Romanian patients with acromegaly in latest years, with new therapeutic options. Patients and Methods. This retrospective study analyzed 336 (111M/225F, mean age 48.13±12.40 years) consecutive patients with acromegaly between 1st January 2001 and 31 December 2014, median follow-up 7.36 years (0.48-13.99 years). PAMCOMP computation program assessed standardized mortality ratio (SMR). Kaplan Meier curve was used for comparison between of different cut-off levels of the last GH level on survival. Serum GH levels were measured by IRMA (sensitivity 0.1 ng/mL). Results. During follow-up 2596.34 person-years, 41 patients died, with a SMR of 1.34 (CI 0.96-1.82). Mean age at death was 63.19±11.66 years. Females with acromegaly died 83% more frequently than women in general population: SMR-1.83 (CI 1.21-2.67). Females were older at diagnosis (p=0.006), and were less probable to receive substitution of gonadotrophic failure than males (p<0.001). Independent factors correlated with mortality were age at baseline (p<0.001, HR=1.07), last GH level (p=0.003, HR=1.01) and systolic blood pressure (p=0.029, HR=1.02). Patients with last GH level ≤ 1 ng/mL had a better survival than patients with GH>1 ng/mL (p Log Rank=0.002). SMR of patients with last GH >1 ng/mL was 1.59 (CI 1.08-2.26) for the entire group, 2.2 (CI 1.32-3.44) for females and 1.3 (CI 0.67-2.29) for males. Conclusion. Patients with acromegaly have a high mortality ratio compared to general population, especially in women and those with post-therapeutic serum GH levels over 1 ng/mL. Longer follow-up is needed for the evaluation of the effect of new therapies on mortality.

Images in Endocrinology

Coculescu M, Trifanescu RA

Pretibial myxedema favored by physical trauma

Acta Endo (Buc) 2008 4(4): 477-477 doi: 10.4183/aeb.2008.477

Notes & Comments

Lichiardopol C, Coculescu M

Female reproductive tract misdevelopment: comments on Mayer Rokitanski Kuster Hauser syndrome

Acta Endo (Buc) 2005 1(4): 491-498 doi: 10.4183/aeb.2005.491

Abstract

Mayer Rokitanski Kuster Hauser (MRKH) syndrome or the congenital absence of the uterus and vagina accounts for 15% of primary amenorrhea cases and is second to Turner syndrome as the most common cause. Affected individuals have a 46,XX chromosomial constitution and normal secondary sex characteristics. Symmetric uterine buds and fallopian tubes are consistant with type A and asymmetric - with type B MRKH syndrome, the latter being associated with other congenital anomalies (renal, skeletal, ear ovarian and cardiac). We studied four patients aged 18-45 years in which type A MRKH syndrome was established by clinical and gynaecological examination, pelvic and abdominal ultrasonography, explorative laparoscopy cytogenetic analysis and hormonal evaluation. Associated disorders were breast fibroadenoma and Graves disease in one case, congenital glaucoma, keratitis, hypocalcemia and simple goiter in another case and polycystic ovaries with clinical signs of hyperandrogenism in the case which can be related to the genetic defect underlying MRKH syndrome. The presence of associated disorders complicates the management of MRKH syndrome which is complex, requires multidisciplinary approach and decreases further the patient?s quality of life.

Notes & Comments

Burstein G, Coculescu M

Integrative System Theory of Hippocampal-Hypothalamic-Pituitary-Adrenal Axis for Cortisol Feedback Dysfunctions and Feedback Drug Therapies

Acta Endo (Buc) 2012 8(3): 497-510 doi: 10.4183/aeb.2012.497

Abstract

The stress driven cortisol dynamics of the Hippocampal-Hypothalamic-(Anterior) Pituitary-Adrenal (HHPA) axis with its negative feedback loops from the adrenals to pituitary and hypothalamus, in particular relation with hippocampus, have been the focus of the last few years boom of papers\r\nusing various distinctive mathematical models, simulations, stability analyses and optimal control of these models. These many quantitative approaches led to discovering unknown connections between cortisol feedback loop dysfunctions and stress disorders (post-traumatic stress\r\ndisorder (PTSD), depression, chronic fatigue syndrome (CFS)), adrenal suppression and atrophy, Alzheimer (AD)\r\nand hypocampal cognitive dysfunctions (memory loss) leading to new drug treatment strategies. We assemble here together and unify these results, including our own early work, in order to create an integrative mathematical system theory framework for HHPA & HPA and stress driven cortisol dynamics in which various clinical disorders appear as various quantifiable negative feedback loop dysfunctions and drug therapies correcting these disorders appear as feedback model based treatments: a neuroendocrine system theory for cortisol ?feedback pathology? and its existing and future possible ?feedback therapies?.

Actualities in medicine

Coculescu M, Niculescu DA

Thyroid Advanced Carcinoma, Vaccine for T1D Diabetes, Vasotocine in Mammals as Natriuretic

Acta Endo (Buc) 2013 9(3): 499-502 doi: 10.4183/aeb.2013.499

Images in Endocrinology

Coculescu M, Galoiu SA

Pseudohypoparathyroidism

Acta Endo (Buc) 2007 3(4): 503-503 doi: 10.4183/aeb.2007.503

Book Review

Coculescu M

Particular Aspects of Thyroid Autoimmune Disease (in Romanian)

Acta Endo (Buc) 2014 10(3): 527-528 doi: 10.4183/aeb.2014.527

Endocrine Care

Stancu C, Cîmpean AM, Gheorghiu ML, Galoiu S, Dumitrascu A, Hortopan D, Anghel RM, Ciubotaru V, Badiu C, Raica M, Coculescu M

The Efficacy of Early Postoperative Radiotherapy for Non-Functioning Pituitary Macro Adenomas, with Tumour Cells Expressing or not Expressing Pituitary Hormones

Acta Endo (Buc) 2014 10(4): 605-620 doi: 10.4183/aeb.2014.605

Abstract

for non-functioning pituitary macroadenomas (NFMAs) is still under debate. Aim. To appreciate the best timing for postoperative high voltage radiotherapy (hRT) in different type of NFMAs (classified using immunohistochemistry (IHC)). Subjects and Methods. Of 97 patients with a remnant (>1 cm) and IHC for anterior pituitary hormones, 41 patients (groups A & B) were submitted to hRT and followed up at least 5 years. RT was performed in 20/41 patients (Group A) within the first year after surgery, 21/41 patients (Group B) afterwards while in control group C, 56 patients were followed up without hRT. The progression of postoperative remnant was defined as a change of minimum of 25% of any diameter (transversal or vertical) by serial imaging studies. Results. The IHC of NFMAs revealed the following: 38 (39%) null cell, 29 (30%) gonadotropinomas, 12 (12%) silent plurihormonal, 11 (11%) silent corticotroph and 7 (7%) silent GH/PRL adenomas. Immunoreactive adenomas have relapse rate higher than null cell adenomas (ACTH> GH/ PRL> FSH/ LH> null cell) with a significant rate for silent ACTH 6/8 (75%). The null cell adenoma relapse rate was 6/23 (26%), p<0.009 in group without hRT. The relapse rate was significantly lower in group AB with hRT than in group without RT (p=0.025), at five years. Immediate hRT (applied within in first years) improved the control of the tumour growth in 90% (18/20) cases. In the group A, 10 % (2/20) patients relapsed than 24% (5/21) patients in group B and 39% (22/56) patients, Group C. Conclusion. An optimal time for radiotherapy is within the first year after the partial surgical removal of NFMAs, particularly if a large amount of residual tumour remains. Patients with silent corticotroph adenoma require special attention.