Romanian Academy

The Publishing House of the Romanian Academy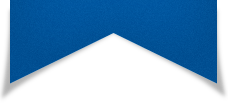 ACTA ENDOCRINOLOGICA (BUC)
The International Journal of Romanian Society of Endocrinology / Registered in 1938
in Web of Science Master Journal List
Acta Endocrinologica(Bucharest) is live in PubMed Central
Journal Impact Factor - click here.

General Endocrinology

Berkoz M, Yalin S, Yildirim M, Yalin AE, Comelekoglu U

Punicalagin and Punicalin Suppress the Adipocyte Differentiation through the Transcription Factors

Acta Endo (Buc) 2021 17(2): 157-167 doi: 10.4183/aeb.2021.157

Abstract

Background. Pomegranate is a rich source of many polyphenolic compounds including ellagitannins (punicalagin, punicalin and others). Aim. The effects of punicalagin and punicalin on adipogenesis were investigated in this study. Materials and Methods. To examine the effect of punicalagin and punicalin on adipocyte differentiation, various concentrations of punicalagin and punicalin (2- 10 μM) were applied to differentiated 3T3-L1 cells. Glyceraldehyde-3-phosphate dehydrogenase (GPDH) activity, Oil red O staining, intracellular triglyceride levels, and gene expressions of transcription factors (Peroxisome proliferator-activated receptor-γ (PPARγ), CCAATenhancer- binding proteins-α (C/EBPα), Sterol regulatory element-binding protein 1c (SREBP-1c)) and lipolysisassociated genes (hormone-sensitive lipase (HSL), Perilipin A, tumor necrosis factor-α (TNF-α)) were examined in order to investigate the effects of punicalagin and punicalin on adipocyte differentiation. Results. Punicalagin and punicalin applications caused a continuous decrease in cell size and intracellular triglyceride accumulation. GPDH activity and transcription gene expressions decreased significantly in groups that were applicated punicalagin and punicalin at high concentrations. Punicalagin, but not punicalin, down-regulated the expression of HSL and perilipin A and up-regulated the expression of TNF-α in a dose-dependent manner. In conclusion, both punicalagin and punicalin were able to inhibit the adipocyte differentiation.