Romanian Academy

The Publishing House of the Romanian Academy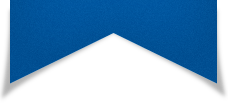 ACTA ENDOCRINOLOGICA (BUC)
The International Journal of Romanian Society of Endocrinology / Registered in 1938
in ISI Thomson Master Journal List
Acta Endocrinologica(Bucharest) is live in PubMed Central

Case Report

Shafi H, Delavar MA

The Impact of Loupe-Assisted Inguinal Varicocelectomy on Semen Quality and Pregnancy Rate

Acta Endo (Buc) 2018 14(2): 252-254 doi: 10.4183/aeb.2018.252

Abstract

Context. Open varicocelectomy is generally performed without microscopic equipment in Iran. We report our experience with loupe-assisted inguinal varicocelectomy, and its impact on semen parameters and pregnancy rate. Subjects and Methods. We conducted a retrospective interventional study on secondary data obtained from the medical records of 303 men with varicoceles, who underwent an inguinal varicocelectomy between March 2003 and April 2012. The surgical technique involved the use of a 3.0 × loupe during spermatic cord dissection at the level of the internal inguinal ring under spinal anesthesia. Semen samples were analyzed for sperm concentration, motility, and sperm morphology before the varicocelectomy and after 3 months. All the infertile patients were followedup postoperatively for more than 1 year. Results. There were 9 (3.0%) varicocele recurrences and 3 (1.0%) hydroceles. After varicocelectomy, sperm concentration and motile spermatozoa increased. In addition, spermatozoa with normal morphology improved significantly postoperatively. Of the 303 subjects treated, 153 (83.2) had a 1-year preoperative history of infertility; the spontaneous pregnancy rate of the spouses during the follow-up period was reported to be 61.4%. Conclusions. The results of this research indicated that varicocelectomy using loupe-assisted inguinal technique could improve semen parameters and pregnancy rate with a low postoperative complication rate.