Romanian Academy

The Publishing House of the Romanian Academy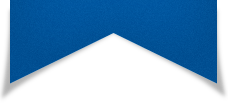 ACTA ENDOCRINOLOGICA (BUC)
The International Journal of Romanian Society of Endocrinology / Registered in 1938
in Web of Science Master Journal List
Acta Endocrinologica(Bucharest) is live in PubMed Central
Journal Impact Factor - click here.

Case Report

Karahisar Sirali S, Kavraz Tomar O, Buberci R, Bal AZ, Duranay M

Parathyroid Adenoma Mimicking Tuberculosis in a Peritoneal Dialysis Patient

Acta Endo (Buc) 2022 18(2): 225-227 doi: 10.4183/aeb.2022.225

Abstract

The most common cause of hypercalcemia is parathyroid hyperplasia and carcinoma. Tuberculosis(TB) and sarcoidosis are the most common granulomatous diseases of the parathyroid. We report a case of parathyroid adenoma that can mimic many lesions. A 46-year-old woman on continuous ambulatory peritoneal dialysis (CAPD) with symptoms and signs of hypercalcemia. Laboratory findings were consistent with tertiary hyperparathyroidism. She underwent elective parathyroidectomy due to high PTH values despite effective treatment including calcimimetics and vitamin D receptor activators. Subtotal thyroidectomy and three and a half of parathyroid adenomas were removed. Histopathological examination revealed features of parathyroid adenoma with granulomatosis infection that supports tuberculosis. In order to confirm the pathological findings, the PCR study was performed on the pathology specimens. After obtaining a negative result, the treatment was stopped. We have reported a case of parathyroid adenoma that mimicking tuberculosis.