Romanian Academy

The Publishing House of the Romanian Academy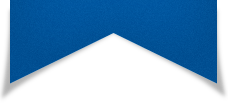 ACTA ENDOCRINOLOGICA (BUC)
The International Journal of Romanian Society of Endocrinology / Registered in 1938
in Web of Science Master Journal List
Acta Endocrinologica(Bucharest) is live in PubMed Central
Journal Impact Factor - click here.

Editorial

Gasparik A, Demian MB, Pascanu I

Romanian Translation and Validation of the SARC-F Questionnaire

Acta Endo (Buc) 2020 16(2): 216-222 doi: 10.4183/aeb.2020.216

Abstract

Context. Several studies have addressed the impact of sarcopenia on various health outcomes. As the most critical issue is the early identification of individuals, a short screening tool may help clinicians to simply test for sarcopenia and start early management of the disease. Recently, a simple questionnaire, Sarc-F was provided that may adequately realize this aim. Subjects and Methods. To validate the questionnaire we translated the original Sarc-F according to the recommended methodology. A total of 80 people, aged 65+ were evaluated for sarcopenia. Muscle mass, strength, and physical performance were measured. Volunteers completed the Sarc-F as well as other two questionnaires. Discriminative power, reliability, construct validity analyses, specificity, sensitivity, negative and positive predictive value evaluations were made. Results. A good discriminative power and internal consistency were found. With the functional sarcopenia diagnostic criteria the test demonstrates a high specificity (84%). The positive and negative predictive values were: 78% and 77%. Using the more conservative diagnostic criteria the negative predictive value was: 85.4%, sufficient to rule out those not at risk of having sarcopenia and eliminate the need for further investigations. Conclusions. A valid Romanian Sarc-F questionnaire is now available to simply detect patients at risk/no risk of sarcopenia.

Endocrine Care

Gasparik A, Szocs T, Pascanu I, Csata Z, Poiana C

Family History - BMD Independently - Influences Fracture Risk

Acta Endo (Buc) 2021 17(4): 498-502 doi: 10.4183/aeb.2021.498

Abstract

Context. Parental history of osteoporosis is associated with an increased risk of fracture. However, there are not many data on the mechanism of action. Our objective was to determine if heredity influences fracture rate: independently or through the bone mineral density; to identify also the strongest independent risk factors of osteoporotic fractures among our study population. Methods. We processed data of 541 women outpatients with an average age of 55 years, participating in an osteoporosis screening program. Our results confirm that the presence of family history significantly increases fracture prevalence, (37% vs. 17%, p<0.001, OR 2.853, p=0.001) and decreases BMD scores. Fractures occur at higher (better) T and Z-scores. The risk of having T values in the range of (0- -1) and Z values in (-1--2) is much higher in the positive group. The logistic regression analysis confirms the BMD-independent influence of heredity on fracture risk. Conclusions. Parental history of osteoporosis negatively affects bone density and significantly increases the incidence of fractures. The latter happens also independently of the bone density values. Timely intervention in these easy-to-detect cases may be the most effective prevention of osteoporotic fractures.