Romanian Academy

The Publishing House of the Romanian Academy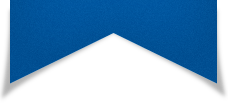 ACTA ENDOCRINOLOGICA (BUC)
The International Journal of Romanian Society of Endocrinology / Registered in 1938
in Web of Science Master Journal List
Acta Endocrinologica(Bucharest) is live in PubMed Central
Journal Impact Factor - click here.

Letter to the Editor

Giusti M, Sidoti M

Long-Term Observation of Thyroid Volume Changes in Hashimoto's Thyroiditis in a Series of Women On or Off Levo-Thyroxine Treatment in an Area of Moderate Iodine Sufficiency

Acta Endo (Buc) 2021 17(1): 131-136 doi: 10.4183/aeb.2021.131

Abstract

Context. Large variations in thyroid volume (TV) have been reported in Hashimoto's thyroiditis (HT). The need for long-term levo-thyroxine (L-T4) administration in order to control TV, as well as to normalise thyroid function, has not been well defined. Subjects and Methods. Retrospective data on TV in 94 adult women with HT were analysed in an ambulatory setting in Liguria, an area of moderate iodine sufficiency. TV was evaluated by means of ultrasonography (US). Thyroid function, anthropometric data, smoking habits and pharmaceutical drugs were registered at each examination. Results. At the baseline, an atrophic gland was noted in 16% of the women, and goitre in 13%. The women were evaluated 56 and 102 months after the baseline examination. At the time of each examination, 50%, 78% and 83% of women, respectively, were on L-T4 treatment. Baseline TV was not significantly different in women on/off L-T4 treatment. However, in those on L-T4, TV decreased significantly over the period of follow-up, while in those without L-T4 treatment, it did not change. By the end of the study, the percentage of L-T4-treated women with an atrophic gland had increased to 27%, and that of women with goitre had dropped to 6%; in untreated women, only minor changes were noted. There was a significant negative correlation between TV% change and baseline TSH levels in HT women on L-T4 treatment. Conclusion. The majority of HT women living in an area of moderate iodine sufficiency have normal TV. Moreover, long-term L-T4 treatment can be used to control TV, as well as to maintain normal thyroid parameters.