Romanian Academy

The Publishing House of the Romanian Academy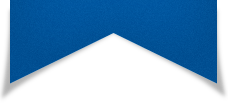 ACTA ENDOCRINOLOGICA (BUC)
The International Journal of Romanian Society of Endocrinology / Registered in 1938
in ISI Thomson Master Journal List
Acta Endocrinologica(Bucharest) is live in PubMed Central

Case Report

Hayta SB, Guner R, Cam S, Akyol M

Rosacea is Associated with Thyroid Autoimmunity: A Case Control Study

Acta Endo (Buc) 2018 14(2): 248-251 doi: 10.4183/aeb.2018.248

Abstract

Background and aims. There are numerous intrinsic and extrinsic factors associated with the pathophysiology of rosacea, including immune dysregulation. The aim of this study is to determine the relationship between rosacea and thyroid autoimmunity. Methods. Seventy-two patients with rosacea and 62 rosacea-free control subjects were included in the study. Serum free triiodothyronine (fT3), free thyroxine (fT4), thyrotropin releasing hormone (TSH), antithyroidperoxidase antibody (ATPO), antithyroglobulin (anti-Tg), prolactin, dehydroepiandrosterone sulfate (DHEAS), basal cortisol, serum CRP concentrations and erythrocyte sedimentation rate were measured. Results. The number of the cases with high levels of CRP, anti-M and prolactin in rosacea group were significantly higher than the controls (p<0.05), there was no significant difference according to other parameters in both groups (p>0.05). There was no significant difference according to the presence of a thyroid disease in both groups (p>0.05). The decrease in the CRP parameter in patients with the disease duration of 1-5 years was found to be statistically significant (βCRP=-0.251, pCRP<0.05). There was no statistically significant difference according to disease severity or disease duration (p>0.05). Conclusions. Rosacea may be associated with high thyroid autoantibodies, prolactin and CRP levels, in which immune-endocrine interactions are important.