Romanian Academy

The Publishing House of the Romanian Academy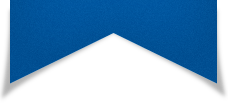 ACTA ENDOCRINOLOGICA (BUC)
The International Journal of Romanian Society of Endocrinology / Registered in 1938
in ISI Thomson Master Journal List
Acta Endocrinologica(Bucharest) is live in PubMed Central

Endocrine Care

Motas N, Motas C, Davidescu M, Achim D, Rus O, Jianu E, Horvat T

Neuroendocrine Tumors of the Lung With Surgical Resection and Lymph Node Dissection in a Tertiary Thoracic Surgery Center

Acta Endo (Buc) 2018 14(2): 219-226 doi: 10.4183/aeb.2018.219

Abstract

Context. Management of neuroendocrine tumors is highly dynamic, in both diagnosis and treatment. Objective. Surgical resection with lymph node approach offers excellent 5-years survival. Design. Between 2008 and 2011 we operated with radical intent 326 lung cancers. Patients and Methods. Cases without lymph node approach were excluded. We found 38 neuroendocrine malignancies: 12 typical carcinoids, 3 atypical carcinoids, 4 large cell neuroendocrine carcinomas (LCNEC) and 10 small-cell lung cancers (SCLC). Limits of the study are: variable lymphadenectomy technique; absence of PET - CT and EBUS-TBNA (EndoBronchial UltraSound - TransBronchial Needle Aspiration) for staging; incomplete data for disease-free survival. Results. We performed 13 pneumonectomies, 22 lobectomies and 3 non-anatomical resections. There were 5 bronchoplasties. The 5-year survival difference between NSCLC (non-small-cell lung cancer - 42.9%) and SCLC (40.53% - one of the best from the literature) is not statistically significant (p=0.4780). Five-years survival was 100% for typical and atypical carcinoids – the best published. We found lymph node metastasis in 2 typical carcinoids, in 2 atypical carcinoids and in 6 SCLCs. Conclusions. For typical and atypical carcinoids, radical resection with lymphadenectomy offers 100% 5-years survival. Early-stage SCLC may benefit from radical resection; lymph node dissection is mandatory because of the well-known precocious lymphatic dissemination.

Endocrine Care

Nistor C, Motas N, Motas C, Davidescu M, Tetu M, Vasilescu F, Horvat T

Surgical procedures in broncho-pulmonary carcinoids - our experience of 92 consecutive cases

Acta Endo (Buc) 2009 5(3): 359-370 doi: 10.4183/aeb.2009.359

Abstract

Aim: to evaluate the type of surgery performed in pulmonary carcinoids.\r\nMethods. Retrospective study on database of 2282 cases of surgical patients operated\r\nin the Clinic of Thoracic Surgery between 1994 and 2004, in which 92 cases of bronchopulmonary\r\ncarcinoid tumors were included, representing 4% of lung cancers. From these 92\r\ncases, 32 were typical and 60 were atypical carcinoids, 29 women and 63 men.\r\nResults. The mean age was 39.2?18 for typical carcinoid and 51.9?13 for atypical\r\ncarcinoid. More than half of the carcinoid tumors were in 1B stage - 48 cases; the rest of the\r\ntumors were staged as: stage 3A - 20 cases, stage 2B - 12 cases, stage 4 - 5 cases, stage 3B\r\n- 4 cases and stage 1A - 3 cases.\r\nAs surgical interventions, there were performed: 63 classical lung resections, 23\r\nbronchoplastic lung resections, 5 bronchial resections without lung parenchyma and 2\r\nbiopsies: 1 lung biopsy by video-assisted thoracoscopic surgery and 1 pleural biopsy by\r\nthoracoscopy. In 9 cases of atypical carcinoids, associated surgical procedures were\r\nimposed by the tumoral extension or by the associated disorders.\r\nConclusions. The bronchoplastic and bronchoanastomotic procedures have the major\r\nrole of preserving the most of the functional pulmonary parenchyma in case of low-grade\r\nmalignancies, such as carcinoid tumors. Along the pulmonary resection, the authors consider\r\nthat mediastinal lymphadenectomy is mandatory, even in case of typical carcinoid tumors.