Romanian Academy

The Publishing House of the Romanian Academy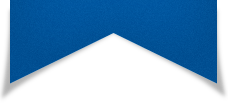 ACTA ENDOCRINOLOGICA (BUC)
The International Journal of Romanian Society of Endocrinology / Registered in 1938
in Web of Science Master Journal List
Acta Endocrinologica(Bucharest) is live in PubMed Central
Journal Impact Factor - click here.

Perspectives

Aydin H, Ferahman S, Abdullayev S, Sahbaz NA, Dural AC, Guzey D, Akarsu C, Karabulut M

Technological Advances Have Improved Surgical Outcome in Thyroid Surgery: Myth or Reality?

Acta Endo (Buc) 2021 17(1): 1-6 doi: 10.4183/aeb.2021.1

Abstract

effects of Ultrasonic Coagulation (UC), Bipolar Energy Sealing System (BESS), Intra Operative Nerve Monitoring (IONM) and surgical experience on the complications of thyroid surgery. Method. The data of 1627 patients who underwent thyroid surgery for various indications in our department between 2009 and 2018 were analyzed retrospectively and the effects of different technological devices on complications were investigated. Results. Transient recurrent laryngeal nerve (RLN) palsy was higher between 2009 and 2013, when IONM was not in routine use (p=0.029). There were no significant differences between two energy devices (UC and BESS) in terms of transient or permanent RLN palsy, bleeding, and transient or permanent hypocalcemia. Multivariate analysis showed that young age (0.006), female gender (0.016), surgery type (p<0.001), and lateral neck dissection (p=0.026) are independent risk factors for transient hypocalcemia. Conclusion. The results indicate that there is no superior hemostatic device. IONM and specific branching decrease transient RLN palsy. Female gender, young age, completion thyroidectomy, and lateral neck dissection were independent risk factors for the development of transient hypocalcemia.