Romanian Academy

The Publishing House of the Romanian Academy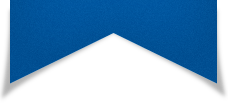 ACTA ENDOCRINOLOGICA (BUC)
The International Journal of Romanian Society of Endocrinology / Registered in 1938
in Web of Science Master Journal List
Acta Endocrinologica(Bucharest) is live in PubMed Central
Journal Impact Factor - click here.

General Endocrinology

Kassaee SM, Goodarzi MT, Kassaee SN

Ameliorative Effect Of Trigonella Foenum Graecum L. On Lipid Profile, Liver Histology and Ldl-Receptor Gene Expression in High Cholesterol-Fed Hamsters

Acta Endo (Buc) 2021 17(1): 7-13 doi: 10.4183/aeb.2021.7

Abstract

Background. Trigonella foenum graecum L. (Fenugreek, FG) is used in many countries as a medicinal plant. Evidence has suggested the hypolipidemic effect of Fenugreek; however, its actual mechanism has not been determined yet. Objectives. The purpose of our research was to investigate the effect of Fenugreek on lipid profile, liver histology and LDL receptor gene expression in male hamsters fed with high cholesterol diet. Methods. These animals were given normal diet (ND), high cholesterol diet (HCD: 2% cholesterol and 0.5% cholic acid added to ND), HCD supplemented with 2g and 8g fenugreek per 100g ND (HCD+FG2 and HCD+FG8) respectively for four weeks. At the end of treatment, serum lipids, lipoproteins and liver enzymes were measured. Finally, LDL receptor (LDLR) gene expression was determined in the liver of the studied animals using Real Time-PCR method and liver histological changes were evaluated by H&E staining method. Results. A significant reduction was observed in serum triglyceride (p<0.01), total cholesterol, low and very low density cholesterol, aspartate and alanine transaminases in HCD+FG8 group (p<0.05) compared with HCD group, while serum level of HDL-c (p<0.01) increased. In addition, LDLR gene expression in HCD+FG8 group increased 7.8 folds. The results confirm the protection effect of liver tissue in HCD+FG8 group against pathological changes. There was no significant change in LDLR gene expression in HCD+FG2 group. In conclusion, fenugreek ameliorated dyslipidemia by up-regulation of LDLR gene expression and can be used as a protective agent against hypercholesterolemia.