Romanian Academy

The Publishing House of the Romanian Academy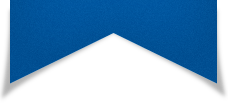 ACTA ENDOCRINOLOGICA (BUC)
The International Journal of Romanian Society of Endocrinology / Registered in 1938
in Web of Science Master Journal List
Acta Endocrinologica(Bucharest) is live in PubMed Central
Journal Impact Factor - click here.

Images in Endocrinology

Lider S, Gheorghiu M, Milos I, Badiu C

Malignant Paraganglioma Non-Responsive to MIBGIn MEN2A Syndrome

Acta Endo (Buc) 2022 18(4): 536-537 doi: 10.4183/aeb.2022.536

Actualities in medicine

Lider S, Gheorghiu M

Pheochromocytoma-Paraganglioma: Translational Approach from Genetics to Clinical Neuroendocrinology

Acta Endo (Buc) 2018 14(4): 570-572 doi: 10.4183/aeb.2018.570

Abstract

In the latest decade, translational medicine has played an important role. In neuroendocrine tumor field, genetic results are associated with clinical and paraclinical disease implications. This translational knowledge allows a faster action in some mutation types with aggressive outcome. In the following pages we will make a review about actualities in translational approach from genetics to clinical neuroendocrinology.