Romanian Academy

The Publishing House of the Romanian Academy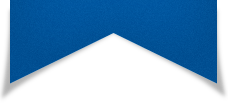 ACTA ENDOCRINOLOGICA (BUC)
The International Journal of Romanian Society of Endocrinology / Registered in 1938
in Web of Science Master Journal List
Acta Endocrinologica(Bucharest) is live in PubMed Central
Journal Impact Factor - click here.

Images in Endocrinology

Roy M, Sahana P.K, Saha S, Sengupta N

Ulcerative Goiter aS Expression of Papillary Thyroid Carcinoma

Acta Endo (Buc) 2014 10(2): 307-308 doi: 10.4183/aeb.2014.307

General Endocrinology

Malini NA, Roy GK

Influence of Insulin on LH, Testosterone and SHBG in Various PCOS Categories Based on the Mode of Secretion of LH in Relation to FSH Levels

Acta Endo (Buc) 2021 17(3): 313-318 doi: 10.4183/aeb.2021.313

Abstract

Context. Polycystic ovary syndrome (PCOS) or disease (PCOD) is one of the most common causes of female infertility. Objective. The objective of this study was to find out the influence of insulin on LH, testosterone and SHBG in diffrent PCOS categories. Experimental design. A total of 800 women who were subjected to infertility treatment at infertility clinics were selected. About 60 healthy females with regular menstrual cycles were considered as control. The data were collected from hospital records using subject's consent. Results. Relationship of insulin to LH and testosterone was positive and significant (p<0.05) in the entire PCOS group and in five PCOS subcategories with increased LH rise (i.e. 1.3, 2, 3, 4 & 5 times of LH rise in relation to FSH levels in each group respectively). The correlation pattern showed an increasing trend from lower to increased rise of LH compared to FSH. The relationship between insulin and SHBG was negative and significant (p<0.05) in all PCOS subcategories, except for the group having similar LH and FSH levels and also in another group with FSH levels higher than LH levels. A strong positive correlation was established between insulin and SHBG in normal subjects. The percentage of negative correlation was strong in PCOD subcategories with elevated rises of LH. Conclusion. This study established the influence of insulin on other marker hormones (LH, testosterone an SHBG) in various PCOS categories in view of their percentage of relationship.

Case Report

Bavadiya G, Roy A, Sarkar KK, Shekhda KM, Chatterjee A, Shah C, Chakrabarty A

Primary Pigmented Nodular Adrenocortical Disease (PPNAD) Presenting as Cushing Syndrome in a Child and Review of Literature

Acta Endo (Buc) 2020 16(3): 362-365 doi: 10.4183/aeb.2020.362

Abstract

Cushing syndrome in the paediatric age group is very difficult to diagnose due to atypical presenting features in children. Primary pigmented nodular adrenocortical disease (PPNAD) is a rare cause of ACTH-independent Cushing syndrome in children and it has characteristic gross and microscopic pathologic features. We report a case of PPNAD in a 16-year-old boy who was evaluated in our hospital with chief complaints of poor height velocity and rapid weight gain for 2-3 years before presentation. Proper evaluation showed ACTH-independent Cushing syndrome with normal imaging. Total bilateral adrenalectomy was performed followed by hormones replacement. 6 months after surgery, significant acceleration of height velocity was noticed. Patient also lost body weight and developed secondary sexual characteristics.