Romanian Academy

The Publishing House of the Romanian Academy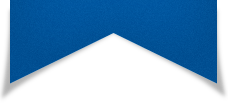 ACTA ENDOCRINOLOGICA (BUC)
The International Journal of Romanian Society of Endocrinology / Registered in 1938
in Web of Science Master Journal List
Acta Endocrinologica(Bucharest) is live in PubMed Central
Journal Impact Factor - click here.

Case Report

Akbas ED, Ozalp Yuregir O, Anlas O, Ozcelik Z, Tolunay O

A Novel Variant in Triple a Syndrome

Acta Endo (Buc) 2021 17(3): 384-386 doi: 10.4183/aeb.2021.384

Abstract

Triple A syndrome is an autosomal recessive inherited multisystem disorder that was first described in 1978. Triple A syndrome has a high genotypic and phenotypic heterogeneity and has been linked with mutations in the AAAS gene, which has been identified on chromosome 12q13. A 14 years old male patient applied to outpatient clinic complaining of weakness and darkening of skin color since 4 months. On physical examination hyperpigmentation was observed on both the skin and mucosa. The morning cortisol level was 1.8 μg/dL and ACTH was >1250 ng/L. Schirmer test showed absence of tears. In the patient's esophagoscopy, mucosal paleness and stenosis of the cardia were observed. Molecular genetic analysis of AAAS gene confirmed the diagnosis of triple A syndrome caused by homozygous mutation: c.1368_1372delGCTCA (p.Gln456HisfsTer38). This variant is considered to be a possible pathogenic because it causes a frame shift that changes the protein structure. As a result of the genetic analysis of the patient's parents, the AAAS gene was detected as heterozygous in both parents for the c.1368_1372delGCTCA mutation. To the best of our knowledge, this is the first report of homozygous mutation: c.1368_1372delGCTCA (p.Gln456HisfsTer38).