Romanian Academy

The Publishing House of the Romanian Academy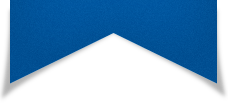 ACTA ENDOCRINOLOGICA (BUC)
The International Journal of Romanian Society of Endocrinology / Registered in 1938
in Web of Science Master Journal List
Acta Endocrinologica(Bucharest) is live in PubMed Central
Journal Impact Factor - click here.

Editorial

Toma L, Zgura A, Isac T, Mercan-Stanciu A, Dodot M, Iliescu L

The Impact of Covid-19 Infection On HCV -Induced Thyroid Disease

Acta Endo (Buc) 2021 17(3): 372-376 doi: 10.4183/aeb.2021.372

Abstract

Context. As we progress into the COVID-19 pandemic, it has become apparent that this infection is associated with a multitude of systemic effects, some involving the thyroid gland. The thyroid is also frequently affected in the HCV chronic infection. Objective. The objective of this study is to determine the effects of COVID-19 infection on the presence and severity of thyroid disorders associated with chronic HCV infection, at short and mid-term follow-up. Design. We prospectively evaluated patients with documented HCV- associated thyroid disease (with sustained virologic response after antiviral therapy). Subjects and Methods. The study group consisted of 42 patients with HCV- associated thyroid disease, diagnosed with COVID -19 infection between April and October 2020. We determined serum values of thyroidstimulating hormone, freeT3, free T4, anti-thyroglobulin antibodies and anti-thyroid peroxidase antibodies at one and three months after resolution of infection and compared them to the baseline characteristics of the patient. We also evaluated the changes in thyroid substitution treatments or antithyroid drugs. Results. At baseline, out of the 42 patients, 5 presented hypothyroidism under levothyroxine substitution therapy, while 2 presented hyperthyroidism under methimazole therapy; 37 patients had positive antithyroid antibodies. At one month follow-up, we note an increase in serum values of antibodies, with a decrease in TSH, freeT3 and freeT4 levels, correlated with the severity of COVID-19 infection. Two patients required discontinuation of levothyroxine. At 3 months follow-up, lower levels of antithyroid antibodies were recorded, with an increase in TSH levels. No medication doses were adjusted at this time. Conclusion. Among the systemic effects of COVID-19, the impact of thyroid dysfunction should not be underestimated, especially in the presence of pre-existing conditions, such as HCV infection.

Notes & Comments

Enciu O, Toma EA, Badiu C, Miron A

A Close Encounter – Left Pneumonia and Pancreatic Tail Fistula after Laparoscopic Left Adrenalectomy

Acta Endo (Buc) 2020 16(4): 526-529 doi: 10.4183/aeb.2020.526

Abstract

Laparoscopic adrenalectomy is currently considered the gold standard for adrenal tumors up to 6 cm, and although with far less morbidity than the open alternative, when it comes to its complications we should not look away. The case concerns a 51-year old obese male that underwent left laparoscopic adrenalectomy for incidentaloma and developed pancreatic tail fistula. Without an evident pancreatic lesion during surgery and an uneventful early postoperative course the patient was discharged only to return 4 days later with respiratory symptoms and mild abdominal discomfort in the left upper quadrant. The CT scan diagnosed a left subphrenic fluid collection and left basal pneumonia, thus the patient underwent laparoscopic reintervention for drainage of the pancreatic fluid collection and received conventional antibiotherapy for pneumonia. The patient was discharged in good condition with the drainage tube in situ. The drainage tube was extracted 14 days later.

Case Report

Iliescu L, Mercan-Stanciu A, Toma L, Ioanitescu ES

A Severe Case of Hyperglycemia in a Kidney Transplant Recipient Undergoing Interferon-Free Therapy for Chronic Hepatitis C

Acta Endo (Buc) 2018 14(4): 533-538 doi: 10.4183/aeb.2018.533

Abstract

Context. Hepatitis C and diabetes represent important health problems globally. The new-onset diabetes after transplantation is a particular entity that appears due to the use of immunosuppression among transplanted patients. Objective. We aim to describe the clinical and biological aspects of severe hyperglycemia in a kidney transplant recipient undergoing Interferon-free therapy for chronic hepatitis C, discussing the interference of different factors with the glucose metabolism. Design. The occurrence of diabetes in a patient with history of renal transplantation and Interferon-free treated hepatitis C was studied from both clinical and paraclinical points of view. Subjects and methods. When presenting to the hospital, extensive blood tests were performed on the patient, revealing significant hyperglycemia and an elevated level of blood tacrolimus. Creatinine clearance was calculated. ECG presented T-wave alterations. Intensive insulin protocol was applied, the case being managed in a multidisciplinary approach. Results. Blood glucose and tacrolimus were slowly normalized, under therapy. The antiviral treatment was continued, with the achievement of sustained virologic response. Conclusions. Diabetes mellitus can have many causes, hepatitis C and transplantation both having an impact on glucose metabolism. The association of the three entities should be carefully managed, due to its enhancing effect on morbidity and mortality.