Romanian Academy

The Publishing House of the Romanian Academy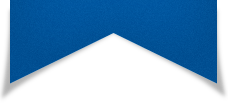 ACTA ENDOCRINOLOGICA (BUC)
The International Journal of Romanian Society of Endocrinology / Registered in 1938
in Web of Science Master Journal List
Acta Endocrinologica(Bucharest) is live in PubMed Central
Journal Impact Factor - click here.

Notes & Comments

Topaloglu O, Evren B, Uzun M, Yologlu S, Guldogan E, Sahin I

Is There a Relationship between Serum IGF-1 and Thyroid Nodule, Thyroid or Ovarian Volume in Polycystic Ovarian Syndrome?

Acta Endo (Buc) 2021 17(1): 138-146 doi: 10.4183/aeb.2021.138

Abstract

Context. Studies investigating the association between serum IGF-1, and thyroid nodule, ovarian or thyroid volume in polycystic ovarian syndrome (PCOS) are limited. Objective. We aimed to analyze the association between serum IGF-1 level, and ovarian or thyroid volume, or thyroid nodule in PCOS. Design. The study was performed between June 2017 and August 2019 as prospective design. Subjects and Methods. Adult females with newonset PCOS were included. The patients having comorbid illness, or using medication were excluded. Basic tests, thyroid and ovarian sonography were performed. The patients were grouped according to thyroid nodule(absent/ present) and ovarian volume (<10mL/≥10mL). We planned to find a positive association between IGF-1, and thyroid nodule, thyroid or ovarian volume in PCOS. Results. Of total 118 patients, 11(9%) had thyroid nodule. The patients with thyroid nodule had a higher ovarian volume (p=0.006). No correlation was found between GH or IGF-1, and thyroid or ovarian volume. IGF-1 was not a predictor for thyroid nodule or higher ovarian volume. Thyroid nodule was a significant predictor for higher ovarian volume. Conclusion. Our study is the first to analyze the association between IGF-1 and thyroid nodule in PCOS. We found that thyroid nodule was associated with thyroid and ovarian volume, but IGF-1 was not associated with thyroid nodule, thyroid or ovarian volume.

Endocrine Care

Yasar HY, Topaloglu O, Demirpence M, Ceyhan BO, Guclu F

Is Subclinical Hypothyroidism in Patients with Polycystic Ovary Syndrome Associated with BMI?

Acta Endo (Buc) 2016 12(4): 431-436 doi: 10.4183/aeb.2016.431

Abstract

Objective. To investigate the impact of body weight on the subclinical hypothyroidism observed in patients with PCOS. Methods. The study included 95 normal weight (Group-1) and 122 overweight or obese women (Group-2) with PCOS. The control group consisted of age and BMI matched healthy individuals and grouped as normal weight (n: 66, Group-3) and overweight or obese (n: 65, Group-4. Women with chronic disease such as overt thyroid dysfunction, late-onset adrenal hyperplasia, and diabetes were excluded from the study. Plasma glucose and lipid profile, thyroid hormones, insulin, FSH, LH, total testosterone, estradiol, progesterone and DHEA-S were measured. Results. While fasting glucose was similar, insulin and HOMA-IR were higher in Group-2 and Group-4 (p: 0.001). The groups were similar with respect to FSH, Estradiol, prolactine, DHEAS. While total testosterone and LH levels were higher (ptestosterone: 0,009), progesterone was lower in both PCOS groups (pprogesterone: 0.041). Free T3, free T4, thyroid antibodies were similar between the groups, but the prevalence of subclinical hypothyroidism was greater in Group-2 and -4 than in Group-1 and -3 (p: 0.044). TSH was only correlated with BMI (r: 0.122, p: 0.02). Conclusion. The increased prevalence of subclinical hypothyroidism in women with PCOS might be the result of increased BMI.