Romanian Academy

The Publishing House of the Romanian Academy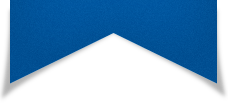 ACTA ENDOCRINOLOGICA (BUC)
The International Journal of Romanian Society of Endocrinology / Registered in 1938
in Web of Science Master Journal List
Acta Endocrinologica(Bucharest) is live in PubMed Central
Journal Impact Factor - click here.

Notes & Comments

Uyaroglu OA

An Interesting Experience with Empagliflozin: Unidentified Body Odor

Acta Endo (Buc) 2021 17(4): 554-556 doi: 10.4183/aeb.2021.554

Abstract

Context. Sodium-glucose co-transporter 2 inhibitors (SGLT2-I) are a new class of oral antidiabetic drugs. Objective. Side effects of drugs are frequently encountered with increasing use in clinical practice. Design/Subjects and Methods. We present a case with an unidentified body odor that has not been described yet in the literature as an adverse effect of SGLT2-I. Results. A 49-year-old female patient with Type 2 DM was applied to our clinic for routine control. She had been receiving sitagliptin/metformin 50/1000 mg b.i.d. Her fasting plasma glucose was 160 mg/dL and HbA1c was 8%. Empagliflozin 10 mg/day was added to therapy. The patient noticed that two weeks after starting empagliflozin treatment, she began to smell herself and felt a bad/foul odor was released from her body. The patient associated these complaints with the new drug(empagliflozin) stopped two weeks ago. She also stated that all these complaints had disappeared one week after stopping the medication and there were no complaints at the moment. Conclusions. Here we report an unidentified body odor as a potential empagliflozin-associated adverse event. There was a close temporal relationship between empagliflozin intake and the development and the occurrence of the described odor.