Romanian Academy

The Publishing House of the Romanian Academy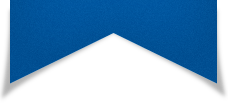 ACTA ENDOCRINOLOGICA (BUC)
The International Journal of Romanian Society of Endocrinology / Registered in 1938
in Web of Science Master Journal List
Acta Endocrinologica(Bucharest) is live in PubMed Central
Journal Impact Factor - click here.

Notes & Comments

Yadav A, Saini V, Kataria M, Jain A

Need of Iron Supplementation in Gestational Diabetes Mellitus

Acta Endo (Buc) 2017 13(1): 126-128 doi: 10.4183/aeb.2017.126

Abstract

Objective. Gestational diabetes mellitus (GDM) increases the foetal morbidity and mortality and there is also risk of development of type II diabetes for the mother. In pregnancy iron supplementations are given to all the females in India. Data are not available on the relationship between serum ferritin and GDM in Indian populations. Material & Methods. Case control study was done on 90 women (30 GDM patients approx 28 weeks of gestation and 60 control subjects without GDM) referred to the tertiary care hospital at New Delhi. Ferritin was analysed by ELISA kit. They were analyzed for the correlation of ferritin with blood glucose in GDM patients. Results. On comparison with blood glucose the levels of ferritin were statistically significantly high in GDM cases as compared to controls (p value 0.008). There was a negative correlation of ferritin with blood glucose level (r value -0.039, p value 0.794). Discussion. Pregnancy is an equivalent of an inflammatory state and the high levels of ferritin can help in determining the need of iron supplementation given in pregnant females. Women who had high serum ferritin had the greatest risk of GDM. Conclusion. This study suggests a possible link between elevated serum ferritin and low-grade inflammation. Further studies in larger populations are required to establish this study.

Case Report

Kulshreshtha B, Sharma LK, Sharma N, Singh Y, Aggarwal A, Dharmshaktu P, Yadav R, Dutta D

Octreotide and Cinacalcet Have Limited Role in Managing Surgically Incurable Tumor Induced Osteomalacia

Acta Endo (Buc) 2015 11(4): 517-523 doi: 10.4183/aeb.2015.517

Abstract

Context and objective. Somatostatin analogues and cinacalcet have been suggested to have some role in managing hypophosphatemia. This report highlights challenges in managing surgically incurable tumor induced osteomalacia (TIO) with somatostatin analogues and cinacalcet. Patient and methods. A twenty-two year old patient with severe osteomalacia was diagnosed to have TIO due to left hemipelvis tumor (June 2013). Partial surgical removal of tumor (due to its proximity to neurovascular bundles), led to transient remission for 6 weeks. Clinical worsening in spite of maximum tolerable phosphate and calcitriol dose led to trial of octreotide. Acute improvement in phosphate following subcutaneous octreotide 100 mcg was the basis for use of long acting depot octreotide, which was associated with maximal improvement for 4 months, followed by reduced efficacy. Repeated MRI revealed an increase in residual tumor size. Reevaluation revealed very a high parathyroid hormone. Cinacalcet titrated to 90 mg/day induced hypoparathyroidism, improved hypophosphatemia but caused symptomatic hypocalcemia. Cinacalcet at lower doses (30mg/day), though well tolerated, was less effective in improving hypophosphatemia. There was a near 10-fold reduction (2406 to 246RU/ml) in C-terminal FGF-23 levels with cinacalcet. Reduction in phosphate and calcitriol requirements with cinacalcet may contribute to decreased FGF-23. There was no decrease in tumor size. Conclusion. Octreotide and cinacalcet are effective in controlling hypophosphatemia over short periods. Progressive nature of TIO leading to an increased disease severity, tachyphylaxis may explain decreased efficacy of octreotide, higher cinacalcet requirement, poor tolerability, thus limiting their role in long-term management of TIO.

Case Series

Rohilla L, Dayal D, Gujjar N, Walia P, Kumar R, Yadav J

Mealtime Bolus Insulin Dose Timing in Children with Type 1 Diabetes: Reallife Data from a Tertiary Care Centre in Northern India

Acta Endo (Buc) 2021 17(4): 528-531 doi: 10.4183/aeb.2021.528

Abstract

Context. Mealtime insulin bolus is traditionally administered before meals in children with type 1 diabetes (T1D). Controlled studies on the use of pre-and postprandial insulin bolus have shown variable results. There are no realworld studies on postprandial bolusing of insulin in young children with T1D. Methods. Children with T1D aged <7 years were grouped into preprandial (Group 1) or postprandial (Group 2) groups according to the practice of prandial insulin use. Their retrospective data on mean glycosylated hemoglobin (HbA1c), hypoglycemic events, and diabetic ketoacidosis (DKA) episodes were compared. Results. Forty-four children (mean age 4.1±1.3 years, range 2-7 years) with mean diabetes duration of 2.0±0.7 years (range, 1-4 years) were identified; 23 (52.3%) belonged to Group 1 and 21 (47.7%) to Group 2. There were no differences in the mean HbA1c levels, mean hypoglycemic events, and DKA episodes between the two groups during a mean follow-up duration of two years. Conclusion. Young children with T1D administered insulin bolus during or immediately after meals showed similar long-term glycemic control and diabetesrelated adverse event profile compared to the premeal timing of insulin bolus. Larger real-world studies are needed on flexible insulin bolus timing in young children with T1D.