Romanian Academy

The Publishing House of the Romanian Academy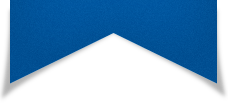 ACTA ENDOCRINOLOGICA (BUC)
The International Journal of Romanian Society of Endocrinology / Registered in 1938
in Web of Science Master Journal List
Acta Endocrinologica(Bucharest) is live in PubMed Central
Journal Impact Factor - click here.


January - March 2006, Volume 2, Issue 1
Endocrine Care

Procopiuc C, Dumitrescu C, Caragheorgheopol A, Dumitriu E, Popa M

Use of subcutaneous triptorelin test in identifying central precocious puberty in girls

Acta Endo (Buc) 2006, 2 (1): 27-31doi: 10.4183/aeb.2006.27

Central precocius puberty (CPP) is characterized by abnormalities in the setting up of the gonadotropin ?pubertal? release, which occurs earlier. The gonadotropin releasing hormone (GnRH) was used initially to test the pituitary regarding FSH and LH release in both precocious and delayed puberty. Various GnRH superagonists were used for the same purpose, including triptorelin. A triptorelin test was applied to 14 girls with premature thelarche by using the subcutaneous administration of 0.1 mg/sqm and blood sampling at 2, 3 and 4 hours for serum LH and FSH and at 24 hours for serum estradiol. Serum mean levels of LH were >7.8 mIU/ml at all intervals, suggesting a ?pubertal? type of LH release. As concerns the individual levels of LH, only 5 out of 14 girls showed a value greater than 8 mIU/ml, which is the cutoff limit for the diagnosis of precocious puberty. These girls also met the other clinical and radiological criteria necessary for the diagnosis of precocious puberty. It was concluded that soluble triptorelin may be useful in detecting ?pubertal? type of LH release in girls exhibiting premature thelarche. Regarding the FSH and estradiol levels, they were considered irrelevant for the diagnosis.

Keywords: thelarche, triptorelin, central precocious puberty

Correspondence: Camelia Procopiuc, ?C. I. Parhon? Institute of Endocrinology, 36 Bd. Aviatorilor, 011863, Bucharest, Romania.