Romanian Academy

The Publishing House of the Romanian Academy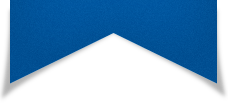 ACTA ENDOCRINOLOGICA (BUC)
The International Journal of Romanian Society of Endocrinology / Registered in 1938
in Web of Science Master Journal List
Acta Endocrinologica(Bucharest) is live in PubMed Central
Journal Impact Factor - click here.


Contents: April - June 2005, Issue 2
General Endocrinology
Radian S, Bensaada M, Lautier C, Moles JP, Grigorescu F, Gussi I, Badiu C, Nastasia S, Hudita D, Leonte L, Marinescu B, Coculescu M
Molecular genetics strategies to identify vasotocin coding sequences in humans: family-specific approach using genomic DNA and fetal tissues mRNAs
Rosianu A, Lazar E, Raica M
Oncoprotein c-erb B2 - prognostic significance in invasive breast cancer
Poiana C, Stefanescu AM, Caragheorgheopol A, Badiu C, Galoiu S, Coculescu M
Blood brain barrier by-pass produced by pituitary adenomas for pituitary peptides does not involve leptin
Endocrine Care
Toma A, Sava M, Delia C, Simescu M, Tomescu E, Coculescu M
Universal salt iodization effects on endemic goiter in Arges county, Romania
Mircescu G, Capusa C, Andreiana I
The management of secondary hyperparathyroidism in chronic kidney disease
Fica SV, Albu A, Vadareanu F, Barbu C, Bunghez R, Nitu L, Marinescu D
Endocrine disorders in ?-thalassemia major: cross-sectional data
Editorial
Catrina SB, Brismar K
Diabetic foot ulcers. Where we are and where are we going?
Case Report
Branisteanu DD, Galesanu C, Saviuc E, Lisnic N, Negru D, Bostaca T, Galesanu MR
One case of sellar and suprasellar chordoma
Ursu HI, Hortopan D, Podia-Igna C, Vizireanu A, Harsan T, Dumitriu L, Alexandrescu D
Late onset Graves thyrotoxicosis in a patient with 18 years history of euthyroid Graves ophtalmopathy
Notes & Comments
Haulica I, Bild W, Boisteanu D
New challenges and perspectives in physiology. From the classical concept of homeostasis to physiome
Book Review
Gussi I
Clinical Gynecologic Endocrinology and Infertility