Romanian Academy

The Publishing House of the Romanian Academy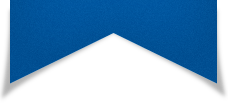 ACTA ENDOCRINOLOGICA (BUC)
The International Journal of Romanian Society of Endocrinology / Registered in 1938
in Web of Science Master Journal List
Acta Endocrinologica(Bucharest) is live in PubMed Central
Journal Impact Factor - click here.

Endocrine Care

Anghel L, Arsenescu Georgescu C

What is Hiding the Diabetes in the New Left Bundle Branch Block Patients?

Acta Endo (Buc) 2014 10(3): 425-434 doi: 10.4183/aeb.2014.425

Abstract

Background. Diabetes mellitus and new left bundle branch block (LBBB) increase the risk of adverse cardiac outcomes and are considered a coronary artery disease equivalent. Objective. The aim of our study was to determine whether the presence of new or presumably new left bundle branch block could be the first manifestation of coronary artery disease in diabetic patients. Design. We performed a crosssectional analysis which included 273 patients with new LBBB admitted between January 2011 and June 2013 in the Cardiovascular Diseases Institute Iasi. The median follow-up was 7 days (hospitalization period). Patients were divided into two groups according to their glycemic status: diabetic and non-diabetic patients. Results. Our study demonstrates that the presence of new LBBB in diabetic patients is unequivocally associated and could be the first manifestation of an extensive coronary artery disease. Diabetic patients had either one, two or three coronary artery diseases (48.09%) and were more likely to have a decreased ejection fraction (EF) < 50% (p <0.001), almost half of them having an EF <30 %. Conclusions. The association of diabetes mellitus with new LBBB is a high probability criterion for the diagnosis of coronary artery disease, even in asymptomatic patients.

Endocrine Care

Stancu C, Cîmpean AM, Gheorghiu ML, Galoiu S, Dumitrascu A, Hortopan D, Anghel RM, Ciubotaru V, Badiu C, Raica M, Coculescu M

The Efficacy of Early Postoperative Radiotherapy for Non-Functioning Pituitary Macro Adenomas, with Tumour Cells Expressing or not Expressing Pituitary Hormones

Acta Endo (Buc) 2014 10(4): 605-620 doi: 10.4183/aeb.2014.605

Abstract

for non-functioning pituitary macroadenomas (NFMAs) is still under debate. Aim. To appreciate the best timing for postoperative high voltage radiotherapy (hRT) in different type of NFMAs (classified using immunohistochemistry (IHC)). Subjects and Methods. Of 97 patients with a remnant (>1 cm) and IHC for anterior pituitary hormones, 41 patients (groups A & B) were submitted to hRT and followed up at least 5 years. RT was performed in 20/41 patients (Group A) within the first year after surgery, 21/41 patients (Group B) afterwards while in control group C, 56 patients were followed up without hRT. The progression of postoperative remnant was defined as a change of minimum of 25% of any diameter (transversal or vertical) by serial imaging studies. Results. The IHC of NFMAs revealed the following: 38 (39%) null cell, 29 (30%) gonadotropinomas, 12 (12%) silent plurihormonal, 11 (11%) silent corticotroph and 7 (7%) silent GH/PRL adenomas. Immunoreactive adenomas have relapse rate higher than null cell adenomas (ACTH> GH/ PRL> FSH/ LH> null cell) with a significant rate for silent ACTH 6/8 (75%). The null cell adenoma relapse rate was 6/23 (26%), p<0.009 in group without hRT. The relapse rate was significantly lower in group AB with hRT than in group without RT (p=0.025), at five years. Immediate hRT (applied within in first years) improved the control of the tumour growth in 90% (18/20) cases. In the group A, 10 % (2/20) patients relapsed than 24% (5/21) patients in group B and 39% (22/56) patients, Group C. Conclusion. An optimal time for radiotherapy is within the first year after the partial surgical removal of NFMAs, particularly if a large amount of residual tumour remains. Patients with silent corticotroph adenoma require special attention.

Case Report

Macovei L, Anghel L, Statescu C, Arsenescu Georgescu C

Complication with Vital Risk in Marfan Syndrome

Acta Endo (Buc) 2013 9(4): 623-630 doi: 10.4183/aeb.2013.623

Abstract

Background. Aortic dissection is a life-threatening disorder and up to 20% of patients die before receiving medical care. Marfan syndrome is noted in 5–9% of individuals who suffer from aortic dissection. Case presentation. We present the case of a 53 years old woman, with undiagnosed Marfan syndrome, addressed to our clinic complaining about thoracolumbar pain appeared 4 days ago, after a trauma. According to the revised Ghent criteria for the diagnostic of Marfan syndrome she had a positive family history and more than 7 points of systemic findings. She was also diagnosed with extensive aortic dissection and right pneumothorax. Because of the cachexia and important scoliosis, the operative and post operative risk was high and we decided a medical management. She remained haemodynamically stable, with a false lumen partially trombosed, and was discharged home after 23 days. Discussion. The particularity of our case represent the diagnostic of Marfan syndrome after the appearance of a vital risk vascular complication – aortic dissection, the emergency surgical intervention being limited by the clinical and prognostical particularities of these two comorbidities. Conclusion. Aortic dissection in Marfan syndrome represents a diagnostic and therapeutic challenge for interdisciplinary practitioner physicians.