Romanian Academy

The Publishing House of the Romanian Academy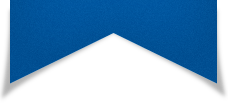 ACTA ENDOCRINOLOGICA (BUC)
The International Journal of Romanian Society of Endocrinology / Registered in 1938
in Web of Science Master Journal List
Acta Endocrinologica(Bucharest) is live in PubMed Central
Journal Impact Factor - click here.

Actualities in medicine

Dobrescu R, Badiu C

An Expanding Class in the Treatment of Thyroid Cancer: Tyrosine Kinase Inhibitors

Acta Endo (Buc) 2015 11(4): 536-539 doi: 10.4183/aeb.2015.536

Abstract

Thyroid cancer, the most frequent endocrine malignancy, is in most patients a treatable disease, with excellent outcome and cure rate. However, a few patients present with rapidly progressive metastatic differentiated thyroid cancer which loses the radioiodine uptake capacity. These rare cases are prone to a rapid evolution and poor prognosis. Medullary thyroid cancer is a neuroendocrine tumor occurring sporadically or as part of endocrine tumor syndromes, genetic tests being part of standard clinical evaluation. Current knowledge of tumor biology in thyroid cancer allowed development of a new class of drugs, thyrosine kinase inhibitors (TKI). Their use in clinical trials allowed the development of more specific drugs, increasingly effective and with less adverse reactions, interfering with multiple thyrosine kinase enzymes. Improvement of the progression free survival, decrease of tumor volume and tumor markers, as well as patients with stable disease on TKI are strong arguments for including patients in clinical trials. Currently, only four TKI are approved by FDA: sorafenib and lenvatinib for DTC; vandetanib and cabozantinib for MTC. In this paper we present this new class of drugs used in the treatment of aggressive thyroid cancer.

Images in Endocrinology

Badiu C, Dobrescu M, Ginghina C

When pericardiotomy becomes compulsory!

Acta Endo (Buc) 2010 6(4): 539-539 doi: 10.4183/aeb.2010.539

Images in Endocrinology

Dobrescu M, Verzea S, Badiu C

Infarct-like features induced by pheochromocytoma

Acta Endo (Buc) 2009 5(4): 543-543 doi: 10.4183/aeb.2009.543

Book Review

Badiu C

Evidence-Based Endocrinology 4th Edition

Acta Endo (Buc) 2019 15(4): 549-549 doi: 10.4183/aeb.2019.549

Images in Endocrinology

Danila OO, Hortopan D, Sucaliuc A, , Badiu C

Euthyroid Exophthalmia in a Patient with Chronic Rhinosinusitis

Acta Endo (Buc) 2018 14(4): 562-562 doi: 10.4183/aeb.2018.562

Book Review

Badiu C

The Pituitary – 5th Edition

Acta Endo (Buc) 2021 17(4): 565-565 doi: 10.4183/aeb.2021.565

Book Review

Badiu C

The Thyroid and its Diseases - A Comprehensive Guide for the Clinician 1st Edition

Acta Endo (Buc) 2018 14(4): 574-574 doi: 10.4183/aeb.2018.574

Book Review

Badiu CV

Goodman & Gilman's The Pharmacological Basis of Therapeutics

Acta Endo (Buc) 2011 7(4): 585-585 doi: 10.4183/aeb.2011.585

Endocrine Care

Mihalache L, Graur LI, Popescu DS, Boiculese L, Badiu C, Graur M

The prevalence of the metabolic syndrome and its components in a rural community

Acta Endo (Buc) 2012 8(4): 595-606 doi: 10.4183/aeb.2012.595

Abstract

Background. The literature contains several definitions of the metabolic syndrome, different from one another through the components included and the reference ranges considered normal. The aim of this study is to evaluate the prevalence of the metabolic syndrome and its components in a rural community from the North-East region of Romania. Methods. The study included 3248 persons from the rural environment. The data recorded regarded gender, age, anthropometric parameters (weight, waist circumference, body mass index), arterial blood pressure, and laboratory findings. The defining criteria for the metabolic syndrome used were IDF 2005 in comparison with the criteria NCEP-ATP III. Results. Over half of the studied population presents excess body weight, the prevalence of obesity (Body Mass Index - BMI≥30kg/m2) being 17.5% with a proportional relationship between age and BMI value (p<0.001), as well as between age and waist circumference value (p<0.001). The prevalence of the metabolic syndrome according to IDF criteria is 16.3% and 14.2% according to NCEP-ATP III criteria. Irrespective of the BMI value, there is an individual increase in the number of cardiovascular risk factors parallel to the increase of the WC. Conclusions. The metabolic syndrome is frequently encountered in the clinical practice and the use of the IDF definition criteria allows a wider identification of the patients with high cardiometabolic risk. This is the group of people that need to be targeted by the diagnostic and treatment of important cardiometabolic pathology.

Endocrine Care

Stancu C, Cîmpean AM, Gheorghiu ML, Galoiu S, Dumitrascu A, Hortopan D, Anghel RM, Ciubotaru V, Badiu C, Raica M, Coculescu M

The Efficacy of Early Postoperative Radiotherapy for Non-Functioning Pituitary Macro Adenomas, with Tumour Cells Expressing or not Expressing Pituitary Hormones

Acta Endo (Buc) 2014 10(4): 605-620 doi: 10.4183/aeb.2014.605

Abstract

for non-functioning pituitary macroadenomas (NFMAs) is still under debate. Aim. To appreciate the best timing for postoperative high voltage radiotherapy (hRT) in different type of NFMAs (classified using immunohistochemistry (IHC)). Subjects and Methods. Of 97 patients with a remnant (>1 cm) and IHC for anterior pituitary hormones, 41 patients (groups A & B) were submitted to hRT and followed up at least 5 years. RT was performed in 20/41 patients (Group A) within the first year after surgery, 21/41 patients (Group B) afterwards while in control group C, 56 patients were followed up without hRT. The progression of postoperative remnant was defined as a change of minimum of 25% of any diameter (transversal or vertical) by serial imaging studies. Results. The IHC of NFMAs revealed the following: 38 (39%) null cell, 29 (30%) gonadotropinomas, 12 (12%) silent plurihormonal, 11 (11%) silent corticotroph and 7 (7%) silent GH/PRL adenomas. Immunoreactive adenomas have relapse rate higher than null cell adenomas (ACTH> GH/ PRL> FSH/ LH> null cell) with a significant rate for silent ACTH 6/8 (75%). The null cell adenoma relapse rate was 6/23 (26%), p<0.009 in group without hRT. The relapse rate was significantly lower in group AB with hRT than in group without RT (p=0.025), at five years. Immediate hRT (applied within in first years) improved the control of the tumour growth in 90% (18/20) cases. In the group A, 10 % (2/20) patients relapsed than 24% (5/21) patients in group B and 39% (22/56) patients, Group C. Conclusion. An optimal time for radiotherapy is within the first year after the partial surgical removal of NFMAs, particularly if a large amount of residual tumour remains. Patients with silent corticotroph adenoma require special attention.