Romanian Academy

The Publishing House of the Romanian Academy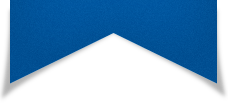 ACTA ENDOCRINOLOGICA (BUC)
The International Journal of Romanian Society of Endocrinology / Registered in 1938
in Web of Science Master Journal List
Acta Endocrinologica(Bucharest) is live in PubMed Central
Journal Impact Factor - click here.

Endocrine Care

Banariu GM, Tica I, Rus M, Stanca I, Onuc S, Neagoe G, Tica VI

The Relationship between Depression, Anxiety Disorder and Low Self-Esteem in Regard to Glycemic Variability in Diabetic Patients

Acta Endo (Buc) 2021 17(4): 486-492 doi: 10.4183/aeb.2021.486

Abstract

Objective. We analyzed the possible correlation between glycemic variability and psychological disorders such as depression, anxiety disorder, and low self-esteem, in diabetic patients. These correlations are relevant, as they consume a large number of resources. Their better understanding can increase the effectiveness of incident reduction techniques and could provide better management and cost reduction of care. Methods. We compared the relationships between the glycemic variability (for a period of 10 days prior to completing the depression questionnaire) and the results of two standardized questionnaires: Hamilton anxiety scale - HRSA (group 1: 500 patients), Rosenberg self-esteem test (group 2: 490 patients) and Beck depression inventory (both groups). Results. A statistically significant correlation was identified between the glycemic oscillation and depression as well as both anxiety and low self-esteem. The present data justify further research. Our results could be developed into a preliminary intervention protocol, using the daily glycemic values measurements, collected by patients. In conclusion, psychometric tests could be an important instrument in the management of diabetic patients.