Romanian Academy

The Publishing House of the Romanian Academy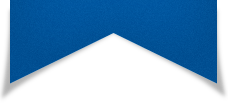 ACTA ENDOCRINOLOGICA (BUC)
The International Journal of Romanian Society of Endocrinology / Registered in 1938
in Web of Science Master Journal List
Acta Endocrinologica(Bucharest) is live in PubMed Central
Journal Impact Factor - click here.

Case Report

Capatina C, Baculescu N, Trifanescu R, Stancu C, Badiu C, Ciubotaru V, Coculescu M

Hyperglycemic hyperosmolar state after transsfenoidal surgery for pituitary adenoma

Acta Endo (Buc) 2006 2(1): 79-89 doi: 10.4183/aeb.2006.79

Abstract

Hyperosmolar hyperglycemic non-ketotic state is a life-threatening emergency manifested by a marked elevation of blood glucose, hyperosmolarity, and little or no ketosis. It most frequently develops in middle-aged or elderly patients, often in the setting of previously mild type 2 diabetes and in the presence of one of the established risk factors (e.g. infection, cerebrovascular accident, myocardial infarction). We present the case of a 48 years old woman with no past history of diabetes who developed hyperosmolar hyperglycemic nonketotic state after transsphenoidal surgery for a large macroprolactinoma. Despite having symptoms (secondary amenorrhoea and galactorrhoea) for many years the patient only had inconsistent medical follow-up and eventually she developed optic chiasm syndrome. She was referred for pituitary surgery performed by transsphenoidal route. After surgery there was marked improvement of the visual signs but few days after intervention the patient presented with polydipsia, polyuria and paresthesiae. Based on laboratory tests that showed a markedly elevated blood glucose level (1088 mg/dl), hyperosmolarity, no acidosis therefore, a diagnosis of hyperglycemic hyperosmolar state was made. With rehydration and insulinotherapy she recovered and the evolution was favourable over weeks with discontinuation of insulin administration. The patient still had high prolactin level after surgery (3060.3 ng/dl) so we also initiated dopamine agonist bromocriptine treatment. In addition to the well known effects of dopamine agonist upon prolactinoma it also has beneficial effects on glycemic control in diabetics (it reduces insulin resistance, both fasting and postprandial plasma glucose levels and HbA1c levels). We discuss the possible explanations of the syndrome and the effects of bromocriptine treatment.

Endocrine Care

Niculescu DA, Botusan I, Rasanu C, Radian S, Filip O, Coculescu M

Central sleep apnea in acromegaly versus obesity

Acta Endo (Buc) 2005 1(1): 79-88 doi: 10.4183/aeb.2005.79

Abstract References

INTRODUCTION: Sleep apnea syndrome is a common manifestation of acromegaly. Although the obstructive type of apnea was thought to be predominant there are some reports suggesting that central apneic episodes show a high rate and are related to abnormalities of central respiratory control.\r\nAIM: The present study determines the presence and severity of central sleep apnea syndrome in patients with acromegaly compared with obese subjects.\r\nMATERIALS AND METHODS: 35 consecutive acromegalic patients (min GH (growth hormone) during oral glucose tolerance test (OGTT) 6.6 ng/ml) and 19 obese subjects (BMI=44 kg/m2) were polisomnographically recorded between 10 p.m and 6 a.m. Sleep and respiratory disturbances were manually staged according to standard criteria.\r\nRESULTS: The prevalence of sleep apnea syndrome in acromegaly group was 45.7% (16 out of 35 patients). The median of minimum GH level during OGTT was 8.3 ng/ml in apnea group and 5.16 ng/ml in nonapneic group (p>0.05). In acromegaly group with severe sleep apnea syndrome central apnea rate was greater than 10% in 6 out of 7 subjects with REM sleep and in 7 out of 10 with NREM sleep whereas in obesity group this percent was present in 6 out of 18 (REM sleep), respectively 7 out of 19 (NREM sleep).\r\nCONCLUSIONS: The study confirms the high prevalence of sleep apnea in acromegaly. GH serum level is not an indicator for the presence and severity of sleep apnea. Although the total time of central apnea per hour of sleep did not differ between the two groups, the percent (rate) of central apnea was significantly greater in acromegaly group.

Editorial

Coculescu M

Vassopressin in intensive care unit

Acta Endo (Buc) 2009 5(1): 93-98 doi: 10.4183/aeb.2009.93

Case Report

Baciu I, Radian S.,Capatina C., Botusan I., Aflorei D, Stancu C., Dumitrascu A., Ciubotaru V., Coculescu M

The p.R16H (C.47G>A) AIP gene variant in a case with invasive non-functioning pituitary macroadenoma and Screening of a Control Cohort

Acta Endo (Buc) 2013 9(1): 97-108 doi: 10.4183/aeb.2013.97

Abstract

Background: Germline aryl hydrocarbon receptor-interacting protein (AIP) mutations are found in familial isolated pituitary adenoma syndrome (FIPA) families and in a small number of sporadic pituitary adenoma (PA) patients. Although the tumorigenic mechanisms of AIP mutations are unclear, truncating mutations are considered pathogenic, but missense mutations are difficult to evaluate. p.R16H (c.47G>A) is a controversial AIP variant of unknown significance. Aim: To describe a new PA case associated with AIP p.R16H. Patients and methods: One AIP p.R16H non-functioning pituitary adenoma (NFPA) case identified by mutation sequencing screening of sporadic PA patients; 108 controls were screened for p.R16H. Results: The 38 yrs. old male NFPA patient had no family history of PA and harboured a heterozygous p.R16H variant. The proband and two brothers presented severe intellectual disability. Severe visual impairment was the initial symptom and clinical, biochemical and imaging examination demonstrated a large NFPA invading the right cavernous sinus. After transsphenoidal debulking, the remaining tumor continued growth. One of proband's sisters was negative for p.R16H. Among controls, we identified one heterozygous p.R16H carrier, presenting a thyroid follicular neoplasm. Loss of heterozygosity analysis of the pituitary and thyroid tumors was not performed. Conclusions: We report two new occurrences of AIP p.R16H, associated with a NFPA and with a thyroid tumor. The NFPA patient was young and presented an invasive macroadenoma, features typical of AIP-mutated patients. Because the association between p.R16H and PAs has not been conclusively established, further research of p.R16H is warranted, in view of its implications for AIP genetic testing.

Editorial

Coculescu M, Mihai R

Modern Training in Endocrinology in Europe: UEMS and ESE-ECAS

Acta Endo (Buc) 2014 10(1): 97-101 doi: 10.4183/aeb.2014.97

Case Report

Badiu C, Capatana C, Cristofor D, Mircescu G, Coculescu M

Apparent mineralocorticoid excess in a case of lung paraneoplastic Cushing syndrome

Acta Endo (Buc) 2005 1(1): 97-107 doi: 10.4183/aeb.2005.97

Abstract References

Severe hypokalemia is a life threatening event, which triggers a number of therapeutic and diagnostic attitudes. In this paper we present a case of 63 years old man, who presented with progressive lassitude, edema, weight loss. The mild hypertension and hyperglycaemia were treated with spironolactone and diet. Initial evaluation showed severe hypokalemia (1.7 mmol/l), hepatomegalia, hyperplasic/nodular adrenal masses; in addition, he has developed a right middle lobe pneumonia which improved with antibiotics. Referred for the suspicion of hyperaldosteronism, aldosterone values were normal (9.3-9.5 ?g/dl), but ACTH was high (725 pg/ml) and did not suppress (710.8 pg/ml) to high dose DXM, as well as cortisol: basal values 27.78 ug/dl, high dose DXM 35.06 ug/dl, showing an ACTH dependent Cushing syndrome despite lack of suggestive clinical signs. Tumor markers suggested a neuroendocrine neoplasia: carcinoembryonic antigen=101 ng/ml (normal values=0.52-6.3 ng/ml), CA 19-9= 155 ng/ml (N < 33 ng/ml). Further radiological evaluation showed a 3 cm right lobe lung tumour. Despite high potassium supplements and spironolactone, the hypokalemia remained around 3.2 mmol/l, characteristic for an apparent mineralocorticoid excess. Because of aggressive evolution of the lung tumour, he died three months after the initial admission into the hospital. Pathology report showed a lung carcinoma. ACTH immunostaining of the lung tumour was positive and revealed a paraneoplastic secretion.

Images in Endocrinology

Gheorghiu ML, Niculescu D, Iacob M, Coculescu M

Hands as in acromegaly

Acta Endo (Buc) 2008 4(1): 107-107 doi: 10.4183/aeb.2008.107

Case Report

Fica SV, Popescu L, Ciprut T, Ardeleanu C, Terzea D, Trifanescu R, Coculescu M

Beneficial effects of gonadotropin releasing hormone analogs in pulmonary lymphangioleiomyomatosis

Acta Endo (Buc) 2005 1(1): 109-119 doi: 10.4183/aeb.2005.109

Abstract References

OBJECTIVE: To report an unusual cause of respiratory failure in a 33-year old Caucasian woman, diagnosed at 26 years with pulmonary lymphangioleiomyomatosis (LAM) and treated with gonadoliberin analogs (aGnRH) four years.\r\nMETHODS: The respiratory failure was diagnosed on functional tests (spirometry, oxymetry, diffusing capacity of carbon monoxide). High resolution chest computed tomographic (HRCT) scan and open lung biopsy with specific immunohistochemistry certified the diagnosis.\r\nRESULTS: The diagnosis of pulmonary LAM was established after one year on chest HRCT and lung biopsy which revealed the proliferation of smooth muscle of pulmonary vessels, positive for actin, desmin, vimentin, estrogen- and progesterone- receptors. Spirometry revealed mixed obstructive and restrictive dysfunction. A correlation between worsening of dyspnea and estradiol peaks occurred during three gestation periods. Despite a short treatment with medroxyprogesterone 10 mg/day and tamoxifen (20 mg/day), the patient?s symptoms and pulmonary function tests worsened. aGnRH treatment improved both symptoms and pulmonary function tests during the first year and was associated with a slow decline in pulmonary function tests and stabilization of the cystic lesions during the following 3 years. The patient did not develop LAM-complications such as: pneumothorax, chylothorax, or hemoptysis.\r\nCONCLUSION: Treatment with aGnRH is effective in slowing the evolution of pulmonary LAM.

Obituary

Coculescu M

Obituary: Colin Ingram

Acta Endo (Buc) 2014 10(1): 118-120 doi: 10.4183/aeb.2014.118

General Endocrinology

Radian S, Bensaada M, Lautier C, Moles JP, Grigorescu F, Gussi I, Badiu C, Nastasia S, Hudita D, Leonte L, Marinescu B, Coculescu M

Molecular genetics strategies to identify vasotocin coding sequences in humans: family-specific approach using genomic DNA and fetal tissues mRNAs

Acta Endo (Buc) 2005 1(2): 131-144 doi: 10.4183/aeb.2005.131

Abstract References

Vertebrate nonapeptide neurohormones constitute an evolutionarily conserved family, involved in vital functions, such as hydro-osmotic balance regulation, reproduction and social behaviour. Two human members of this family are known, vasopressin (AVP) and oxytocin (OXT), with their highly homologous genes closely located on Chr 20p13. Presence of vasotocin (AVT) in man has been suggested, but remains controversial, and genetic evidence is lacking. AVT activity could be explained by the presence of a third distinct gene for AVT or an RNA-processing mechanism involving products of AVP and/or OXT genes. To test the first hypothesis, we developed bioinformatics and experimental approaches using genomic DNA and fetal tissues mRNAs. Family-specific primers for AVT and neurophysin were designed based on CODEHOP strategy and used in our experiments. Results of bioinformatics and genomic DNA experiments (family-specific and Alu step-out PCR) suggest there is no evidence for an AVT gene in the genome. RNA-based techniques 3?-RACE and Family-Specific Domain Restriction Fragment RTPCR provided evidence for new transcript species that could code for AVT. Further experiments will be needed to characterize them. We discuss potential mechanisms of AVT mRNA generation based on AVP and OXT mRNAs, by alternative splicing, heterologous transsplicing or RNA-editing. While all methods we developed proved feasible, current results suggest there is no AVT gene in the genome, but specific mRNAs could be present in fetal tissues. Their full characterization may potentially allow identification of vasotocin mRNA and shed light on a subject of fundamental scientific interest.