Romanian Academy

The Publishing House of the Romanian Academy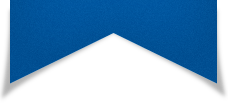 ACTA ENDOCRINOLOGICA (BUC)
The International Journal of Romanian Society of Endocrinology / Registered in 1938
in Web of Science Master Journal List
Acta Endocrinologica(Bucharest) is live in PubMed Central
Journal Impact Factor - click here.

Endocrine Care

Dong Q, Liu X, Wang F, Xu Y, Liang C, Du W, Gao G

Dynamic Changes of TRAb and TPOAb after Radioiodine Therapy in Graves' Disease

Acta Endo (Buc) 2017 13(1): 72-76 doi: 10.4183/aeb.2017.72

Abstract

Context. To analyze the dynamic changes of serum thyrotrophin receptor antibody (TRAb) and thyroid peroxidase antibody (TPOAb) in Graves' disease (GD) patients before and after radioactive iodine (RAI) treatment and to investigate if TRAb and TPOAb play a role in the occurrence of early hypothyroidism after 131I therapy for Graves' hyperthyroidism. Subjects and Methods. A total of 240 patients newly diagnosed with GD were selected to study. A clinical and laboratory assessment was performed before and at 3, 6, and 12 months after 131I therapy. Chemiluminescent immunoassays were used to detect serum free triiodothyronine (FT3), free thyroxine (FT4), sensitive thyroid-stimulating hormone (TSH) and TPOAb concentration. Radio-receptor assay was used to measure serum TRAb concentration. According to the early onset of hypothyroidism in a year after RAI therapy, patients were divided into early hypothyroidism group (group A) and non-early hypothyroidism group (group B). Results. In both groups, serum TRAb and TPOAb increased at 3 months, reached the highest level at 6 months and returned to the baseline at 12 months after RAI therapy. TRAb showed a significant difference between the two groups at 6 months (P<0.01). Serum TPOAb in group A was higher than that in group B before and at 3, 6, 12 months after RAI therapy (P<0.05). Conclusions. Serum TRAb and TPOAb are closely related to the occurrence of the early hypothyroidism, and play an important role in judging prognosis after 131I treatment in Graves' disease.

Notes & Comments

Gao M, Chao L, Wang H, Peng R, Xiao X, Wang G, Gao Y, Wang G, Sun C

Correlation between Subclinical Hypothyroidism and Dyslipidemia in Women in Northeast China

Acta Endo (Buc) 2021 17(2): 282-285 doi: 10.4183/aeb.2021.282

Abstract

Context. It is well known that thyroid hormones are important, being involved in affects the metabolism of carbohydrate, protein, lipids. The relationship between thyroid hormones and lipid metabolism is the focus of recent research. Objective. To investigate the relationship between subclinical hypothyroidism and lipid metabolism in women. Design. We conducted an epidemiological survey of thyroid diseases among women in Northeast China from September 2014 to December 2014. Subjects and Methods. A total of 1397 women underwent physical examinations and laboratory tests for thyroid function and lipid metabolism. Results. We found that the detection rate of subclinical hypothyroidism was 13.03%. Patients with subclinical hypothyroidism showed significantly higher levels of triglyceride (1.69±1.9 vs. 1.45±1.4) and the risk of hyper triglyceridemia in women with thyroid stimulating hormone (TSH) levels ≥10mIU/L was 4.96-fold higher compared with that in the normal population (P<0.01). Conclusion. Disorders of lipid metabolism in women with subclinical hypothyroidism show a direct correlation with the level of TSH, and the risk of hyper triglyceridemia is significantly increased when the level of TSH ≥10mIU/L.

Images in Endocrinology

Du X, Cao D, Yan F, Gao Y, Chang H, Wei B

Clinicopathological Characteristics of Mucinous Variant of Anaplastic Thyroid Carcinoma

Acta Endo (Buc) 2020 16(3): 377-378 doi: 10.4183/aeb.2020.377

Notes & Comments

Jie FY, Zafar MI, Xu L, Shafqat RA, Gao F

Sensitivity of Four Simple Methods to Screen Chinese Patients for Diabetic Peripheral Neuropathy

Acta Endo (Buc) 2018 14(3): 410-415 doi: 10.4183/aeb.2018.410

Abstract

Context. Diabetic peripheral neuropathy (DPN) is a common complication associated with long-term type 2 diabetes mellitus, although early diagnosis can improve prognosis. Objective. Our objective was to develop a simple protocol for early diagnosis of DPN in Chinese type 2 diabetic patients. Subjects and Methods. A total of 209 type 2 diabetic patients were included; these patients were categorized as symptomatic and asymptomatic group based on their symptoms. Clinical data of these patients were recorded and they were screened for DPN by vibration perception threshold test (VPT), 10-G nylon monofilament test, temperature identification, and the tendon reflex test. Results. The total combined rate of patients who were tested positive for DPN with all four screening methods was 68.7%. Patients tested positive for DPN were significantly older and had a longer disease duration than those who were tested negative (p<0.01); however, glycated hemoglobin levels, presence of hypertension, and gender did not differ significantly between them (p>0.05). Among screening methods, the highest positive rate observed among patients screened with the VPT test was 63.64% as compared to other tests. The total positive rate for temperature discrimination, 10-G monofilament and tendon reflex test were 26.79%, 11.96 % and 17.22 % respectively. In asymptomatic group VPT showed the highest positive rate for DPN (48.41%). Conclusions. The combination of four simple methods can improve the detection rate of DPN and identify subclinical cases. Abnormal vibration perception was the most common feature of DPN and it was associated with both disease duration and the age of the patient.

Editorial

Gao F

Variation Tendency of Coagulation Parameters in Different Hypothyroidism Stages

Acta Endo (Buc) 2016 12(4): 450-454 doi: 10.4183/aeb.2016.450

Abstract

The hemostatic balance is a complex system where the delicate equilibrium is regulated by several factors including hormones. Hypothyroidism, as a common disease in the general population, affects both the coagulation and fibrinolytic systems. However, the reliable clinical evidence is so far lacking and published data remain conflicting. According to the severity of the disease, we divided all study subjects into four groups: 50 controls, 47 patients displaying subclinical hypothyroidism, 41 patients displaying moderate hypothyroidism (TSH≤50 mU/L), and 53 patients displaying severe hypothyroidism (TSH>50 mU/L). We investigated various coagulation parameters including: activated partial thromboplastin time (APTT), prothrombin time (PT), thrombin time (TT), fibrinogen (FIB) and international normalized ratio(INR). Compared with control subjects, patients with subclinical hypothyroidism displayed hypercoagulability, as reflected by shorter APTT levels and increased FIB levels. The patients with moderate hypothyroidism had only increased TT levels without any significant variation in the other studied parameters, which suggested neither obvious bleeding tendency nor clotting tendency. The patients with severe hypothyroidism displayed a bleeding tendency, as reflected by higher APTT, PT, TT, INR levels and decreased FIB levels. The patients with different hypothyroidism stages display various abnormalities of coagulation.

Endocrine Care

Gao Q, Sun W, Sun Y

Relationship Between Free Testosterone and Inflammatory Cytokines in Old Men with Acute Coronary Syndrome

Acta Endo (Buc) 2011 7(4): 503-512 doi: 10.4183/aeb.2011.503

Abstract

As men are aging, their testosterone levels decline, while the morbidity of atherosclerosis (AS) rises in accordance\r\nwith their age. Recent studies indicate that inflammation contributes to atherosclerosis. Whether hypogonadism in old men is associated with inflammation deserves to be\r\ninvestigated.\r\nBackground. To examine the relationship between free testosterone (FT) and inflammatory cytokines such as\r\npregnancy-associated plasma protein A (PAPP-A), interleukin-6 (IL-6), vascular cell adhesion molecule-1 (VCAM-1), intracellular adhesion factor-1 (ICAM-1) in old men with\r\nacute coronary syndrome (ACS).\r\nMethods. Serum was collected from 107 men aged 60-86 years. Among them, 52 were patients with ACS. The relationships\r\nbetween FT and PAPP-A, IL-6, VCAM-1 and ICAM-1 were examined respectively.\r\nResults. Levels of weight, body mass index, total cholesterol, low density lipoprotein cholesterol, triglyceride, PAPPA, IL-6, VCAM-1 and ICAM-1 of old male\r\nACS patients were higher than those of controls; FT and high density lipoprotein cholesterol levels were lower than those of controls. FT level was inversely associated with PAPP-A, IL-6, VCAM-1 and ICAM-1.\r\nConclusions. FT level is inversely associated with inflammatory cytokines such as PAPP-A, IL-6, VCAM-1 and\r\nICAM-1 in old men with ACS. This might imply that low testosterone is associated with inflammation in old men with ACS.