Romanian Academy

The Publishing House of the Romanian Academy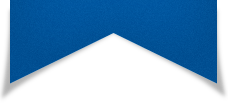 ACTA ENDOCRINOLOGICA (BUC)
The International Journal of Romanian Society of Endocrinology / Registered in 1938
in Web of Science Master Journal List
Acta Endocrinologica(Bucharest) is live in PubMed Central
Journal Impact Factor - click here.

General Endocrinology

Purice M, Gheorghiu ML, Caragheorgheopol A, Tanasescu R

Comparison between immunometric methods for the determination of FSH, LH, TSH and PRL hormones in CSF

Acta Endo (Buc) 2006 2(2): 151-161 doi: 10.4183/aeb.2006.151

Abstract

Introduction: The necessity to determine the levels of pituitary hormones in the cerebrospinal fluid is motivated both by difficulties in the diagnosis of different neuroendocrine disorders, as well as by research purposes such as understanding the transport mechanisms of hormones through the blood brain barrier.\r\nObjective: The aim of this study was to compare the results obtained with different immunometric methods for some pituitary hormones in the serum and CSF in patients with neuroendocrine tumors.\r\nMaterials and methods: The levels of LH, FSH, PRL and TSH were determined simultaneously in the serum and CSF with 3 different immunometric methods using commercial kits: IRMA, FIA and Chemiluminescence for 36 patients. The validation of IRMA method on CSF samples was performed using the dilution test.\r\nResults: The dilution test - as one of validation criteria of an immunoassay - proved that the results obtained in the CSF using the commercially available kits were correct. This enables the use of this sensitive method to accurately demonstrate abnormal levels of pituitary hormones beyond the blood-brain barrier. The correlation between IRMA and FIA: Hormonal concentrations values obtained by IRMA correlate well with those measured by FIA for serum with no significant differences of the mean concentration value for FSH (r=0.93, p: NS) and LH (r=0.99, p: NS), but with a significant difference for PRL (r=0.88, p=0.002). In CSF, mean concentrations values correlate well and we found no differences for TSH (r =0.97, p: NS) and LH (r = 0.94, p: NS), but significant differences for PRL (r= 0.98, p=0.001) and FSH (r=0.98, p=0.001). Statistically significant differences were also found for the CSF/serum ratio for PRL (p=0.08), FSH (p=0.001) and LH (p=0.001). The ratios CSF/serum are significantly higher with IRMA method than with FIA for all the hormones. Except for one patient for all the others we found the ratio CSF/serum less than 1 showing that the pathologic significance of this parameter is not modified due to the type of immunometric assay. A statistically significant difference (p<0.001) was found for mean FSH concentration in CSF with FIA and Chemiluminescent assays .\r\nConclusions: Any immunometric method currently used for the determination of hormones in the serum or plasma has to be validated accordingly in order to be used on CSF. For obtaining results that can be interpreted and compared it is preferred that the same immunometric method is used on both serum and CSF, inside one group of patients. The presence of a control group for the results determined with that method is strongly recommended.

Book Review

Gheorghiu ML

The Adrenal (In Romanian)

Acta Endo (Buc) 2014 10(1): 159-160 doi: 10.4183/aeb.2014.159

Endocrine Care

Ursu HI, Toader OD, Podia - Igna C, Delia CE, Firta AR, Tupea CC, Tudor LM, Gheorghiu ML, Suciu N

Iodine Status in Pregnant Women after a Decade of Universal Salt Iodization in Romania

Acta Endo (Buc) 2016 12(2): 161-167 doi: 10.4183/aeb.2016.161

Abstract

Objective. To assess iodine status (median urinary iodine concentration) in 118 pregnant women during the third trimester from endemic or non-endemic areas, a decade after implementation of Universal Salt Iodization in Romania. Subjects and methods. One hundred and eighteen pregnant women in the third trimester were included in the study group (age range: 16 – 46 years, mean age: 28.78 years). Median urinary iodine concentration (UIC) and body mass index (BMI) were evaluated. Data regarding region of provenance, smoking habits during pregnancy, education level, iodized salt intake, bread intake, iodine supplements, comorbidities (iron deficiency anemia) and birth weight were assessed. Morning urine was collected to measure median UIC. The study was approved by the Local Ethics Committee. Results. Median UIC in the study group was 206 mcg/L, reflecting iodine sufficiency during pregnancy. There is a statistically significant difference between pregnant women with and without iodine supplements from rural areas (281.5 versus 196.1 mcg/L, respectively, p=0.023). In the subgroup without iodine supplementation, there was a significant difference between overweight and obese subjects vs. normal weight subjects (232.5 versus 194 mcg/L, p=0.012). Only in the subgroup with a daily intake of less than 5 slices of bread (usually containing iodized salt) we found significant differences between those with and without iodine supplements (245.2 versus 128.3 mcg/L). Iron deficiency anemia was found in 29.66% and 19.49% were current smokers during pregnancy. Conclusions. Median UIC in the study group was 206 mcg/L, reflecting iodine sufficiency during pregnancy. The difference between the subgroup with iodine supplements and the subgroup without iodine supplements was not statistically significant, probably due to the excessive consumption of bread and other bakery products which is traditional in Romania.

Perspectives

Gheorghiu ML

Individual European Recognition of Quality in Endocrinology, Diabetology, Metabolism

Acta Endo (Buc) 2012 8(2): 175-176 doi: 10.4183/aeb.2012.175

Case Report

Gheorghiu ML, Niculescu D, Dumitrascu A, Coculescu M

Pituitary stone in long-standing acromegaly with spontaneous remission

Acta Endo (Buc) 2008 4(2): 203-210 doi: 10.4183/aeb.2008.203

Abstract

A 51 years old woman, diagnosed 23 years ago with acromegaly and non-insulin dependent diabetes mellitus, who denied radical treatment and took bromocriptine 2.5 - 7.5 mg/day sporadically and oral antidiabetic drugs, presented with chronic headaches, acromegalic features, bilateral temporal hemianopia, hypertension, hyperglycemia. Her pituitary function was normal (random serum growth hormone 2.5 - 2.8 ng/mL). The skull X-ray showed an enlarged sella turcica, with blurred multiple contour and an &#8222;egg-shell&#8221; calcification boarding the interior sellar floor. Cranial CT scan revealed a 1.7/0.7 cm intrasellar macrocalcification with a low-density core, lying on most of the sellar floor. In addition there were partial empty sella, asymmetrical optic chiasm, multiple cerebral,\r\nvascular and pineal microcalcifications, but no visible pituitary or tumor mass. Apoplexy within a previous large pituitary growth hormone-secreting tumor, followed by resorption and peripheral calcification, may have produced this rare case of pituitary stone associated with remission of acromegaly and sequelar visual field defect.

Endocrine Care

Nanu M, Ardeleanu IS, Brezan F, Nanu I, Apostol A, Moldovanu F, Lazarescu H, Gheorghiu ML, Kozma A

Neonatal Screening for Congenital Hypothyroidism in Romania: Data From Medilog Medical Information Registry

Acta Endo (Buc) 2019 15(2): 209-214 doi: 10.4183/aeb.2019.209

Abstract

Objective. Congenital hypothyroidism (CH) is one of the common preventable causes of intellectual disability in neonates, by early detection through neonatal screening. We present the 8-year experience of the National Institute for Mother and Child Health (INSMC) in using MEDILOG national registry for the neonatal screening of CH. Methods. Neonatal screening for CH, done by TSH measurement in dried blood spot, is organized in 5 regional centers, each with a reference laboratory. Results. In 2018 80% of all the newborns, from 80% of the maternity hospitals, were registered in MEDILOG. After re-testing of TSH and T4/FT4 from venous blood in positive cases, the incidence of confirmed CH in 2018 was 1/3576 - 1/ 4746. In INSMC center (which includes 26 counties and Bucharest, out of 41 counties), in 2018 the incidence of positive CH cases at screening was 1/2094 (TSH cut-off ≥17 mIU/L) and of confirmed CH cases 1/3576 newborns. For positive screening cases, the median duration from birth to the INSMC laboratory result was 19 days: median of 9 days between screening and laboratory registration and 6 days between registration and test result. Conclusion. MEDILOG registry is a practical instrument for monitoring the steps of neonatal CH screening, the incidence of CH, the evolution of the diagnosed cases, for evaluation of iodine deficiency (by neonatal TSH), and also for research, with the aim of improving early disease detection and treatment.

Book Review

Gheorghiu ML

Disorders of Statural and Weight Growth

Acta Endo (Buc) 2008 4(2): 234-234 doi: 10.4183/aeb.2008.234

Case Report

Varlas VN, Angelescu G, Rhazi Y, Nasui BA, Pop AL, Gheorghiu ML

Challenges of an Ovarian Neuroendocrine Metastasis of Advanced Smallcell Lung Carcinoma – Literature Review and Case Report

Acta Endo (Buc) 2021 17(2): 251-258 doi: 10.4183/aeb.2021.251

Abstract

Metastatic tumors account for 5-10% of all ovarian malignancies. They are usually bilateral tumors with a multinodular surface and extensive extra ovarian spread. Lung cancer is a rare source (0.3% of metastatic ovarian tumors). Among synchronous primary cancers, ovarian cancer is most frequently associated with endometrial cancer. The differential diagnosis between a primary ovarian carcinoma, synchronous primary cancers, and metastatic ovarian carcinoma is very important, as the treatment and prognosis are markedly different. We report the case of a 25-year-old woman who had been diagnosed and treated for stage IIIB small cell lung carcinoma (SCLC). Imaging undertaken for abdominal pain revealed a unilateral 8.5 cm ovarian tumor for which adnexectomy was performed. Histology and immunohistochemistry led to the diagnosis of ovarian metastasis from SCLC, a high-grade neuroendocrine lung tumor. This patient's particular features, all infrequent in a metastatic tumor, are the lesion's unilaterality (atypical for ovarian metastases in other cancers, but often observed in SCLC), the smooth ovarian surface with intact capsule, and the absence of intra-abdominal dissemination. The patient developed liver and vertebral metastases. This report focuses on the differential diagnosis between primary and metastatic ovarian neoplasms. We performed an extensive search of the literature on SCLC and ovarian metastases. Immunohistochemistry is essential for diagnosis when imaging and the pathological evaluation of the ovarian tumor cannot make the differential diagnosis.

Actualities in medicine

Gheorghisan-Galateanu AA, Gheorghiu ML

Hormonal Therapy in Women of Reproductive Age with Endometriosis: an Update

Acta Endo (Buc) 2019 15(2): 276-281 doi: 10.4183/aeb.2019.276

Abstract

Medical therapy of endometriosis is under continuous reevaluation. Hereby we updated the drugs currently available or under investigation for the hormonal treatment of endometriosis.

Endocrine Care

Gheorghiu ML, Gussi I, Lutescu I, Galoiu S, Hortopan D, Caragheorgheopol A, Coculescu M

Mantaining physiological levels of serum prolactin in prolactinomas treated with dopamine agonists throughout pregnancy prevents tumor growth

Acta Endo (Buc) 2005 1(3): 281-298 doi: 10.4183/aeb.2005.281

Abstract References

Introduction: Prolactinomas may grow during pregnancy. Dopamine agonists (DA) prevent tumor growth, but usually suppress prolactin (PRL) both in mother and fetus. Possible long-term consequences on fetal development remain unknown.\r\nAim: to assess whether DA treatment throughout pregnancy in a dosage able to maintain physiological gestational serum levels of prolactin (PRL) still prevents prolactinoma growth.\r\nPatients and methods: We evaluated 68 pregnancies in 49 women with prolactinoma (PRM) and 46 pregnancies in healthy women as controls. Thirty-three pregnancies were recorded in 27 women treated throughout pregnancy with bromocriptine (BRC) (n = 25) or cabergoline (CAB) (n = 2) divided in 2 groups: group A (22 pregnancies in 18 patients) had suppressed serum PRL (below the 5th percentile of the control group Z during the last trimester); group B (11 pregnancies in 10 patients) had physiological serum PRL levels. Other 26 pregnancies in 21 patients were incompletely evaluated and included only in the pregnancy outcome and cure rate analysis. Treated patients were compared with the control group Y 8 women with PRM who discontinued DA after pregnancy induction (9 pregnancies) and a control group Z of 46 healthy pregnant women, randomly selected from two departments of Obstetrics. Patients with multiple pregnancies were recorded in each corresponding study group.\r\nResults: In the control group Y, tumor size showed an increase in 2 (intrasellar macroPRM) out of 8 cases (25%). DA treatment throughout gestation in 27 women with PRM prevented the growth in all cases and induced a shrinkage of more than 30% of tumor mass in 8/14 macroPRM (57.1%), i.e., in 4/7 (57.1%) of macroPRM with physiological serum PRL levels during pregnancy, and in 5/8 (62.5%) of macroPRM with suppressed PRL levels (p = NS) (1 patient had pregnancies in both groups). Low dose DA (BRC 2.5 ? 5 mg/day or CAB 0.5 mg/week) maintains physiological PRL levels in 6/12 (50%) macroPRM, but suppressed PRL in 80% of microPRM. Cure was recorded in 6/49 (12.2%) of patients. Two patients with PRM-induced neuroophthalmic syndrome were successfully treated with DA throughout 1 and respectively 3 pregnancies.\r\nConclusions: Some women with prolactinomas showed a tumour size increase if they were not treated with dopamine agonists throughout pregnancy. Maintaining physiological serum PRL levels during pregnancy (frequently with low doses of DA) prevented tumor growth, avoiding a PRL suppression that may have subtle influence on long-term foetal development.