Romanian Academy

The Publishing House of the Romanian Academy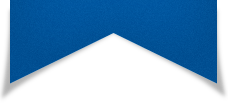 ACTA ENDOCRINOLOGICA (BUC)
The International Journal of Romanian Society of Endocrinology / Registered in 1938
in Web of Science Master Journal List
Acta Endocrinologica(Bucharest) is live in PubMed Central

Endocrine Care

Jang HW, Hong WJ, Kim MK, Jeong IS, Kim KS, Kim HJ, Ku BJ

Nateglinide for Diabetic Patients with Liver Cirrhosis

Acta Endo (Buc) 2011 7(2): 229-238 doi: 10.4183/aeb.2011.229

Abstract

Purpose. About 30% of patients with liver cirrhosis have diabetes. Postprandial hyperglycemia is more problematic than fasting hyperglycemia when managing diabetic patients with cirrhosis. Nateglinide decreases in the mealtime plasma glucose levels. The present study aims to determine\r\nwhether nateglinide is suitable for the management of diabetic patients with liver cirrhosis.\r\nMethods. This was a retrospective analysis of the cirrhotic patients who were treated at CNUH between Jan 2003 and Dec\r\n2009. A total of 81 Child-Pugh Class A or B patients who had been treated with insulin (I, n=27) or nateglinide (N, n=27) for at least 12 months were included in the study, while 27 cirrhotic patients without diabetes (C, n=27) were included as a control group. We compared the efficacy of treatment and the safety between the groups.\r\nResults. The basal mean HbA1c level was higher in the insulin treatment group than that in the nateglinide treatment group. The mean HbA1c was lowered in thepatients treated with insulin (9.36 ? 1.71% → 7.69?1.52%, p=0.026), but this was not changed in the patients treated with\r\nnateglinide (8.01?2.37 % → 7.78?2.11%, p=0.692) after 12 months treatment. There was no change in the Child-Pugh score in all the groups.\r\nConclusion. In case of mild hyperglycemia, nateglinide may be used for glycemic control in diabetic patients with\r\ncirrhosis as an insulin substitute without worsening the state of liver cirrhosis.

Letter to the Editor

Bai LL, Wang J, Zhang L, Jang HY, Yao R

Using Guessing Game to Increase Complication Awareness of Patients with Newly Diagnosed Type 2 Diabetes

Acta Endo (Buc) 2018 14(3): 401-407 doi: 10.4183/aeb.2018.401

Abstract

Background. Prevention of complications is widely considered as the main aim of diabetes control. And diabetes education is the cornerstone for type 2 diabetes (T2D) management. However, traditional lecture-based diabetes patient education activities have small and shortlasting efficacy. Therefore, technology-based initiatives for diabetes patient education are urgently required. Objective. To evaluate Guessing, a popular game, as tool in increasing complication awareness of patients with newly diagnosed T2D during diabetes care. Patients and Methods. In a cohort study, 103 patients were split into Guessing Game group and control group. The opinions of patients and educators in Guessing Game group were surveyed. Patient performance was evaluated by test scores and the attendance to diabetes complication screening clinic. Results. A majority of patients and all educators believed that Guessing Game enhanced complication awareness. Educatees achieved higher total scores and test scores in "Fill in the Gaps" (one of 2 types of test item), more actively attended complication screening clinic, after using Guessing Game as an education tool. Conclusion. Guessing Game is an attractive and effective educational intervention to increase complication awareness of T2D patients.

Endocrine Care

Song HS, Kim CJ, Lee S, Bae JS, Jung CK, Jang J

Risk Factors that Predict Levothyroxine Medication after Thyroid Lobectomy

Acta Endo (Buc) 2020 16(4): 454-461 doi: 10.4183/aeb.2020.454

Abstract

Context and Objective. The risk of needing lifelong thyroid hormone supplementation is an important factor affecting treatment decisions for both patients and clinicians ahead thyroid lobectomy. The purposes of this study were to assess the predictive factors of levothyroxine medication after thyroid lobectomy. Methods. We retrospectively reviewed 252 patients who had undergone lobectomy for benign thyroid nodules between April 2009 and April 2017. We conducted two independent analyses: patients who started taking levothyroxine after surgery were compared with those who did not, and patients who did not need levothyroxine at last follow-up were compared with those who required continued treatment. We investigated the correlations of patient clinicopathological characteristics and levothyroxine medication after lobectomy. Results. Ninety-eight patients started levothyroxine after surgery. Of these, 34 patients successfully ceased medication and 64 patients continued treatment as of their last follow-up. In multivariate analysis, older age and preoperative TSH ≥2.0mIU/L were associated with levothyroxine initiation after surgery. In terms of continuity of levothyroxine, both older age and TSH ≥ 3.0mIU/L showed a significant correlation with continuous medication. We created a risk-scoring system to predict likelihood of starting and maintaining levothyroxine using the two significant factors in each comparison. A risk score of 3 or more indicated an increased risk of starting levothyroxine (specificity = 81.8%; sensitivity = 48.0%). A risk score of 3 or more indicated increased risk of continuous medication, (specificity = 94.2%; sensitivity = 35.9%). Conclusions. Greater age and higher preoperative TSH levels correlated with initiation and continuity of levothyroxine medication after lobectomy.