Romanian Academy

The Publishing House of the Romanian Academy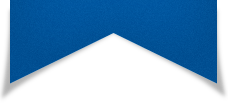 ACTA ENDOCRINOLOGICA (BUC)
The International Journal of Romanian Society of Endocrinology / Registered in 1938
in ISI Thomson Master Journal List
Acta Endocrinologica(Bucharest) is live in PubMed Central

Endocrine Care

Karakose S, Cordan I, Gonulalan G, Karakose M, Kurtgoz PO, Baloglu I, Turkmen K, Guney I

Thyroid Disorders Prevalence in a Cohort of Kidney Transplant Recipients

Acta Endo (Buc) 2020 16(3): 324-328 doi: 10.4183/aeb.2020.324

Abstract

Context. As the life expectancy prolongs, malignancy has become an important issue in renal transplant recipients (RTRs). Thyroid cancer is the most common endocrine malignancy with ongoing increase in incidence all over the world. Objective and design. This is a cross-sectional study that investigates the thyroid disorders and the prevalence of thyroid nodule and cancer in RTRs. Subjects and methods. 204 RTRs were evaluated for the thyroid diseases with ultrasonography, serum thyroid stimulating hormone, free T4, free T3 levels, antithyroglobulin antibody and anti-thyroid peroxidase antibody levels; FNAB was carried if required. Results. 191 patients (94.1%) had normal thyroid function. Subclinical hypothyroidism was diagnosed in 11 patients, subclinical hyperthyroidism in 1 patient and low T3 syndrome in 4 patients. The FNAB was performed in 17 (27.9%) from 61 patients with thyroid nodule. The cytological examination of biopsy materials revealed that 2 (11.8%) nodules were suspicious for malignancy, 13 (76.5%) were benign, and 2 (11.8%) with non diagnostic cytology. Thyroid cancer prevalence was 0.2% in Turkey but we detected that 0.98% of RTRs had thyroid cancer. Conclusions. Screening the RTRs for thyroid disorders is necessary, so that early diagnosis and appropriate treatment of thyroid disease and cancer may improve the quality of life.