Romanian Academy

The Publishing House of the Romanian Academy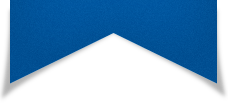 ACTA ENDOCRINOLOGICA (BUC)
The International Journal of Romanian Society of Endocrinology / Registered in 1938
in ISI Thomson Master Journal List
Acta Endocrinologica(Bucharest) is live in PubMed Central

General Endocrinology

Haghpanah T, Eslami-Arshaghi T, Afarinesh MR, Salehi M

Decreased Fertilization: Human Sperm DNA Fragmentation and in Vitro Maturation of Oocyte in Stimulated ICSI Cycles

Acta Endo (Buc) 2017 13(1): 23-31 doi: 10.4183/aeb.2017.23

Abstract

Objective. The aim of this study was to evaluate the impact of sperm DNA fragmentation (SDF) on fertilization rate, and sperm nuclear decondensation after intracytoplasmic injection of sperm (ICSI) into cumulus-free germinal vesicle (GV) oocytes from stimulated cycles. Methods and study design. After the retrieval of oocytes, the GV oocytes were cultured for 24 h. Oocytes that liberated polar bodies were injected with processed semen, and were used to evaluate SDF level. Based on SDF, the data were categorized into two groups. Group I in which SDF≤ 30% and group II in which SDF > 30%. Fertilization (presence of two pronuclei) was checked 16-19 h after ICSI. Unfertilized oocytes were stained by Hoechst 33258 and examined to evaluate the undecondensed sperm head in oocyte. The rates of maturation, fertilization in fertilized IVM oocytes and the percentage of undecondensed sperm in the unfertilized oocytes were assessed according to SDF. Results. Out of 146 GV oocytes that were subjected to IVM, 101 (69 %) developed to metaphase II. The fertilization rate of IVM oocytes in group II was significantly lower than that in group I (P < 0.05). Moreover, group I, had 25 % of their unfertilized oocytes containing condensed sperm, while group II had a significantly higher number (53 %) of unfertilized oocytes containing condensed sperm (P < 0.05). Conclusion. SDF had a negative effect on the rate of fertilization in matured in vitro GV oocytes and could lead to an increase in the percentage of undecondensed sperm in IVM oocytes from stimulated cycles.

General Endocrinology

Saleh N, Elayan HE, Zihlif M

The Effect of Salbutamol on Pgc-1 a and Glut4 Mrna Expression in the Liver and Muscle of Elderly Diabetic Mice

Acta Endo (Buc) 2018 14(2): 184-191 doi: 10.4183/aeb.2018.184

Abstract

Peroxisome proliferator-activated receptor gamma coactivator 1-alpha (PGC-1α) plays an important role in the regulation of cellular energy metabolism, and it is involved in obesity and type 2 diabetes mellitus (T2DM). Its expression is elevated in the liver of T2DM mouse models. Literature reports show that chronic β2 stimulation improved insulin sensitivity in T2DM. Objectives. We aimed to test the hypotheses that chronic β2 stimulation-induced improvement in insulin sensitivity involves changes in the expression of PGC-1α and glucose transporter 4 (GLUT4). Animals and Methods. We fed a locally inbred, 8 months old mice, a high fat diet (HFD) to induce diabetes. These mice gained weight and became insulin resistant. The β2 agonist salbutamol had a beneficial effect on both glucose tolerance and insulin sensitivity after 4 weeks. Results. Salbutamol beneficial effect persisted after 4 weeks of its discontinuation. HFD caused an up regulation of the hepatic PGC-1 α expression by 5.23 folds (P< 0.041) and salbutamol reversed this effect and caused a down regulation by 30.3 folds (P< 0.0001). PGC-1 α and GLUT4 expression in the muscle was not affected by salbutamol (P> 0.05). Conclusion. Down regulation of the liver's PGC- 1 α contributes to the beneficial effect of the chronic β2 stimulation on glucose tolerance and insulin sensitivity in T2DM mice.

General Endocrinology

Alaee S, Ghaffari Novin M, Noroozian M, Yeganeh F, Pakravesh J, Heidari M.H., Salehpour S

Evaluation of Progesterone Receptor, FKBP51 and FKBP52, Associated with Uterine Receptivity, in Endometrial Tissue of Women with Repeated Implantation Failure

Acta Endo (Buc) 2014 10(3): 329-339 doi: 10.4183/aeb.2014.329

Abstract

Background. Repeated implantation failure (RIF) is the most important problem in assisted reproductive technologies (ART). In the process of embryo implantation, accurate function of progesterone through progesterone receptors (PR) is crucial for establishment of a receptive endometrium. FKBP51 and FKBP52 are two co-chaperones acting as negative and positive regulators of PR function, respectively. Studies have shown that any deficiencies in expression of PR or its co-chaperones causes reproductive disorders. Materials and Methods. In this study we evaluated the PR protein expression by immunohistochemistry and expression of PR, FKBP51, FKBP52 genes by quantitative real-time PCR in endometrial tissue of normal and RIF women during the window of implantation. Results. Immunohistochemical studies showed that the PR protein expression in stromal cells is significantly higher in the endometrium of normal women than RIF women (P< 0.001). In addition, a significantly lower PR and FKBP52 gene expression was observed in endometrial tissue of RIF women compared to normal women (P< 0.001 and P< 0.001, respectively), whereas there was no significant difference in PR protein in epithelial cells (P= 0.3) and FKBP51 gene expression between the two groups (P= 0.6). Conclusion. The results indicate that altered expression of PR protein in stromal compartment and gene expression of PR and FKBP52 gene in endometrial tissue can be related to endometrial receptivity defects and occurrence of RIF.