Romanian Academy

The Publishing House of the Romanian Academy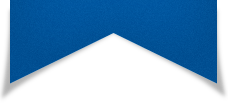 ACTA ENDOCRINOLOGICA (BUC)
The International Journal of Romanian Society of Endocrinology / Registered in 1938
in ISI Thomson Master Journal List
Acta Endocrinologica(Bucharest) is live in PubMed Central

Endocrine Care

Shao HJ, Li J, He XQ, Liu N, Li YH, Yan JJ, Qu XL, Yuan XY

Prevalence of Nontoxic Nodular Goiter After a Nearly Two-Decade Universal Salt Iodization in a Littoral Region of Shandong Province, China

Acta Endo (Buc) 2016 12(1): 43-46 doi: 10.4183/aeb.2016.43

Abstract

Introduction. With the introduction of iodized salt, more and more people are exposed to iodine sufficiency in some regions. The purpose of this study was to investigate the prevalence of nontoxic nodular goiter (NTNG) in the littoral region with high iodine supply after a nearly twodecade universal salt iodization. Subjects and Methods. Eight hundred and thirtyfive participants (from 25~65 years; males 421 and females 414) were invited for the study from Huan-cui District of Weihai City, Shandong Province from January 2013 to September 2014. All participants were inspected and diagnosed by endocrinologists according to the thyroid function tests and the thyroid gland imaging. After the normal diet of three days, the urine samples of the participants were collected between 8:00AM and 9:00AM and the urinary iodine (UI) concentrations were analyzed using Urinary Iodide Test Kit. Results. The overall prevalence of NTNG in the region was 40.1%, and different prevalence occurred in the different age ranges (p<0.01). The prevalence of NTNG was 32.51%, 37.44%, 49.70%, 58.57 and 74.77% in the age group of ≤ 30, 31-40, 41-50, 51-60 and >60 years, respectively. Meanwhile, the prevalence of NTNG in women (42.08%) was higher than that in men (34.29%, p<0.05). The median of UI concentrations were 139.4μg/L and 101.5μg/L for the group with NTNG and without NTNG, respectively (p<0.01). However, there was no significant difference in UI concentrations among the groups with different age ranges (p>0.05), and statistical difference was not observed for UI concentrations between women and men (p>0.05). Intriguingly, higher UI concentrations were found in the group with larger thyroid size (p<0.01). Conclusion. The iodine excess can lead to the high occurrence of nodular goiter in the littoral region, and individual UI concentration detection is recommended for the iodine nutritional status analysis among normal people when Universal Salt Iodization (USI) continues to be implemented in the region.

Letter to the Editor

Shao J, Wu X, Liu X, Qi J, Qi Z

The Correlation between Neck Circumference and Umbilical Artery Blood Flow in Physiologic Pregnancies

Acta Endo (Buc) 2018 14(2): 268-271 doi: 10.4183/aeb.2018.268

Abstract

Objective. To study the correlation between neck circumference(NC) and umbilical artery blood flow in physiologic pregnancies. Methods. One hundred and one healthy pregnant woman in the third trimester were enrolled. Anthropometric measurements and ultrasonic testing were done. Results. The women with NC ≥34.7cm had a more elevated umbilical artery pulsatility index(PI) and systolic/diastolic ratio (S/D) than the women with NC <34.7cm (P<0.01). NC were positively correlated with PI(r=0.224,P=0.024) and S/D ratio(r=0.415,P=0.0001). In multivariate analysis, NC was independently associated with PI (β=0.026, P=0.016) and S/D ratio (β=0.132, P=0.0001). Conclusions. Obesity has an adverse impact on feto-placetal vessels, and NC was superior to body mass index.

Endocrine Care

Tang W, Chen Q, Chen L, Chen S, Shao X, , Wang X

Favorable Effect of Levothyroxine on Nutritional Status of Patients with Stage 3-4 Chronic Kidney Disease

Acta Endo (Buc) 2018 14(3): 338-345 doi: 10.4183/aeb.2018.338

Abstract

The aim of this study was to analyze the incidence of malnutrition in patients with stage 3-4 chronic kidney disease (CKD) and primary subclinical hypothyroidism and the effect of levothyroxine for improving nutritional status and delaying kidney disease. Patients and Methods. In the study were included 200 patients with stage 3-4 CKD: CKD3 stage group (n=100) and CKD4 stage group (n=100). These patients were further divided into: control group (non-treatment group) group a (n=65) and experiment group (treatment group) group b (n=135) according to their levothyroxine treatment. The CKD3 stage group is divided into c3 (n=35) and e3 (n=65), and CKD4 group is divided into c4 (n=30) and e4 (n=70) groups. Results. Upon treatment of subclinical hypothyroidism with levothyroxine, nutritional indicators of patients are improved, and the weight, left and right-hand grip strength, hemoglobin (HB), serum albumin are higher compared to control. After levothyroxine treatment, eGFR in the treatment group increased with each time point, while in the control group it could be seen a significant decrease. This effect was more robust in the CKD3 group than in the CKD4 group. In conclusion, levothyroxine treatment can delay the progression of kidney diseases with more efficacy in stage 3 patients.