Romanian Academy

The Publishing House of the Romanian Academy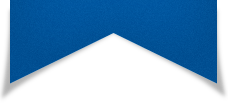 ACTA ENDOCRINOLOGICA (BUC)
The International Journal of Romanian Society of Endocrinology / Registered in 1938
in Web of Science Master Journal List
Acta Endocrinologica(Bucharest) is live in PubMed Central
Journal Impact Factor - click here.

Case Series

Agrawal SS, Chakraborty PP, Sinha A, Maiti A, Chakraborty M

Adrenal Histoplasmosis: an Eastern Indian Perspective

Acta Endo (Buc) 2022 18(1): 106-114 doi: 10.4183/aeb.2022.106

Abstract

Context. The clinical presentation of histoplasmosis is varied. Due to its propensity for adrenal involvement, histoplasmosis is an important differential diagnosis in any patient presenting with adrenal mass, bilateral in particular. Objective. Data on clinical presentation, pattern of adrenal involvement, radiological appearance and long-term follow-up of adrenal histoplasmosis are relatively sparse; hence we looked at it. Design. This record based single-centre retrospective study was conducted in one of the tertiary care hospitals, situated in eastern India catering the Gangetic delta. Subjects and methods. Data on demographic characters, presenting manifestations, biochemical & hormonal parameters and radiological appearance of confirmed adrenal histoplasmosis cases (n=9), admitted between 2015-2019 have been retrieved. The treatment outcome and condition of patients after 1-4 years of followup has also been discussed. Results. Four out of the nine (44.4%) patients had predisposing immunocompromised conditions in the form of diabetes and/or chronic alcoholism while rest were immunocompetent. Seven out of nine patients (77.8 %) had signs and symptoms suggestive of adrenal insufficiency, while two (22.2%) presented with only pyrexia of unknown origin. All of them had bilateral adrenal mass, though the radiologically appearances were different. All patients received anti-fungal agents with/without hydrocortisone and/or fludrocortisone. One patient died (11.1%), while majority responded favourably to treatment. Adrenocortical function did not recover completely. Conclusions. The possibility of adrenal histoplasmosis should always be considered in patients presenting with bilateral adrenal mass, irrespective of adrenal morphology. Treatment is effective, but many of them require supplemental hydrocortisone for quite a long period, if not lifelong. Mineralocorticoid deficiency, however, is not permanent.

General Endocrinology

Sinha BR, Chakraborty S

Pineal-thyroid karyomarphology and function in resonse to diversely altered serum T4 levels in rat (rattus rattus)

Acta Endo (Buc) 2010 6(2): 151-163 doi: 10.4183/aeb.2010.151

Abstract

Background. The pineal cytomorphological responsiveness to altered serum T4 levels awaits any comprehensive investigations in mammals .\r\nAim. The aim of the present investigation was to use rats with diversely altered serum T4 level, to study the pineal karyomorphology and functions.\r\nMaterials and Methods. Five groups each with 11 rats were used as controls and T4 (50&#956;g/100g b.w.) for seven consecutive days, thyroidectomized and kept for thirty days and additionally such TX rats, treated with T4 (50&#956;g/100g b.w.) for seven days, were used for pineal karyometry and serum T4 analysis.\r\nResults. They indicated that thyroxine administration evoked hyperactive changes in pineal gland cytomorphology along with enhanced serum T4, as evidenced from increased\r\npinealocyte nuclear diameter (&#956;m) (C 4.71+0.03,T4 5.14+0.04,p<0.001) and decreased nuclear density (C 179.44+4.78,T4 126+4.36,p<0.001) and enhanced serum T4 level\r\n(&#956;g/dL), (C 3.60+0.13,T4 13.40+1.75,p<0.001). Contrarily, thyroidectomized (TX) rats with undetectable T4 levels (<0.05 &#956;g/dL) showed pineal inhibition, as seen from significantly decreased pinealocyte nuclear diameter (&#956;m) (C 4.71+0.03,Tx 4.01+0.04,p<0.001) values, and an increased nuclear density per microscopic field (C179.44+4.78, Tx 208.8+4.47, p<0.005). However, thyroidectomized animals, supplemented with thyroxine (Tx + T4), induced pineal activation as seen from increased pinealocyte nuclear diameter, &#956;m (C 4.71+0.03, Tx + T4 5.26+0.05, p<0.001) associated with increased serum T4 level &#956;g/DL (C 3.60+0.13, Tx+T4 10.92+0.13m p<0.001).\r\nConclusion. The present study argues for a direct pineal-thyroid relationship as interpreted from cytomorphological level and hormone profiles in male albino rats.