Romanian Academy

The Publishing House of the Romanian Academy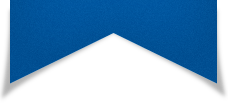 ACTA ENDOCRINOLOGICA (BUC)
The International Journal of Romanian Society of Endocrinology / Registered in 1938
in Web of Science Master Journal List
Acta Endocrinologica(Bucharest) is live in PubMed Central

Case Report

Song YW, Yu HM, Park KS, Lee JM

A Case of Spontaneous Regression of Idiopathic Bilateral Adrenal Hemorrhage in a Middle Aged Woman: 1 Year Follow-up

Acta Endo (Buc) 2016 12(1): 85-90 doi: 10.4183/aeb.2016.85

Abstract

Background. Bilateral adrenal hemorrhage is a serious condition that can result in adrenal insufficiency, shock, acute adrenal crisis, and mortality if it is not managed with adequate treatment. We report a rare case of idiopathic bilateral adrenal hemorrhage. C ase presentation. A 50-year-old woman visited our hospital with complaints of right upper abdominal pain. A computed tomography (CT) revealed unilateral left adrenal gland hemorrhage. However, the results of rapid adrenocorticotropic hormone (ACTH) stimulation test and adrenomedullary hormone function test were normal. Since the patient did not show signs of adrenal insufficiency, corticosteroid therapy was postponed and only supportive management therapy was started. After 1 week, a followup CT showed a previously unseen adrenal hemorrhage on the right adrenal gland, but the rapid ACTH stimulation test result was normal. One year later, no hemorrhagic signs were observed on the follow-up CT. Conclusion. In most cases of idiopathic bilateral adrenal hemorrhage, patients are treated with steroid replacement therapy due to adrenal insufficiency. In some other cases, patients are treated with steroids despite the absence of adrenal insufficiency. Here we reported a very rare case of idiopathic bilateral adrenal hemorrhage sequentially to emphasize that before initiation of adrenal hormone replacement therapy, it is important to determine whether adrenal insufficiency is present. If there is no evidence of adrenal insufficiency, adrenal replacement therapy should be postponed until the presence of adrenal insufficiency is confirmed.

Endocrine Care

Song HS, Kim CJ, Lee S, Bae JS, Jung CK, Jang J

Risk Factors that Predict Levothyroxine Medication after Thyroid Lobectomy

Acta Endo (Buc) 2020 16(4): 454-461 doi: 10.4183/aeb.2020.454

Abstract

Context and Objective. The risk of needing lifelong thyroid hormone supplementation is an important factor affecting treatment decisions for both patients and clinicians ahead thyroid lobectomy. The purposes of this study were to assess the predictive factors of levothyroxine medication after thyroid lobectomy. Methods. We retrospectively reviewed 252 patients who had undergone lobectomy for benign thyroid nodules between April 2009 and April 2017. We conducted two independent analyses: patients who started taking levothyroxine after surgery were compared with those who did not, and patients who did not need levothyroxine at last follow-up were compared with those who required continued treatment. We investigated the correlations of patient clinicopathological characteristics and levothyroxine medication after lobectomy. Results. Ninety-eight patients started levothyroxine after surgery. Of these, 34 patients successfully ceased medication and 64 patients continued treatment as of their last follow-up. In multivariate analysis, older age and preoperative TSH ≥2.0mIU/L were associated with levothyroxine initiation after surgery. In terms of continuity of levothyroxine, both older age and TSH ≥ 3.0mIU/L showed a significant correlation with continuous medication. We created a risk-scoring system to predict likelihood of starting and maintaining levothyroxine using the two significant factors in each comparison. A risk score of 3 or more indicated an increased risk of starting levothyroxine (specificity = 81.8%; sensitivity = 48.0%). A risk score of 3 or more indicated increased risk of continuous medication, (specificity = 94.2%; sensitivity = 35.9%). Conclusions. Greater age and higher preoperative TSH levels correlated with initiation and continuity of levothyroxine medication after lobectomy.