Romanian Academy

The Publishing House of the Romanian Academy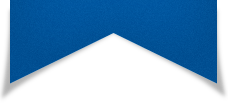 ACTA ENDOCRINOLOGICA (BUC)
The International Journal of Romanian Society of Endocrinology / Registered in 1938
in Web of Science Master Journal List
Acta Endocrinologica(Bucharest) is live in PubMed Central
Journal Impact Factor - click here.

Endocrine Care

Kostek M, Aygun N, Unlu MT, Uludag M

Interrelation between Preoperative Tests, Intraoperative Findings and Outcomes of 99M-Technetium-Sestamibi Scan in Primary Hyperparathyroidism

Acta Endo (Buc) 2023 19(2): 208-214 doi: 10.4183/aeb.2023.208

Abstract

Context. Primary hyperparathyroidism is one of the most common endocrinological disorder and surgery of parathyroid glands is the main therapy of this disease. Minimally invasive surgery is getting more prominent in these days and its success in parathyroid surgery mostly depends on accuracy of the localization studies. Objective. The aim of this study is to understand the relationship between preoperative biochemical tests, intraoperative findings and Technetium-99mmethoxyisobutylisonitrile (MIBI) scan results. Design. Retrospective clinical study. Subjects and Methods. A total of 185 patients, who have been diagnosed with primary hyperparathyroidism (PHPT) and operated between January, 2010 and October, 2018, were included to the study. Patients with less than 6 months of follow up are excluded from the study. Results. Patients were divided into two groups according to their scintigraphy results; with positive scintigraphy findings as group 1 (n:135) and negative scintigraphy findings as group 2 (n:50). Mean preoperative serum parathyroid hormone (PTH) values were significantly different between the two groups (p<0.02). Mean preoperative serum calcium, creatinine, magnesium, phosphorus, alkaline phosphatase, 25-OH Vitamin D3 levels of both groups were analyzed and there were no statistical differences between the two groups considering these parameters. Also, mean diameter and mean volume of parathyroid adenomas were significantly higher in group 1 (2.1±1.0 cm vs. 1.55±0.72 cm, respectively, p<0.0001; 2.66±5.35 cm3 vs. 1±1.9 cm3, respectively, p<0.0001). Optimal cut-off values of parathyroid adenoma diameter for MIBI scan positivity were 1.55 cm, parathyroid volume for MIBI scan positivity were 0.48 cm3, preoperative serum PTH for MIBI scan positivity were 124.5 ng/L. Conclusions. Preoperative serum PTH levels, diameter and volume of adenomas might be helpful for the prediction of MIBI scan accuracy and possible need of another localization studies.

Endocrine Care

Ustun I, Aydin Y, Ary Arduc A, Berker D, Ozuguz U, Yylmaz M, Erden G, Unlu E

Evaluation of atherosclerotic risk factors and carotid intima media thickness in healthy offspring of type 2 diabetic patients

Acta Endo (Buc) 2010 6(2): 211-227 doi: 10.4183/aeb.2010.211

Abstract

Aim is to evaluate atherosclerotic risk factors and carotid intima media thickness [CIMT] in offspring of type 2 Diabetes Mellitus [DM] patients with normal glucose tolerance. Methods. We evaluated 96 offspring of Type 2 DM patients and 39 healthy control who were in similar age, sex and body mass. We measured fasting blood glucose [FBG], postprandial blood glucose [PBG], insulin, uric acid, homocystein, fibrinogen, HOMA-IR, lipid profile, hsCRP, microalbuminuria, glycosylated hemoglobin A1c and CIMT by Doppler ultrasonography. Results. FBG was found higher in study group [p<0.001]. The HOMA-IR was 1.7±0.98 and 1.2±0.58 mg/dL x uUI/mL for study and control group, respectively [p=0.007]. TCholesterol, triglycerides, HDL-C, LDL-C and homocystein levels were not different. HsCRP and fibrinogen levels were higher in study group [p=0.014 and p=0.035, respectively]. Microalbuminuria levels were higher in study group but not significant [p=0.111]. CIMT in study group increased distinctively [p<0,001]. In regression analysis, being in study group causes a significant increase on the mean CIMT level by 0.057 mm [0.029-0.086] Conclusion. Our study demonstrated that various atherosclerotic risk factors are aggregated in offspring of Type 2 DM patients having NGT even before they develop glucose intolerance. Having a diabetic family alone might be effective in developing increased CIMT.

General Endocrinology

Uzunlulu M, Semerci A

Is Platelet Distribution Width High in Metabolic Syndrome?

Acta Endo (Buc) 2012 8(2): 223-230 doi: 10.4183/aeb.2012.223

Abstract

Aim. There is no data for platelet distribution width (PDW) levels as a marker of platelet activation in patients with\r\nmetabolic syndrome (MetS). The present study tested the hypothesis that PDW levels may be elevated in MetS patients. Based on this hypothesis, PDW levels in patients with MetS were compared with those of patients without MetS. The relation between PDW levels and cardiometabolic risk factors was also evaluated.\r\nMaterials and Methods. Two hundred and nineteen non-diabetic MetS patients (MetS group; 155 females, 64 males) and 155 non-diabetic patients without MetS (Control group; 123 females, 32 males) were included consecutively. The primary endpoint of the study was to compare the PDW levels between the groups, while the secondary endpoint was to evaluate the relationship between PDW and cardiometabolic risk factors.\r\nResults. PDW levels were 16.75?1.73%, and 16.89?1.92% in MetS patients and control subjects, respectively (p>0.05). In correlation analysis, insulin and homeostasis model assessment of insulin resistance (HOMA-IR) (r:0.193, p:0.004, and r:0.215, p:0.001, respectively) were associated with the PDW.\r\nConclusion. Although there is a weak positive correlation between PDW and insulin and HOMA-IR, these findings do\r\nnot support our hypothesis that PDW levels may be elevated in MetS patients.