Romanian Academy

The Publishing House of the Romanian Academy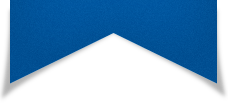 ACTA ENDOCRINOLOGICA (BUC)
The International Journal of Romanian Society of Endocrinology / Registered in 1938
in Web of Science Master Journal List
Acta Endocrinologica(Bucharest) is live in PubMed Central
Journal Impact Factor - click here.

Case Report

Tastekin E, Can N, Ayturk S, Celik M, Ustun F, Guldiken S, Sezer A, Celik H, Koten M

Clinically Undetectable Occult Thyroid Papillary Carcinoma Presenting with Cervical Lymph Node Metastasis

Acta Endo (Buc) 2016 12(1): 72-76 doi: 10.4183/aeb.2016.72

Abstract

Background. Occult papillary thyroid carcinoma presented as isolated cervical lymphadenopathy without clinical and radiologic findings has been rarely reported. Case report. A 47 years old female patient admitted to otorhinolaryngology clinic with 4X3 cm sized cervical mass. Physical examination of the patient was noted as a nontender, firm, mobile lymph node at right lateral cervical region. There was no inflammatory or infection disease in the history of patients anamnesis and no abnormal value on laboratory tests. Ultrasound screening of the neck detected a lymph node with suspicious features for malignancy. Head and neck examination was normal and there is no evidence of a tumoral mass or nodule in the thyroid gland. Whole body scan of MRI showed no pathologic sign both in the neck and body. Excisional biopsy was performed and revealed a carcinoma with papillary morphology. Immunohistochemical staining features of the tumor confirmed a papillary carcinoma derived from the thyroid gland. Second look USG of the neck and thyroid was performed but it revealed no tumoral mass. The patient underwent total thyroidectomy with right functional and central lymph node dissection. Histological examination of the thyroid gland showed multicentric 2 mm sized, three foci of papillary carcinoma located in bilateral thyroid lobes and metastatic lymph nodes in the right side of the neck. Conclusion. A metastatic cervical lymph node can be evidence of a clinically undetected occult papillary thyroid carcinoma. Specific immunohistochemistry staining of specimen may lead to appropriate surgery and progression of carcinoma may be hindered by application of additional RAI therapy.

Endocrine Care

Ustun I, Aydin Y, Ary Arduc A, Berker D, Ozuguz U, Yylmaz M, Erden G, Unlu E

Evaluation of atherosclerotic risk factors and carotid intima media thickness in healthy offspring of type 2 diabetic patients

Acta Endo (Buc) 2010 6(2): 211-227 doi: 10.4183/aeb.2010.211

Abstract

Aim is to evaluate atherosclerotic risk factors and carotid intima media thickness [CIMT] in offspring of type 2 Diabetes Mellitus [DM] patients with normal glucose tolerance. Methods. We evaluated 96 offspring of Type 2 DM patients and 39 healthy control who were in similar age, sex and body mass. We measured fasting blood glucose [FBG], postprandial blood glucose [PBG], insulin, uric acid, homocystein, fibrinogen, HOMA-IR, lipid profile, hsCRP, microalbuminuria, glycosylated hemoglobin A1c and CIMT by Doppler ultrasonography. Results. FBG was found higher in study group [p<0.001]. The HOMA-IR was 1.7±0.98 and 1.2±0.58 mg/dL x uUI/mL for study and control group, respectively [p=0.007]. TCholesterol, triglycerides, HDL-C, LDL-C and homocystein levels were not different. HsCRP and fibrinogen levels were higher in study group [p=0.014 and p=0.035, respectively]. Microalbuminuria levels were higher in study group but not significant [p=0.111]. CIMT in study group increased distinctively [p<0,001]. In regression analysis, being in study group causes a significant increase on the mean CIMT level by 0.057 mm [0.029-0.086] Conclusion. Our study demonstrated that various atherosclerotic risk factors are aggregated in offspring of Type 2 DM patients having NGT even before they develop glucose intolerance. Having a diabetic family alone might be effective in developing increased CIMT.

General Endocrinology

Usturali Keskin E, Tastekin E, Can N, Mut AN, Celik M, Yilmaz Bulbul B, Oz Puyan F, Ozyilmaz F, Guldiken S, Ayturk S, Sezer A, Ustun F

Survivin Positivity and Prognostic Factors in Papillary Thyroid Carcinomas

Acta Endo (Buc) 2021 17(4): 455-461 doi: 10.4183/aeb.2021.455

Abstract

Context. Papillary thyroid carcinoma(PTC)s are the indolent progressive tumours. Survivin is a unique bifunctional protein with cell cycle regulation and apoptosis inhibition. The expression of this protein has been shown to be increased in thyroid tumours correlated with aggressive behavior from well differentiated to anaplastic. Objective. In this study, we aimed to investigate the relationship between immunohistochemically survivin expression and tumour-associated prognostic factors in papillary thyroid carcinomas. Design. In patients with thyroidectomy, we compared the clinicopathological findings and immunohistochemical positivity for survivin. Subjects and Methods. In 109 patients, sex, age, tumour size, histological tumour variant, tumour focality, tumour border pattern, tumour peripheral/intratumoural lymphocytic and stromal response, intraglandular spread, extrathyroideal spread, lymph node metastases, lymphocytic tiroiditis and relationships of these findings with survivin positivity were investigated. Results. When we indicated the tumour size and compared it with survivin expression, tumour size correlates with, survivin expression (p = 0.016). Survivin expression was correlated statistically significant with lymphovascular invasion, without stromal response and with intraglandular extension respectively (p<0.001, p = 0.043, p<0.001). No significant correlation was found between other clinicopathological parameters and survival. Conclusion. Few studies have investigated the relationship of survivin expression with prognosis in thyroid papillary carcinomas and showed that survivin was a poor prognostic marker. If its expression is detected in preoperative cytology smears, it may affects the surgical treatment strategy. When it is detected in the tissue, postoperative radioactive iodine treatment plan may be modified and the need for more aggressive follow-up may be considered.