Romanian Academy

The Publishing House of the Romanian Academy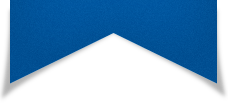 ACTA ENDOCRINOLOGICA (BUC)
The International Journal of Romanian Society of Endocrinology / Registered in 1938
in Web of Science Master Journal List
Acta Endocrinologica(Bucharest) is live in PubMed Central
Journal Impact Factor - click here.

Endocrine Care

Yabanoglu H, Sari R, Eksi Haydardedeoglu F, Kus M, Hargura AS, Arer IM

Preoperative Therapeutic Plasma Exchange and Surgical Treatment in Thyrotoxicosis Patients: a Single-Centre Retrospective Cohort Study

Acta Endo (Buc) 2021 17(3): 346-350 doi: 10.4183/aeb.2021.346

Abstract

Context. Therapeutic plasma exchange (TPE) provides time for thyroidectomy in thyrotoxic patients. Objective. TPE is indicated in cases where antithyroid medications cannot be used due to the side effects or attain no adequate hormonal suppression response at the highest dosage and in cases of rapid onset of clinical symptoms. This study presents the treatment results of patients who underwent TPE and were subsequently operated for thyrotoxicosis. Design. The patients who underwent thyroidectomy and TPE between January 1999 and February 2019 were retrospectively analyzed. Subjects and Methods. The files of 27 patients with thyrotoxicosis who performed TPE prior to surgery were analyzed in relation to the demographic and clinical features. Results. We included 15 (55.6%) females, 12 (44.4%) males with a mean age of 44 (23-82) years. The pre-TPE mean free thyroxine (fT4) level was 12 (5-46) pmol/L while free tri-iodothyronine (fT3) level was 34 (17- 141) pmol/L. The post-TPE fT4 level was 6 (3-10) pmol/L while the fT3 level was 21 (12-41). There was one case of an allergic reaction during the procedure. In the postoperative follow-up, there was transient hypocalcemia in 8 (29%) patients, permanent hypocalcemia in 1 (3.7%) patient, and surgical site infection in 1 (3.7%) patient. Conclusion. Preoperative TPE is an alternative treatment option for thyrotoxic patients. This is an especially effective treatment for patients with inadequate response or adverse reaction to antithyroid drugs or patients who need urgent surgery for thyroid storm.