Romanian Academy

The Publishing House of the Romanian Academy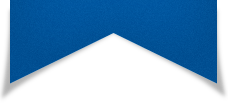 ACTA ENDOCRINOLOGICA (BUC)
The International Journal of Romanian Society of Endocrinology / Registered in 1938
in ISI Thomson Master Journal List

Endocrine Care

Yalin GY, Uzum A, Selcukbiricik O, Yegen G, Gul N, Barbaros U, Yarman S

Management of Silent Cystic Pheochromocytomas with Benign or Malignant Histology

Acta Endo (Buc) 2015 11(2): 195-201 doi: 10.4183/aeb.2015.195

Abstract

abdominal cystic lesions should include investigation of cystic pheochromocytomas. To date only a few cases of purely cystic pheochromocytoma have been reported in the English literature. Aim. To present the management in four cases of silent pheochromocytomas patients who presented with pure or partially cystic abdominal lesions with benign (n:3) and malignant characteristics (nonspecific neuroendocrine tumor) (n:1) in histological evaluation. Results. Resection of the tumor is considered the primary treatment option in the management of pheochromocytoma, and preoperative preparation with alpha and beta antagonists is crucial in order to avoid precipitation of hypertensive crisis during surgical procedures. The absence of clinical symptoms and lack of typical radiological features may complicate the diagnosis of pheochromocytoma resulting with increased mortality and morbidity during surgery. Conclusion. Asymptomatic pheochromocytomas are rare and they are responsible for approximately 5% of adrenal incidentalomas. These lesions may be referred to surgery as clinically nonfunctional adrenal adenomas.

Case Report

Dogansen SC, Canbaz B, Canbaz B, Yarman S

Uncomplicated Pregnancy in a Patient with Cushing's Disease

Acta Endo (Buc) 2017 13(2): 215-219 doi: 10.4183/aeb.2017.215

Abstract

The coexistence of Cushing's syndrome (CS) and pregnancy is uncommon due to the suppression of gonadotropin secretion in CS. Adrenocorticotropic hormone (ACTH) dependent CS in pregnancy is less frequent than adrenal causes. The diagnosis of CS during pregnancy is difficult since physiological changes in the hypothalamopituitary- adrenal axis may cause dynamic tests to be misinterpreted. Radiological imaging is limited. We report the case of a 27-year old woman with Cushing's disease (CD) diagnosed in the 5th-week of pregnancy. The mild symptoms of hypercortisolism did not lead to serious complications for the mother or the fetus, so insulin was the only treatment used. The pregnancy was completed without any complications, and at 38 weeks of gestation a healthy female infant was delivered vaginally. Complications, such as hypocortisolemia and hypoglycemia, were not observed in the infant. Postpartum tests were consistent with CD. Contrast-enhanced pituitary magnetic resonance imaging revealed a microadenoma which was removed with transsphenoidal surgery. Histopathology revealed a pituitary adenoma with positive immunohistochemical staining for ACTH. Biochemical remission required prednisolone treatment, but the insulin requirement decreased significantly over time. As a conclusion, CD with mild features can be well tolerated during pregnancy, but the mother and the fetus must be monitored closely.

Notes & Comments

Idiz C, Kucukgergin C, Yalin GY, Onal E, Yarman S

Iodine Status of Pregnant Women in the Apparently Iodine-Sufficient in Istanbul Province: At Least Thirteen Years After Iodization of Table Salt Became Mandatory

Acta Endo (Buc) 2015 11(3): 407-412 doi: 10.4183/aeb.2015.407

Abstract

Context. Despite the developments in strategies related to the iodization of salt, iodine deficiency is still a serious problem, particularly among pregnant women in certain regions of Turkey. Objective. We aimed to re-evaluate the efficiency of iodine prophylaxis in pregnant women and adults 13 years after iodized dietary salt became mandatory in Istanbul. Subjects and Methods. This study was performed with pregnant women (n = 200) and adults (n = 200, 100 nonpregnant women and 100 men). The participants were questioned about the iodization status of the salt they used. Urinary iodine concentration (UIC) was measured using the Sandell-Kolthoff method. Goiter size and UIC were determined according to Pan American Health Organization and World Health Organization recommendations, respectively. Results. Ratio of iodized table salt use was 91% in both groups. Although the median UICs were 162.5μg/L (95% CI = 162.5–186.1) in pregnant women and 167μg/L (95% CI = 153.7–172.7) in adults, 43% of pregnant women had a UIC < 150μg/L, and 23% of adults had a UIC < 100μg/L. The prevalence of goiter was significantly higher in pregnant women than that in adults (50% and 32%, respectively), but a small goiter was found in all cases. Conclusion. Iodine prophylaxis in Istanbul is sufficient and has progressed. However, iodine deficiency remains a problem for a considerable proportion of pregnant women, despite more than one decade of successful salt iodization in Istanbul Province. Iodine-containing preparations should be considered to supplement iodized salt for pregnant women.