Romanian Academy

The Publishing House of the Romanian Academy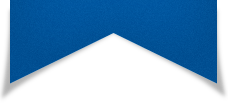 ACTA ENDOCRINOLOGICA (BUC)
The International Journal of Romanian Society of Endocrinology / Registered in 1938
in ISI Thomson Master Journal List
Acta Endocrinologica(Bucharest) is live in PubMed Central

Book Review

Sucaliuc A

Romanian textbook of metabolic diseases (in Romanian)

Acta Endo (Buc) 2010 6(4): 577-577 doi: 10.4183/aeb.2010.577

Notes & Comments

Kuzeyli kahraman N, Mesci B, Oguz A, Tamer G, Kahraman C, Sagun G, Coksert Kilic D, Akalin A

The Effect of Vinegar on Postprandial Gycemia: Does the Amount Matter?

Acta Endo (Buc) 2011 7(4): 577-584 doi: 10.4183/aeb.2011.577

Abstract

Introduction. Vinegar is known with its positive impact on post-prandial dysmetabolism. The aim of this study was to\r\nelucidate the acute effects of high amount vinegar on blood glucose and lipid parameters.\r\nMaterial and Methods. Sixteen type 2 diabetic patients who had been treated with metformin only, were served a\r\nstandardized meal to which 50 g vinegar was added on the first day but not on the second day. Blood glucose, insulin and lipid levels were measured during fasting and at the second hour after intake of the meal.\r\nResults. Postprandial increase in the levels of venous blood glucose measurements was not different in the vinegar group when compared with the reference group (p=0.163). There was no significant difference on postprandial insulinemia (p=0.796). While investigating the effect of the vinegar on postprandial lipemia, no differences in triglyceride\r\nchanges was found between vinegar and reference group (p=0.816).\r\nConclusion. In this study in which we have tried to find an answer to the question about the effect of high amount grape\r\nvinegar on postprandial metabolism, no favorable or deleterious effect on postprandial changes of glycemia and\r\nlipemia was found.

General Endocrinology

Gharamaleki H, Parivar K, Soleimani Rad J, Roshangar L, Shariati M

Effects of Electromagnetic Field Exposure During the Prenatal Period on Biomarkers of Oxidative Stress and Pathology of Testis and Testosterone Level of Adult Rats in F1 Generation

Acta Endo (Buc) 2014 10(4): 577-587 doi: 10.4183/aeb.2014.577

Abstract

Objective. The aim of the present study was to evaluate the effect of electromagnetic field (EMF) exposure during developmental period on parameters of oxidative stress and histopathology of testis and testosterone level in adult rat F1 generation. Methods and study design. In treatment group pregnant rats were exposed to 3mT EMF, 50Hz for 21 days. The sham group contained pregnant rats under same condition, but out off the EM field. Pregnant rats in room were used as control group. After delivery, the blood samples of mothers for biochemical analyses of total antioxydant capacity (TAC) and malondialdehide (MDA) were provided. The male pups were kept until maturity, then their TAC, MDA and testosterone levels were analyzed, also their tests were removed for investigation of histopathology changes with light microscopy. Results. Biochemical analysis showed that TAC and MDA was significantly increased in pregnant rats in the treatment group when compared with the control group (p<0.05). In adult male of F1 generation MDA was significantly increased in treatment group, but TAC and the testosterone level was significantly decreased in the treatment group as compared with the control group (p<0.05). Microscopic results revealed that in experimental group seminiferous epithelium contained many small irregular empty spaces as the sign of cellular sloughing, spermatogenic cells appeared to be disrupted. The nuclei of spermatogonia cells were heterochromatic, also dense of germinal epithelium and the number of spermatozoa was decreased. Conclusion. The results of this study suggest that pregnant rats exposure in EMF led to oxidative stress in adult male of F1 generation and showed adverse effect on testosterone and spermatogenesis in adulthood which may produce subfertility.

Book Review

Capatina C

Early Life Origins of Human Health and Disease

Acta Endo (Buc) 2010 6(4): 578-578 doi: 10.4183/aeb.2010.578

Obituary

Mogos V

In Memoriam- Eusebie Zbranca

Acta Endo (Buc) 2010 6(4): 579-579 doi: 10.4183/aeb.2010.579

Book Review

Badiu CV

Goodman & Gilman's The Pharmacological Basis of Therapeutics

Acta Endo (Buc) 2011 7(4): 585-585 doi: 10.4183/aeb.2011.585

Endocrine Care

Mesci B, Oguz A, Coksert Kilic D, Celik S, Sahin G, Tekin M, Sariisik A, Koroglu G, Takir M, Sagun G, Tamer G

Triple oral antidiabetic or metformin-basal insulin combination: testing two diffrent approches of consensus algorithm in adjusting antidiabetic therapy. An open-label, randomized study

Acta Endo (Buc) 2012 8(4): 587-594 doi: 10.4183/aeb.2012.587

Abstract

Objective. The aim of this study was to compare the clinical effects of a triple oral antidiabetic combination versus basal insulin and metformin combination treatment in patients with poorly controlled type 2 diabetes.\r\nMethods. Eighty patients with type 2 diabetes, who were treated by metformin and sulphonylurea combination, and had\r\nHbA1c values between 7.5 and 10 % (58 and 86 mmol/L), were randomized into two groups. The first group was given triple oral antidiabetic therapy (pioglitazone, metformin, and sulphonylurea) and the second group was given metformin and a bedtime basal insulin (insulin detemir) combination for 12 weeks. Metabolic parameters were evaluated.\r\nResults. The mean fasting plasma glucose and HbA1c levels decreased in both groups. The decrease in HbA1c was slightly\r\nhigher in triple oral antidiabetic group (p=0.046). The patients in triple oral combination group gained 0.2 kg (p=0.881) and those in the metformin-insulin detemir combination group lost 1.7 kg (p=0.001) in 12 weeks (p=0.29 between groups). The frequency of hypoglycemia was higher in\r\ntriple oral antidiabetic group (11 vs. 2 episodes, respectively).\r\nConclusion. Both sulphonyureametformin-pioglitazone and insulin detemir-metformin therapies provided significant improvements in glycemic control. However, sulphonylurea,\r\npioglitazone and metformin combination led to more frequent hypoglycemic events, and weight management seemed in favor of insulin detemir-metformin combination.

General Endocrinology

Ahangarpour A, Oroojan AA, Aliakbari FR

Effects of C-peptide and Nicotinamide on Serum LH, FSH, Testosterone Levels and Sperm Count in Nicotinamide/ Streptozotocin-Induced-Diabetes in Mice

Acta Endo (Buc) 2014 10(4): 588-594 doi: 10.4183/aeb.2014.588

Abstract

Introduction. One of the diabetes complications in men is infertility. C-peptide and Nicotinamide have antidiabetic and antioxidant activity. So, the aim of this study was to investigate the effects of these drugs on male infertility caused by diabetes. Methods. In this experimental study 40 adult male NMRI mice (20- 25g) were obtained and randomly divided into 5groups: controls, diabetes model, diabetes+C-peptide, diabetes+Nicotinamide, diabetes+C-peptide+Nicotinamide. Diabetes induced was confirmed 3 days after administration of a single dose of streptozotocin (STZ) (65mg/kg) 15 min after an intraperitoneal injection of Nicotinamide (120mg/kg). Then C-peptide (25nmol/kg) and Nicotinamide (100mg/kg) were injected for 28 days. 24h after the last drugs injection serum samples, testes and cauda epididymis of animals were removed for hormonal, testis morphology and sperm count assessment. Results. Diabetes induced could decrease serum testosterone level and sperm count significantly (p<0.001, p<0.05 respectively). Serum LH, testosterone levels and sperm count increased in Diabetes+Cpeptide+ Nicotinamide versus diabetes group (p<0.05, p<0.001, p<0.01 respectively). Also administration of Nicotinamide alone showed an increase in serum testosterone (p<0.001). Conclusion. The results of this study demonstrated that combined administration of Nicotinamide and C-peptide improved diabetes induced male reproductive disorders by enhanced serum LH, testosterone levels and sperm count in diabetic mice.

Endocrine Care

Abdusalam K, Bhalla AK, Dayal D

Early Onset and Slow Progresion of Sexual Maturation in North Indian Boys with Exogenous Obesity

Acta Endo (Buc) 2013 9(4): 589-596 doi: 10.4183/aeb.2013.589

Abstract

Background. While exogenous obesity is consistently associated with early sexual maturation in girls, the reports in boys show conflicting results with some showing a positive association and others a negative or no association at all. Aim. To assess the pattern of sexual maturation in boys with exogenous obesity. Design: Mixed longitudinal study. Subjects and methods. In the present study, 102 boys between 8 yrs (+3 months) and 16 yrs (+3 months) of age with exogenous obesity who belonged to mixed socioeconomic strata were assessed at 6 monthly intervals for development of genitalia, pubic, facial and axillary hair as per the criteria laid down by Tanner 1962 in addition to their general anthropometric assessments. The data obtained was compared with previously published normative auxological and sexual maturity related data. Results. The attainment of G2 and G3 stage of genitalia development was earlier as compared with their Indian and western peers while G3 and G4 stages were found to be relatively delayed. None of the obese boys could attain G5 stage by the age of 16yrs. The appearance of facial (11.68±1.73yr), pubic (11.7±1.79yr) and axillary hair (12.41±1.69yr) occurred earlier than their Indian and western counterparts. Conclusion. The onset of sexual maturation amongst obese boys in this study as compared to their normal counterparts was earlier even though the progression of maturation was found to be relatively delayed.

Endocrine Care

Mihalache L, Graur LI, Popescu DS, Boiculese L, Badiu C, Graur M

The prevalence of the metabolic syndrome and its components in a rural community

Acta Endo (Buc) 2012 8(4): 595-606 doi: 10.4183/aeb.2012.595

Abstract

Background. The literature contains several definitions of the metabolic syndrome, different from one another through the components included and the reference ranges considered normal. The aim of this study is to evaluate the prevalence of the metabolic syndrome and its components in a rural community from the North-East region of Romania. Methods. The study included 3248 persons from the rural environment. The data recorded regarded gender, age, anthropometric parameters (weight, waist circumference, body mass index), arterial blood pressure, and laboratory findings. The defining criteria for the metabolic syndrome used were IDF 2005 in comparison with the criteria NCEP-ATP III. Results. Over half of the studied population presents excess body weight, the prevalence of obesity (Body Mass Index - BMI≥30kg/m2) being 17.5% with a proportional relationship between age and BMI value (p<0.001), as well as between age and waist circumference value (p<0.001). The prevalence of the metabolic syndrome according to IDF criteria is 16.3% and 14.2% according to NCEP-ATP III criteria. Irrespective of the BMI value, there is an individual increase in the number of cardiovascular risk factors parallel to the increase of the WC. Conclusions. The metabolic syndrome is frequently encountered in the clinical practice and the use of the IDF definition criteria allows a wider identification of the patients with high cardiometabolic risk. This is the group of people that need to be targeted by the diagnostic and treatment of important cardiometabolic pathology.