Romanian Academy

The Publishing House of the Romanian Academy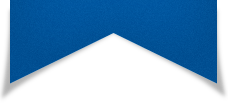 ACTA ENDOCRINOLOGICA (BUC)
The International Journal of Romanian Society of Endocrinology / Registered in 1938
in Web of Science Master Journal List
Acta Endocrinologica(Bucharest) is live in PubMed Central

Editorial

Duncea I

In Memoriam Liviu Gozariu - Honorary President of the Romanian Society of Endocrinology

Acta Endo (Buc) 2012 8(4): 615-617 doi: 10.4183/aeb.2012.615

Clinical review/Extensive clinical experience

Ursu HI

The impact of iodine deficiency on perinatal morbidity and mortality

Acta Endo (Buc) 2012 8(4): 619-625 doi: 10.4183/aeb.2012.619

Abstract

The spectrum of iodine deficiency disorders (IDD) during fetal life includes increased perinatal mortality, increased\r\ninfant mortality, stillbirths, congenital anomalies, spontaneous abortions and endemic cretinism (severe mental\r\nretardation). Evaluation of the impact of iodine deficiency on perinatal mortality is justified by the presence of an increased perinatal mortality in the spectrum of IDD\r\nand highly elevated of both the prevalence of iodine deficiency and perinatal mortality in some areas (as like sub - Saharian Africa). Regarding human rights, "every\r\nchild has the right to an adequate supply of iodine to ensure his (or her) normal development"; of particular importance in this context is the right of the unborn child\r\nto an appropriate iodine intake. Whatever the roles of other factors, the available data clearly show that\r\ncorrection of iodine deficiency per se substantially decreases neonatal and infant mortality. During 2013 (ten years after implementation of universal salt iodization\r\nin Romania), we intend to evaluate median urinary iodine concentration in pregnant women from endemic goiter areas.

Endocrine Care

Atmaca M, Ozturk M, Ozbay MF, Ergenç E, Gönüllü E, Çokluk E

TSH Levels in Pregnant Women with Iodine Deficiency before Spontaneous Abortus

Acta Endo (Buc) 2014 10(4): 621-628 doi: 10.4183/aeb.2014.621

Abstract

Background. Iodine deficiency and/or thyroid autoimmunity are the most common causes of hypothyroidism development among pregnant women. In this study, we aimed to investigate the effect of iodine consumption and thyroid autoimmunity on TSH levels and abortus. The study sample consisted of 104 patients, 79 in abortus and 25 in control groups. TSH, free T4, free T3, anti-TPO, anti-Tg, spot urinary iodine concentrations, and thyroid volumes of the cases were measured by ultrasonography. The spot urine concentration was below 100 μg/L in 93% of the cases included in the study. The TSH levels of the abortus group cases were significantly higher than those of the controls (p=0.025). The percentage of subclinical hypothyroid cases were significantly higher among the cases evaluated due to abortus compared to the control group (p<0.001). Abortus and control groups did not differ statistically with respect to the presence of autoimmune thyroid diseases (p=0.424). Spot urine iodine concentrations of abortus cases with subclinical hypothyroid were significantly lower than those with TSH levels below the defined range (p=0.001). Spot urine iodine concentrations of the cases with subclinical abortus with negative thyroid autoantibodies were also significantly lower than those with TSH levels below the defined range (p=0.017). TSH levels above 1 μIU/mL for the first trimester and 2 μIU/mL for the second trimester may be indicators of iodine nutrition in pregnancy losses.

Case Report

Macovei L, Anghel L, Statescu C, Arsenescu Georgescu C

Complication with Vital Risk in Marfan Syndrome

Acta Endo (Buc) 2013 9(4): 623-630 doi: 10.4183/aeb.2013.623

Abstract

Background. Aortic dissection is a life-threatening disorder and up to 20% of patients die before receiving medical care. Marfan syndrome is noted in 5–9% of individuals who suffer from aortic dissection. Case presentation. We present the case of a 53 years old woman, with undiagnosed Marfan syndrome, addressed to our clinic complaining about thoracolumbar pain appeared 4 days ago, after a trauma. According to the revised Ghent criteria for the diagnostic of Marfan syndrome she had a positive family history and more than 7 points of systemic findings. She was also diagnosed with extensive aortic dissection and right pneumothorax. Because of the cachexia and important scoliosis, the operative and post operative risk was high and we decided a medical management. She remained haemodynamically stable, with a false lumen partially trombosed, and was discharged home after 23 days. Discussion. The particularity of our case represent the diagnostic of Marfan syndrome after the appearance of a vital risk vascular complication – aortic dissection, the emergency surgical intervention being limited by the clinical and prognostical particularities of these two comorbidities. Conclusion. Aortic dissection in Marfan syndrome represents a diagnostic and therapeutic challenge for interdisciplinary practitioner physicians.

Case Report

Plaiasu V, Ochiana D, Motei G, Anca IA

A new case of tetrasomy X in a 8 years old girl

Acta Endo (Buc) 2012 8(4): 627-632 doi: 10.4183/aeb.2012.627

Abstract

Chromosomal aberrations can be generally classified in two main categories: structural abnormalities (such as translocations, deletions or duplications) and numerical changes or aneuploidy. Aneuploidies are considered the most frequent chromosomal defects occurring in humans and the leading cause of miscarriage and congenital birth defects. Here we present the case of an 8-year old girl with remarkable prenatal history, low birth weight and length associated with increased height in early childhood and developmental delay. On chromosomal analysis a rare form of aneuploidy involving the sex chromosomes has been found in all cells: 48, XXXX. Tetrasomy X (48,XXXX) is a sex chromosome aneuploidy condition in which females have two extra X chromosomes compared to the 46,XX karyotype in typical females. There is significant phenotypical variability for tetrasomy X syndrome and many cases escape detection therefore the prevalence for tetrasomy X is unknown. This disorder is commonly associated with delayed speech, learning difficulties, developmental delay and facial dysmorphism, reminiscent of Down syndrome. Genetic counseling is recommended. Although no cure exists specifically for this condition, the treatment of the symptoms can be efficient. Individuals should undergo medical and psychological evaluations.

Endocrine Care

Wu YC, Huang CN, Chen YJ, Kornelius E, Lu YL, Lin YT, Li CL, Yang YS

Application of Self-Regulatory Behavioral Management in Postprandial Self-Blood Glucose Monitoring for Noninsulin Treated Type 2 Diabetic Patients

Acta Endo (Buc) 2014 10(4): 629-639 doi: 10.4183/aeb.2014.629

Abstract

Aim. The purpose of this study is to investigate the effect of self-monitoring of blood glucose (SMBG) on glycemic control in insulin-naive type 2 diabetic patients comparing SMBG plus self-regulatory behavioral education, and SMBG plus individual education. Methods. Participants with glycated hemoglobin A1C (HbA1C) of 7.5-12% were enrolled in this 24-week, prospective study. Forty-two and forty participants received SMBG plus selfregulatory behavioral education, and SMBG plus individual education, respectively. The glycemic and behavioral attitudes outcomes were evaluated. Results. The A1C level decreased in both groups, from 9.41± 1.7% to 7.84± 0.83% in the SMBG plus self-regulatory behavioral education and 9.62 ±1.08% to 9.09± 1.1% in the SMBG plus individual education. However, the postprandial glucose (PPG) level sustained more significant decreases from 277.1 ±80.1 to 175.7 ±53.9 mg/dL in the SMBG plus self-regulatory behavioral education, and from 261.2 ±80.5 to 221.6 ±41.2 mg/dL in the SMBG plus individual education. The frequency of PPG monitoring increased from 0.1 ± 0.81 to 3.46 ± 2.81 times/week in SMBG plus self-regulatory behavioral education, whereas it increased from 0.13± 0.78 to 1.01± 0.89 in SMBG plus individual education. The amount of carbohydrates consumed per day decreased and the amount of physical activity performed per week increased significantly in self-regulatory behavioral education group. Conclusions. The use of this model of SMBG plus self-regulatory behavior education appears to have resulted in superior improvements in glycemic control and behavioral outcomes compared with those achieved by SMBG plus individual education.

Case Report

Ma J, Ren F, Wei S, Li J

Localized Xanthomatosis of Oral Mucosa in a Patient with Cushing's Disease

Acta Endo (Buc) 2013 9(4): 631-636 doi: 10.4183/aeb.2013.631

Abstract

Xanthomatosis is a rare disease; predominantly, it is a response to altered lipid levels in the form of a mucocutaneous granulomatous proliferative disorder of unclear origin. When blood lipid levels exceed the normal values, the macrophages around the blood vessels may result in xanthoma. The present case was observed in a 55-year-old woman who suffered from Cushing's disease and had atypical xanthomas in her oral mucosa that were diagnosed by histopathological analysis and were associated with normal serum cholesterol levels.

Case Report

Aksu O, Ersoy I H,Altuntas A , Koroglu B K,Ciris I M, Tamer M N, Sezer MT

Long term addison disease associated with new onset minimal change disease

Acta Endo (Buc) 2012 8(4): 633-638 doi: 10.4183/aeb.2012.633

Abstract

A 40-year-old woman has been followed up for 19 years by the\r\nendocrinology clinic with the diagnoses of Addison disease and primary hypothyroidism. During the most recent\r\nvisit of the patient, she complained about fatigue and malaise with pretibial edema. In albumin analysis: 2.2 gr/dL and 5.8 g/day proteinuria were detected. In terms of\r\nnephrotic syndrome etiology, renal biopsy was performed and it was considered as minimal change disease. The dose of 7.5\r\nmg/day methyl prednisolone was potentiated to a dose of 1mg/kg/day. During her control, the proteinuria did not regress and 150 mg/day cyclophosphamide was added to the treatment. During the control, her proteinuria regressed from 5.8 r/day to 1.95 mg/day.

Case Report

Diaconu CC, Arsene D, Paraschiv B, Balaceanu A, Bartos D

Hyponatremic Encephalopathy as the Initial Sign of Neuroendocrine Small Cell Carcinoma: Case Report

Acta Endo (Buc) 2013 9(4): 637-643 doi: 10.4183/aeb.2013.637

Abstract

Background. Small-cell lung carcinoma is a neuroendocrine tumor that exhibits aggressive behavior, rapid growth, early spread to distant sites and frequent association with paraneoplastic syndromes, the most frequent being the syndrome of inappropriate secretion of antidiuretic hormone (SIADH). Case report. We present the case of a 66 year-old woman who presented to the Emergency Department for a syncope preceded by vomiting. She had onemonth history of progressive confusion, disorientation, drowsiness, and generalized malaise. At presentation, the biochemical profile showed normal hemogram values, severe hyponatremia (seric sodium level 120 mg/dL), low plasma osmolality (<275 mOsm/ kg). The blood tests for kidney, thyroid and adrenal functions were in normal limits. There was no evidence of congestive heart failure or nephrotic syndrome. A diagnosis of SIADH was made. Because of a high suspicion for lung cancer, chest computed tomography (CT) was done, together with neck, abdominal and pelvic CT scan, all showing normal data, excepting necrotic lymph nodes in the lower right carotid space and right paratracheal. Right laterocervical lymph node biopsy was done. The histopathological and immunohistochemical result showed lymph node metastasis of a neuroendocrine small cell carcinoma, most probably with broncho-pulmonary origin. Conclusion. The case is interesting due to long term absence of any respiratory symptom, absence of identification of pulmonary tumor, despite repeated CT scans, the only clinical manifestations being related to SIADH. Also, it emphasizes the importance of early recognition of SIADH, which may be the only initial manifestation of a neuroendocrine small cell carcinoma.

Case Report

Chentli F, Mokhtari M, Azzoug S, Ahmed Ali L, Amrani F, Nait Kaci H, Terki N

Primary medullary carcinoma in accessory lateral thyroid

Acta Endo (Buc) 2012 8(4): 639-643 doi: 10.4183/aeb.2012.639

Abstract

Medullary thyroid carcinoma (MTC) arising from aberrant tissue is almost unknown. Our aim is to report our first case.\r\nObservation. A woman, aged 46, was operated on for multinodular goiter with lateral mass considered as a metastasis. Thyroid surgery was well supported. The surgeon discovered a median thyroid which seemed normal, and a lateral mass totally separated from the thyroid. The pathologist who did very thin slices of the whole thyroid excluded the malignancy, but in the lateral tissue, he discovered a typical MTC with positivity to thyrocalcitonin (TCT), chromogranine A, and thyroid transforming factor1 antibodies. That lateral tissue did not contain any thyroid or lymphoid cells. The tumoral tissue was sent to another\r\npathologist who confirmed the diagnosis. In post operative period TCT was normal (mean value=4.5pg/mL, N<13), but urinary metanephrines were slightly increased (1.32\r\nmg/24h, N=1). Radiological explorations (except MIBG scintigraphy not done for low socioeconomic conditions) failed to show any pheochromocytoma. One year later that one was found by CT scan, and our patient was classified as multiple endocrine neoplasm type 2A. Laparoscopic surgery\r\ndone under thiopental and curare was uneventful, histological exam confirmed the pheochromocytoma. Genetic screening for RET proto-oncogene was negative arguing\r\nfor a sporadic case. Conclusion. MTC located in\r\naccessory thyroid is a scientific curiosity which can be mistaken with a lymph node metastasis. In our case a meticulous exam of the median thyroid and the lack of thyroid and lymph cells in the lateral mass were\r\nagainst the metastasis.